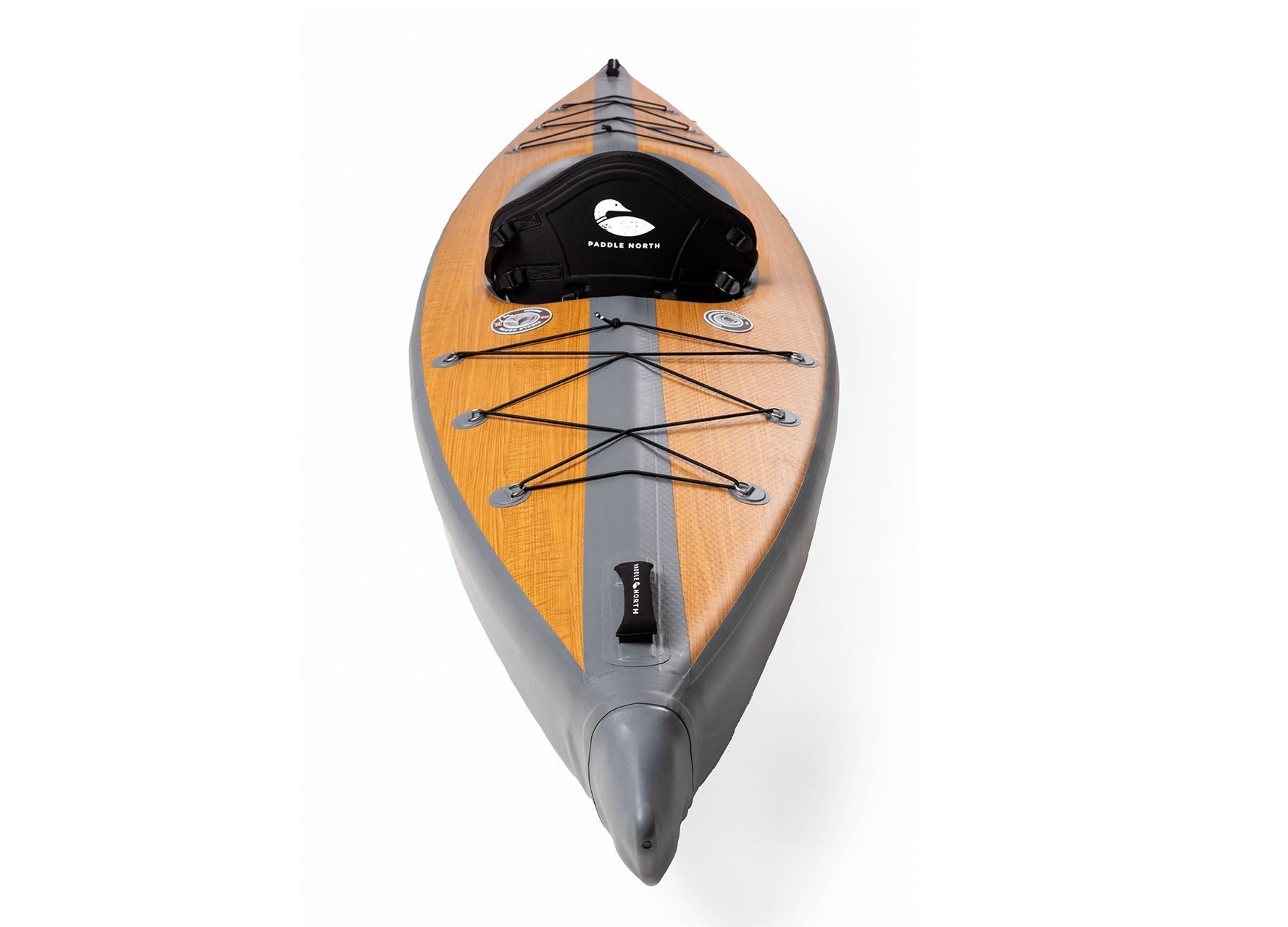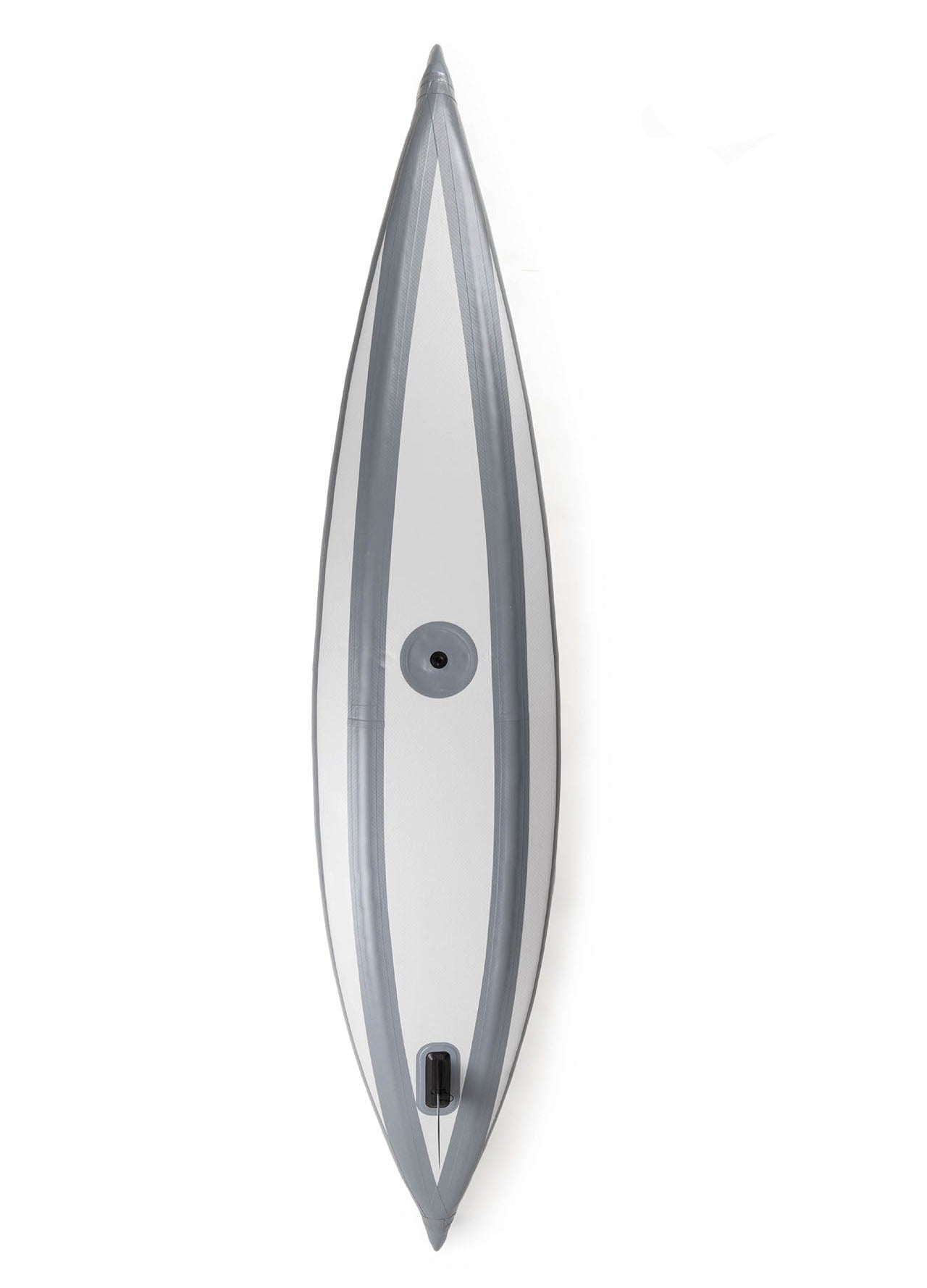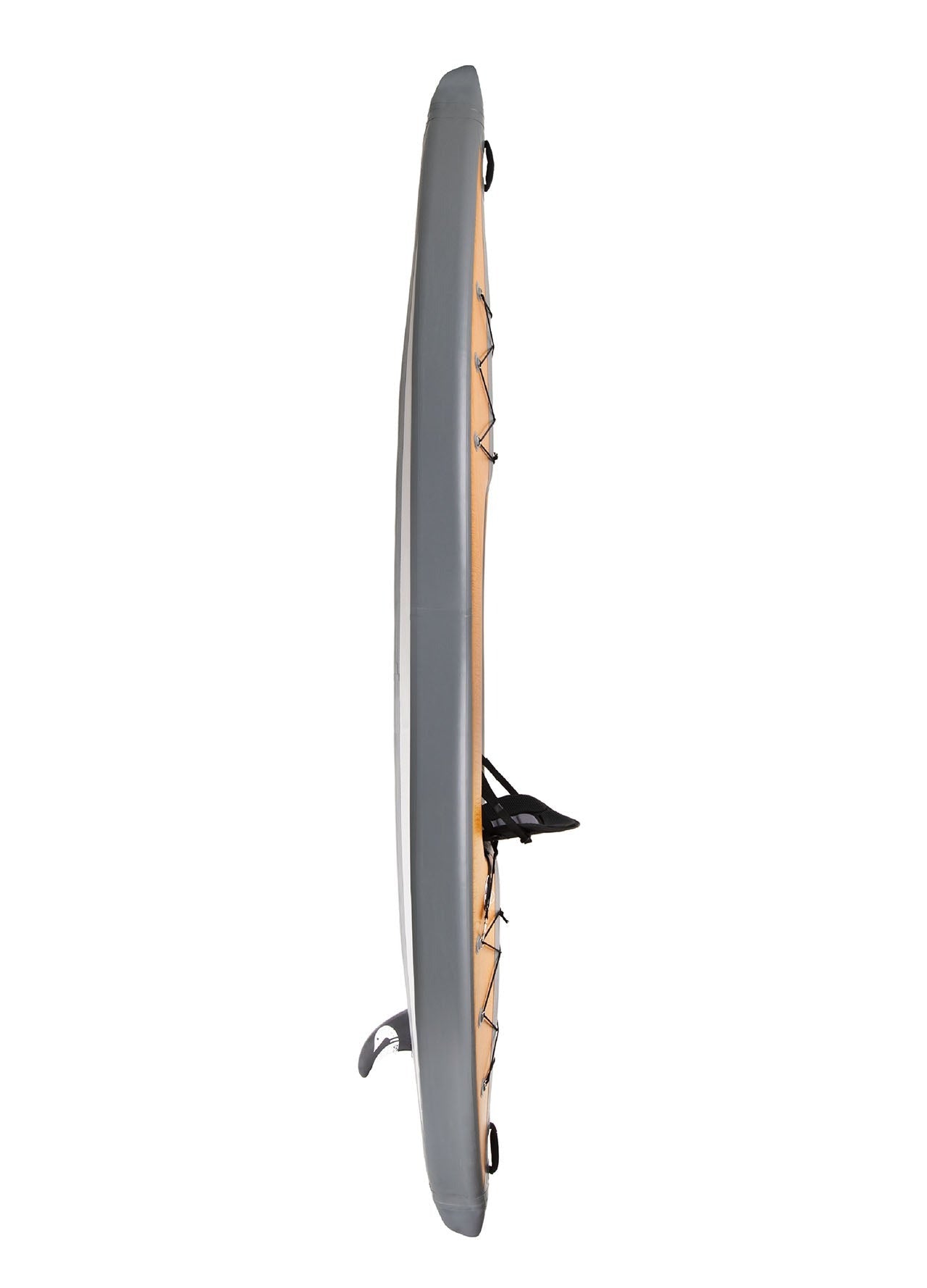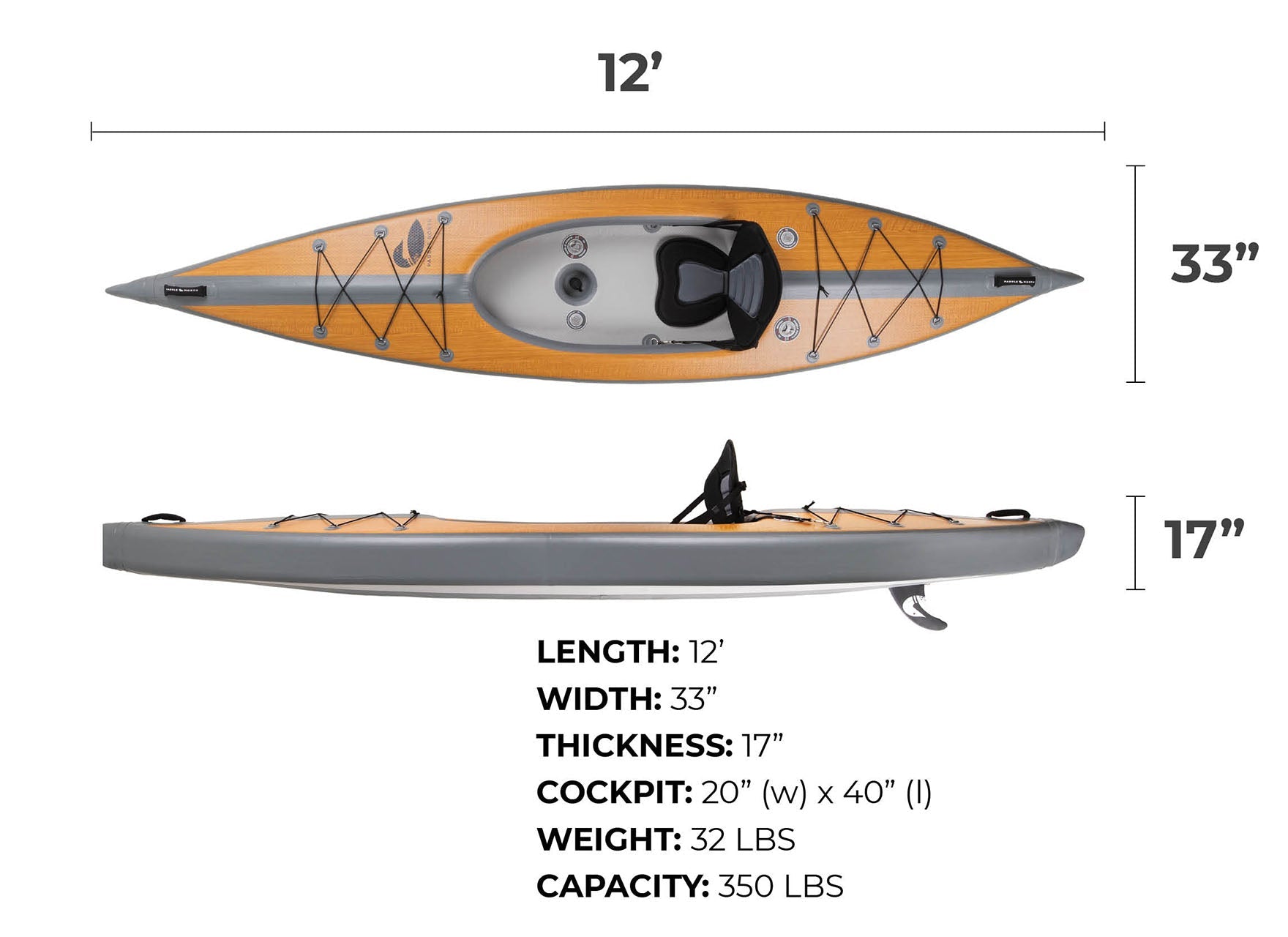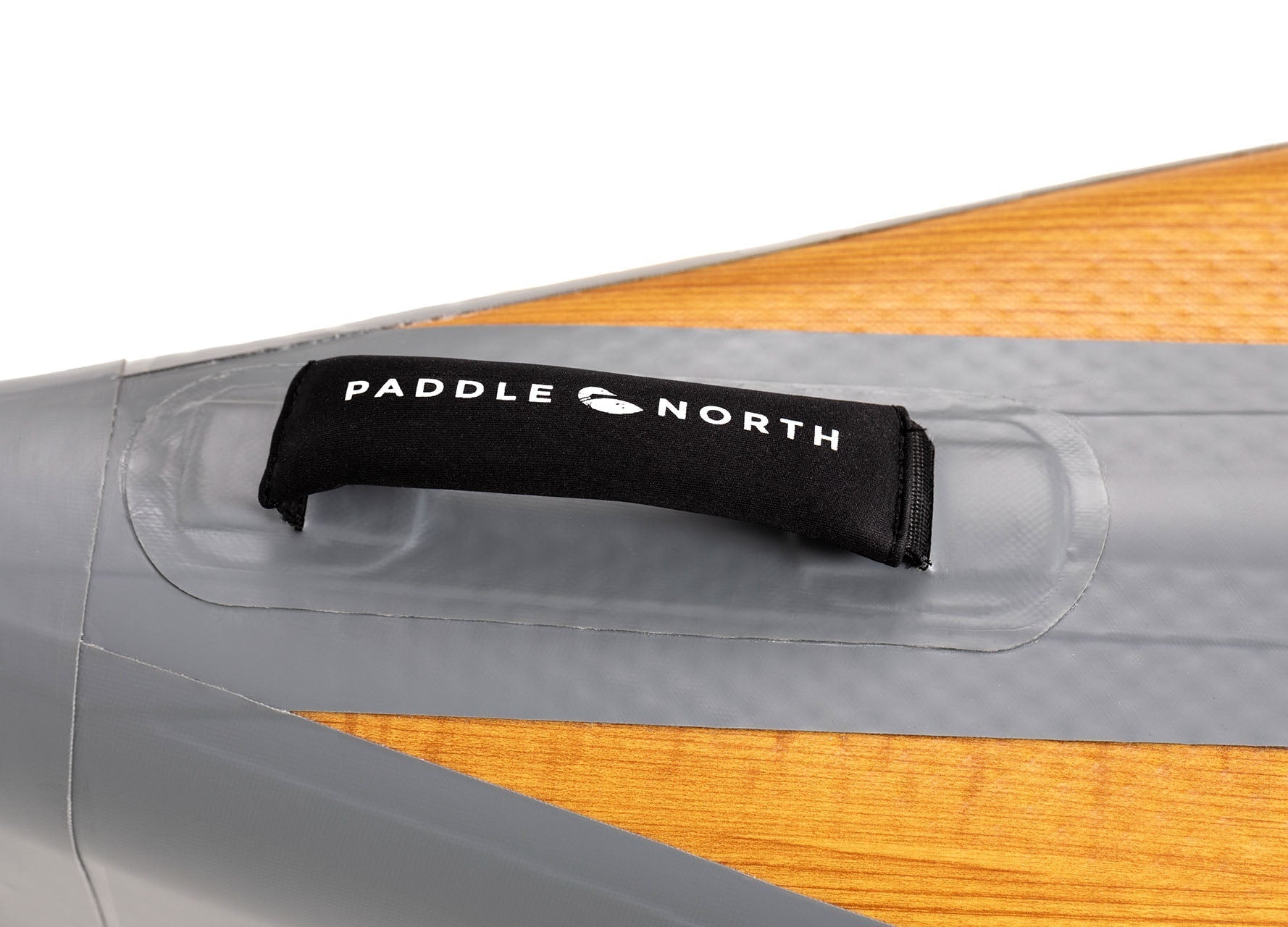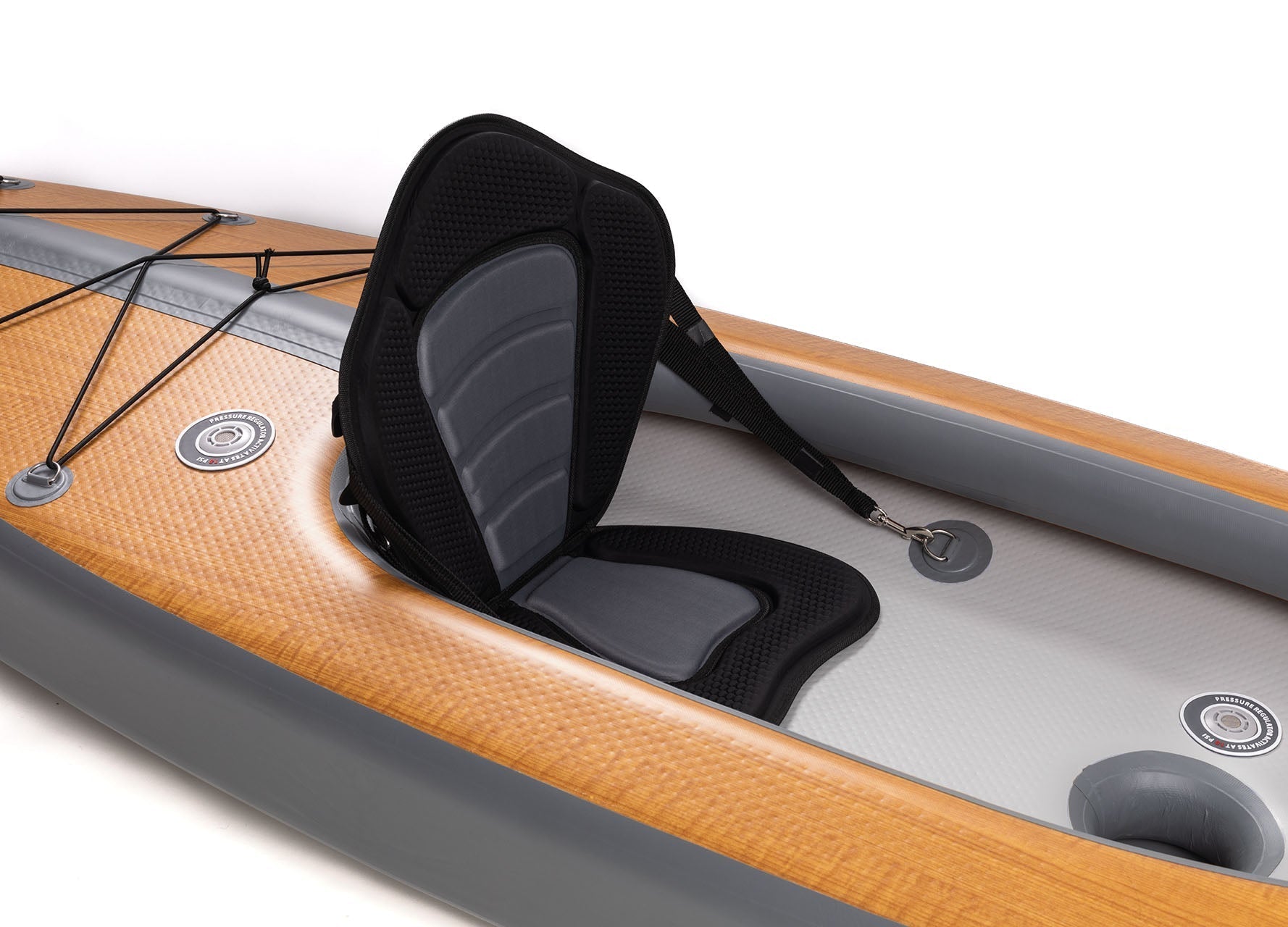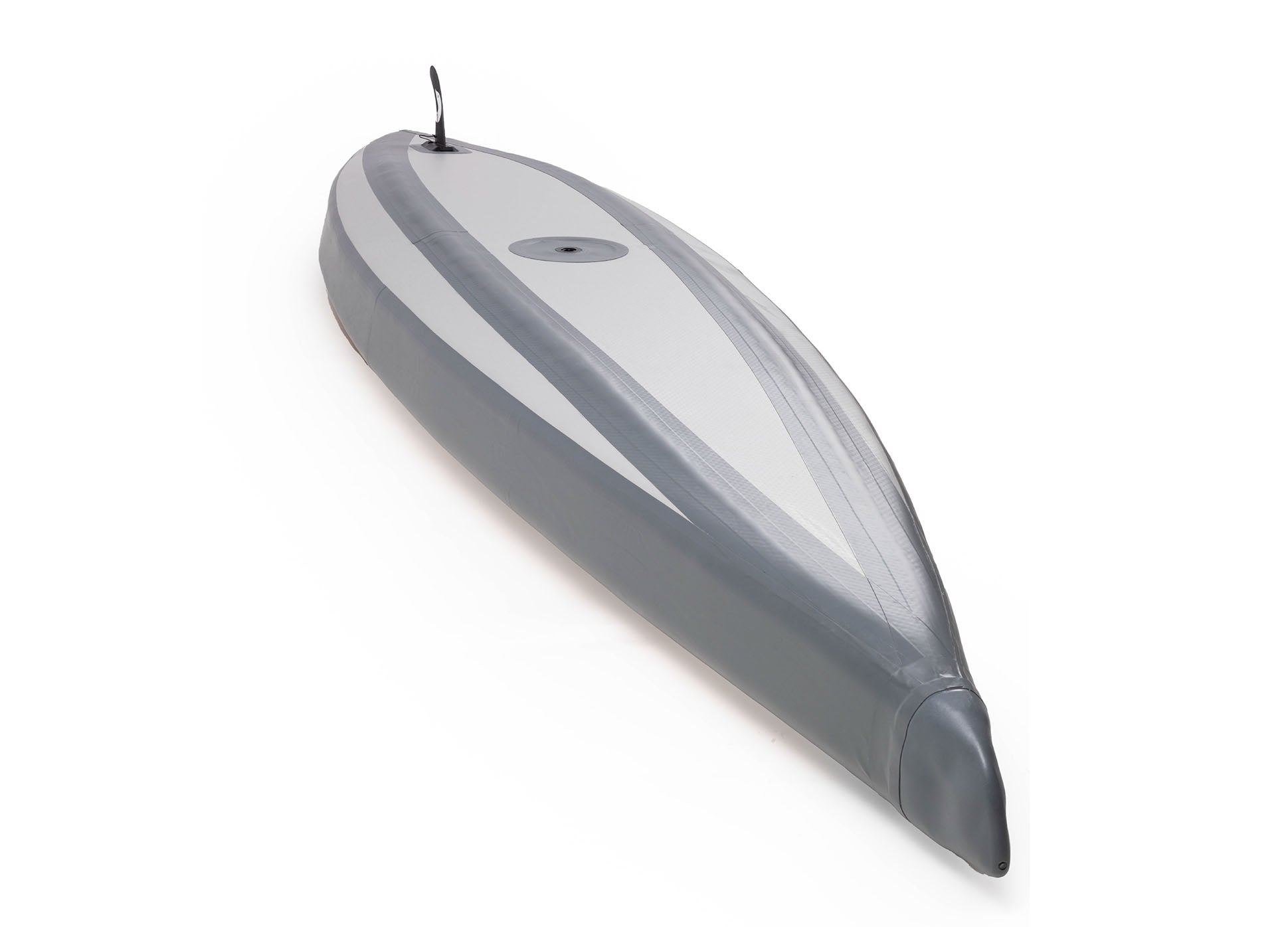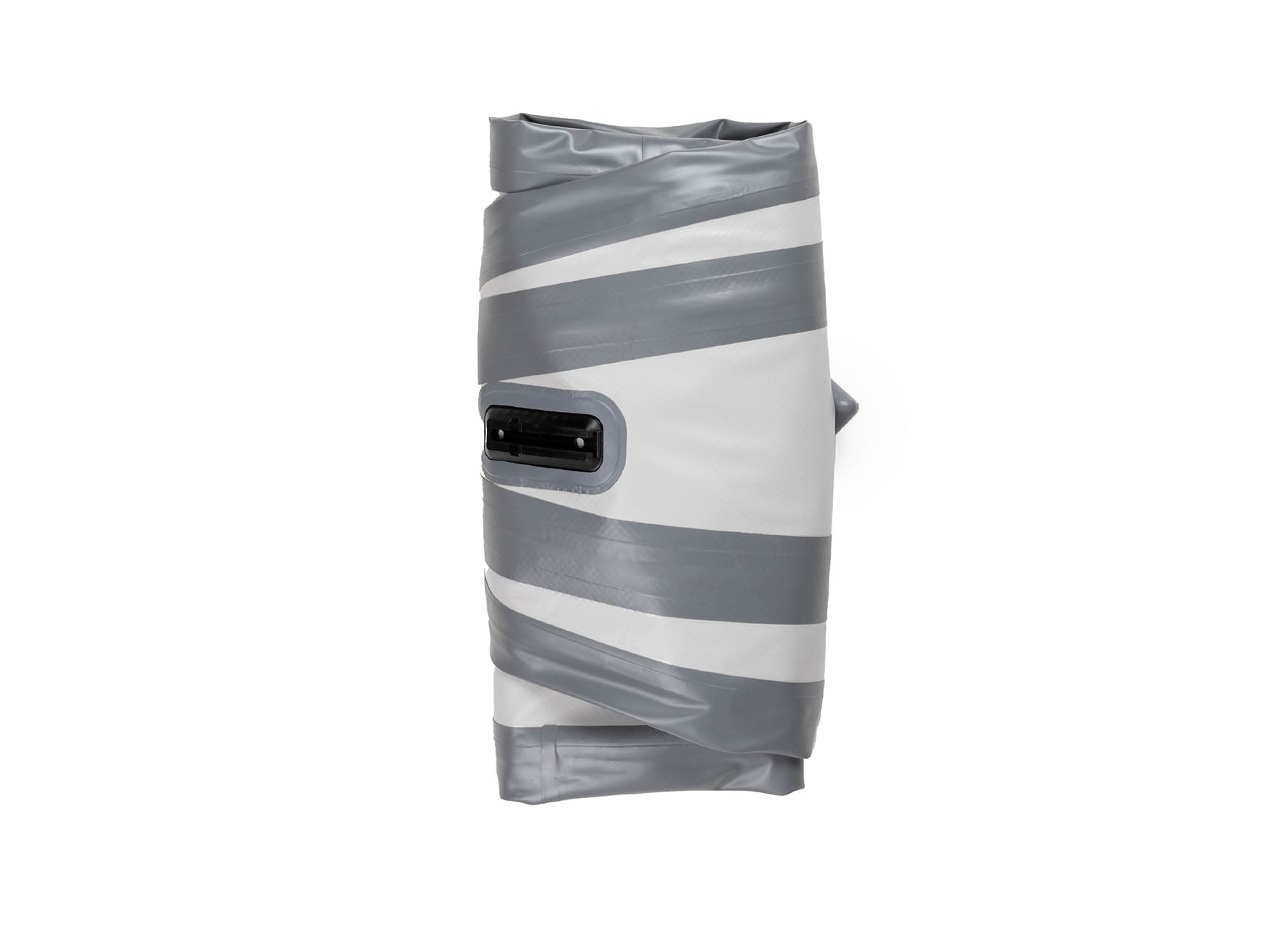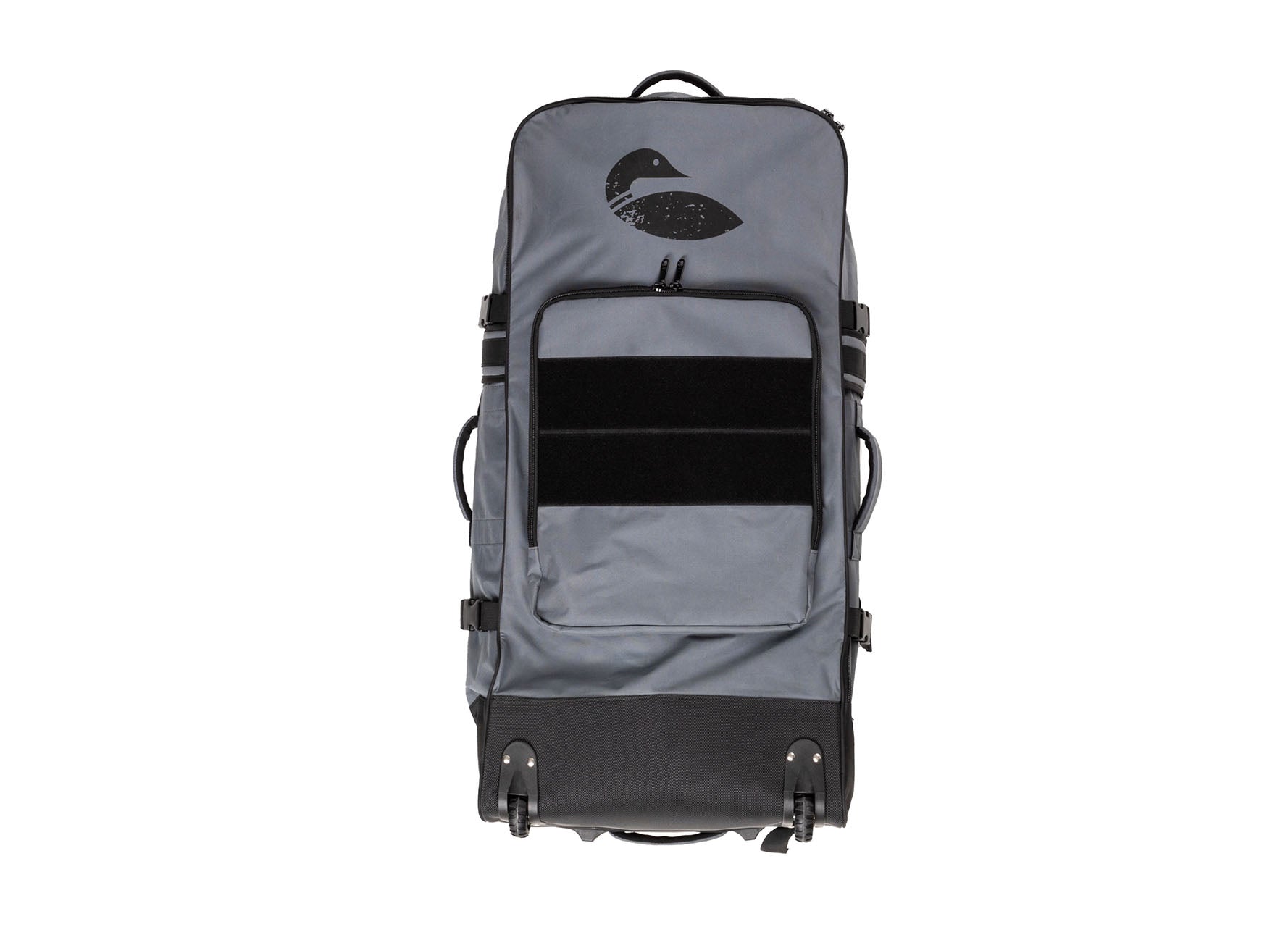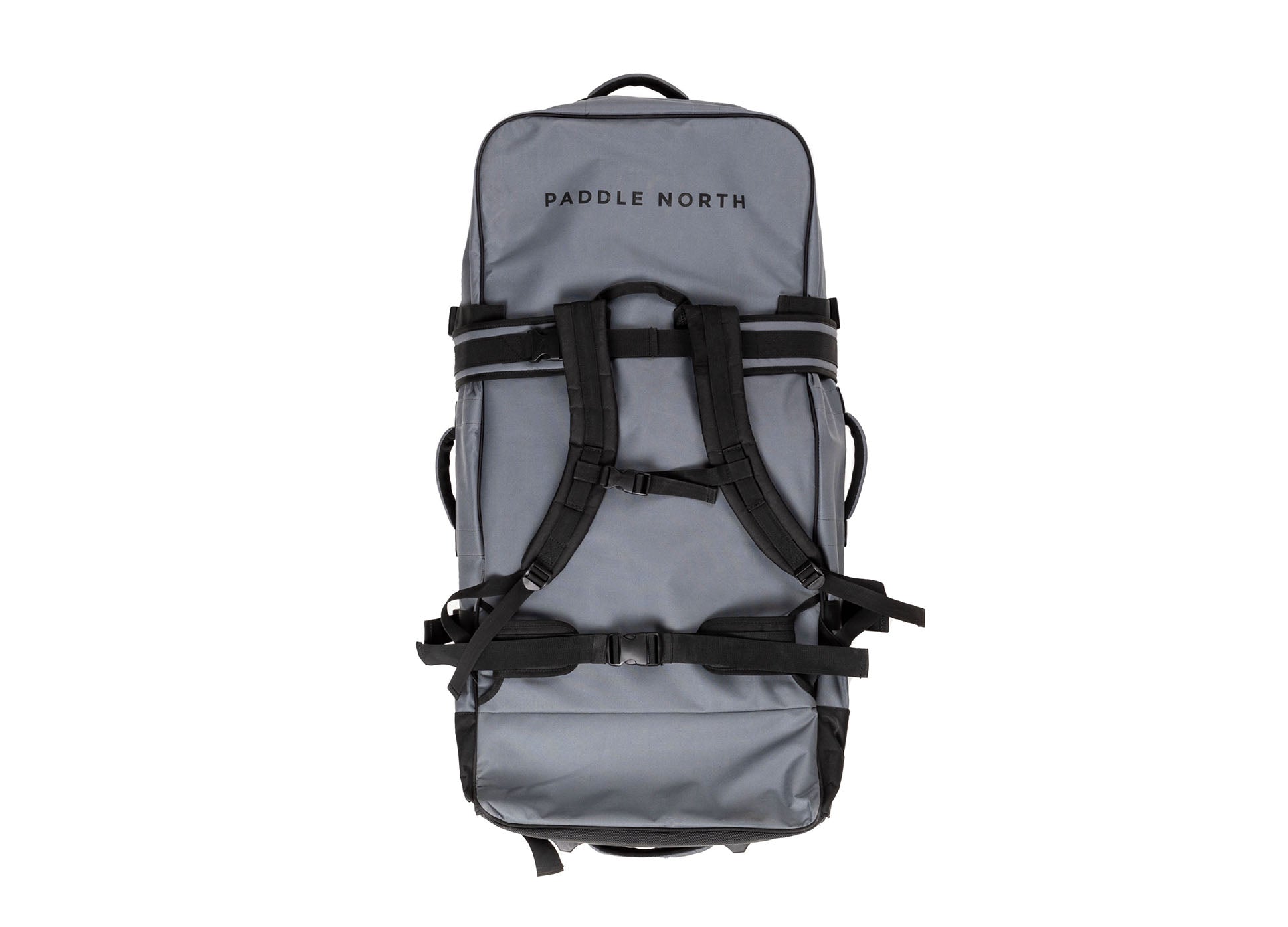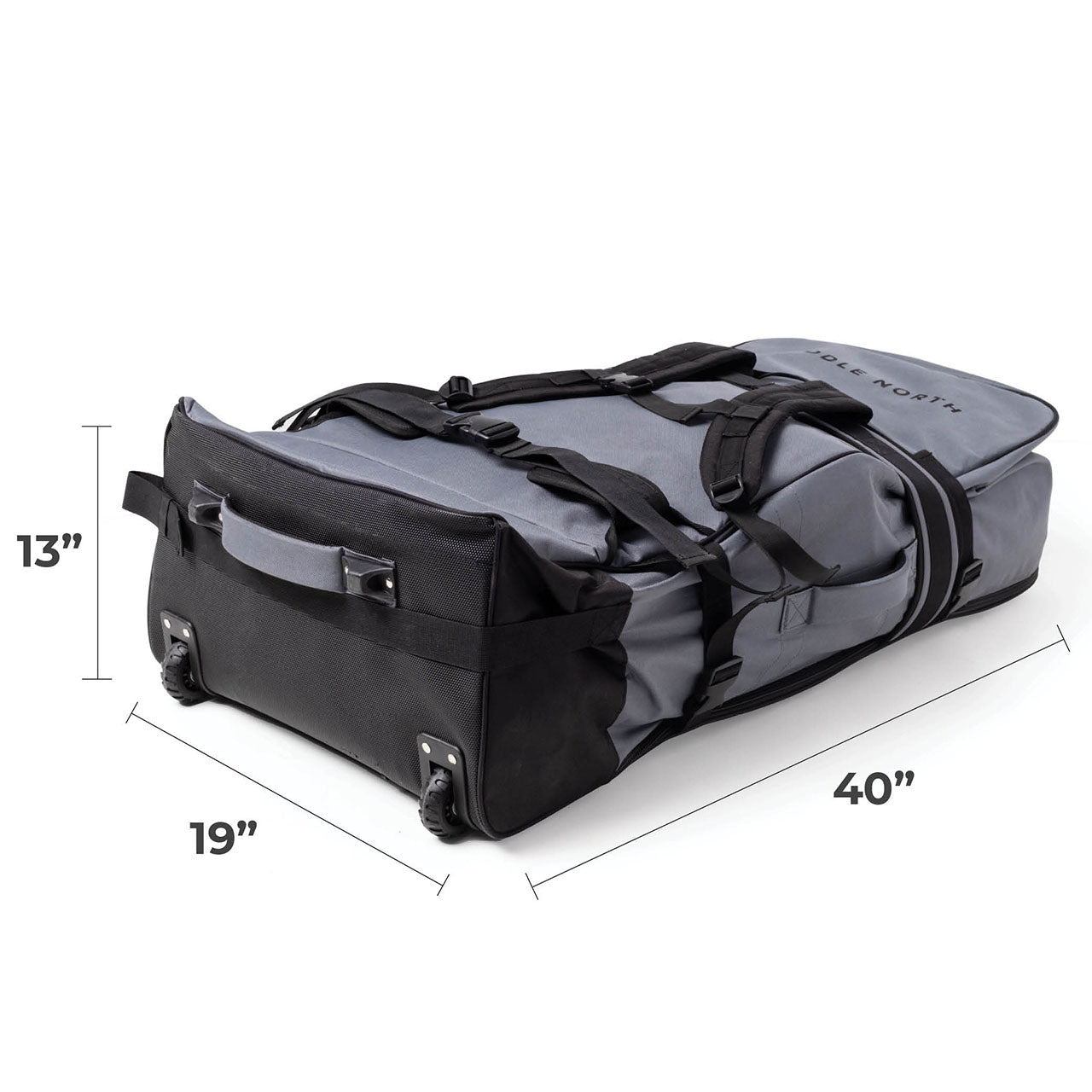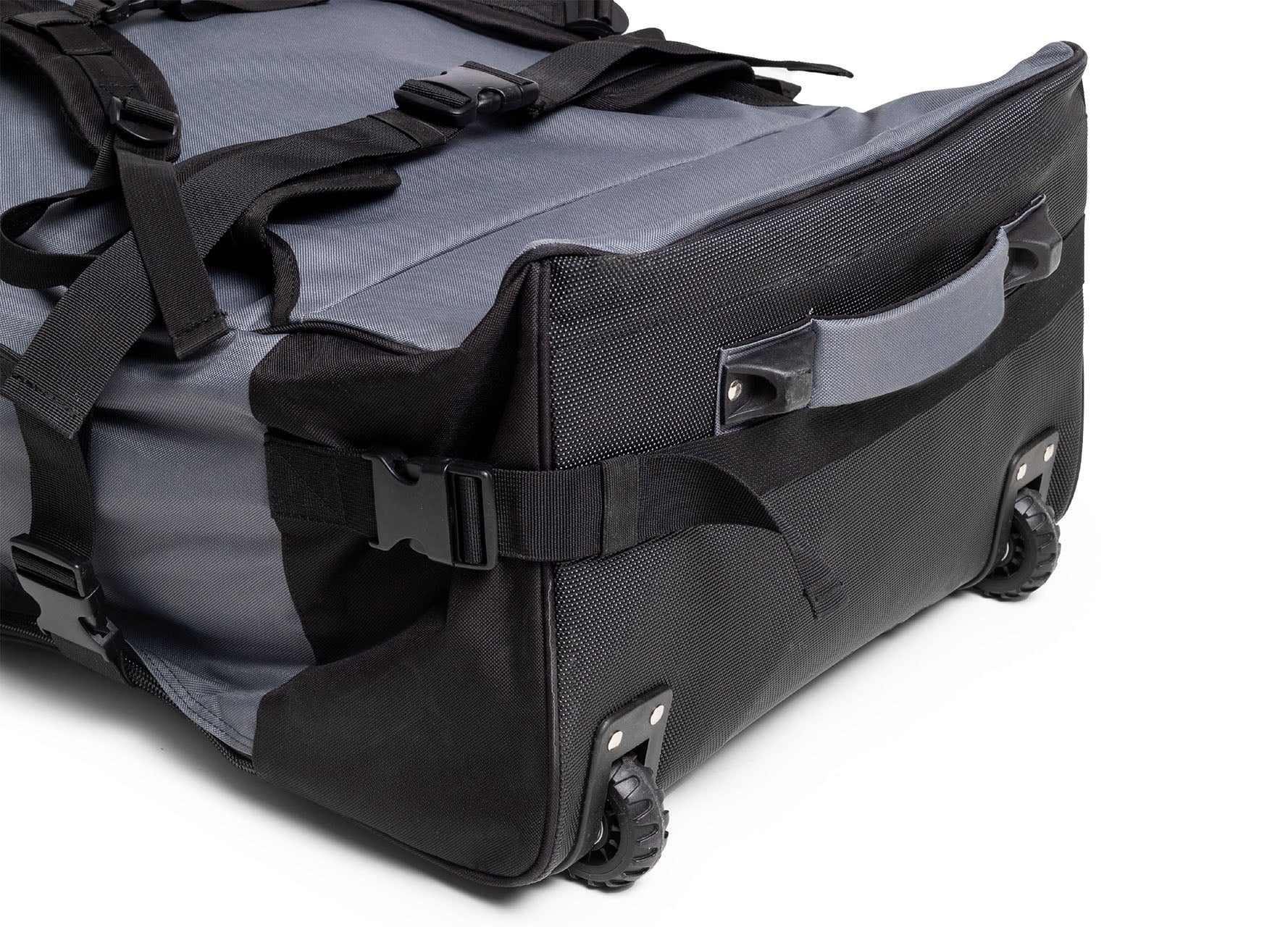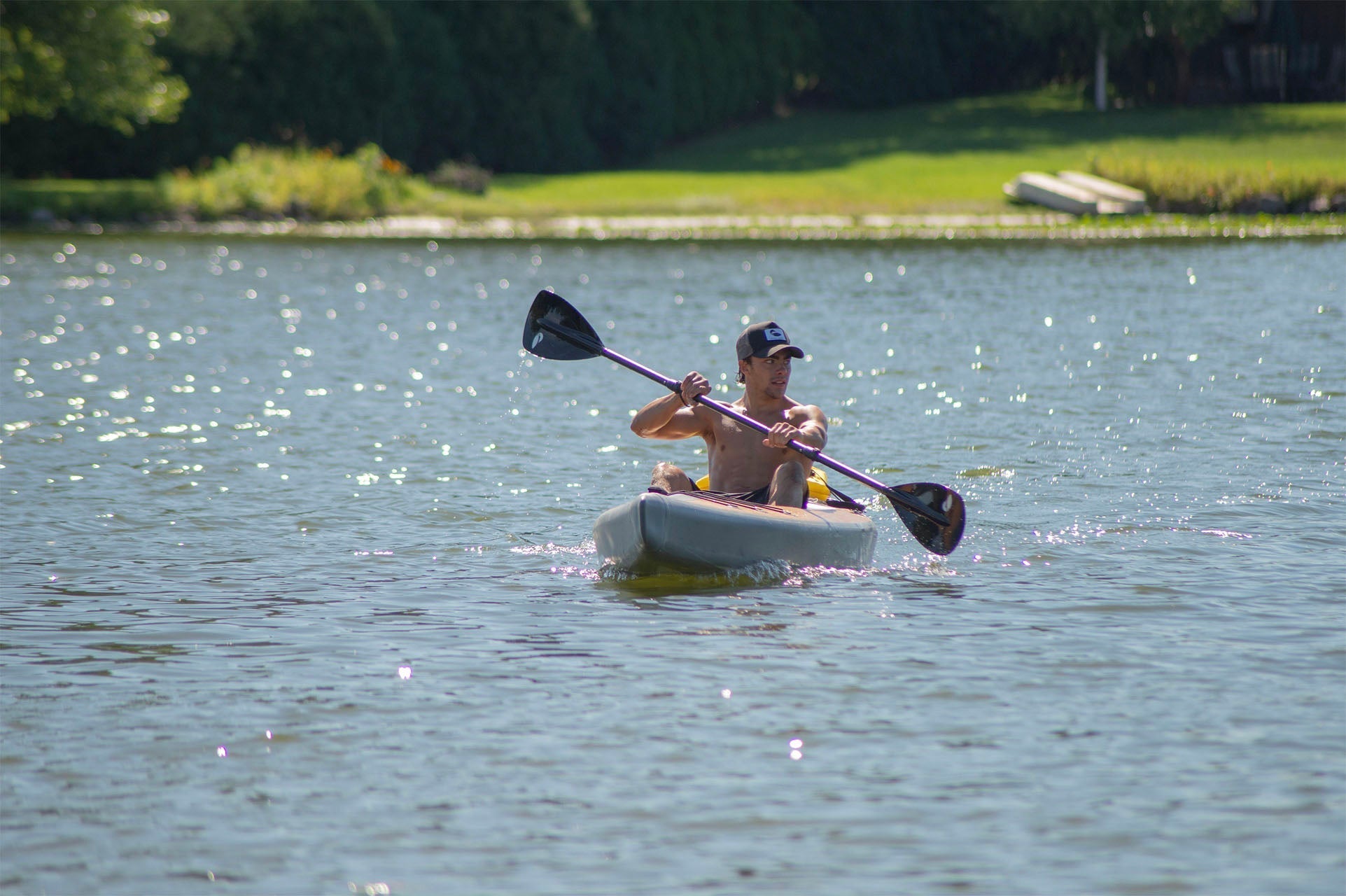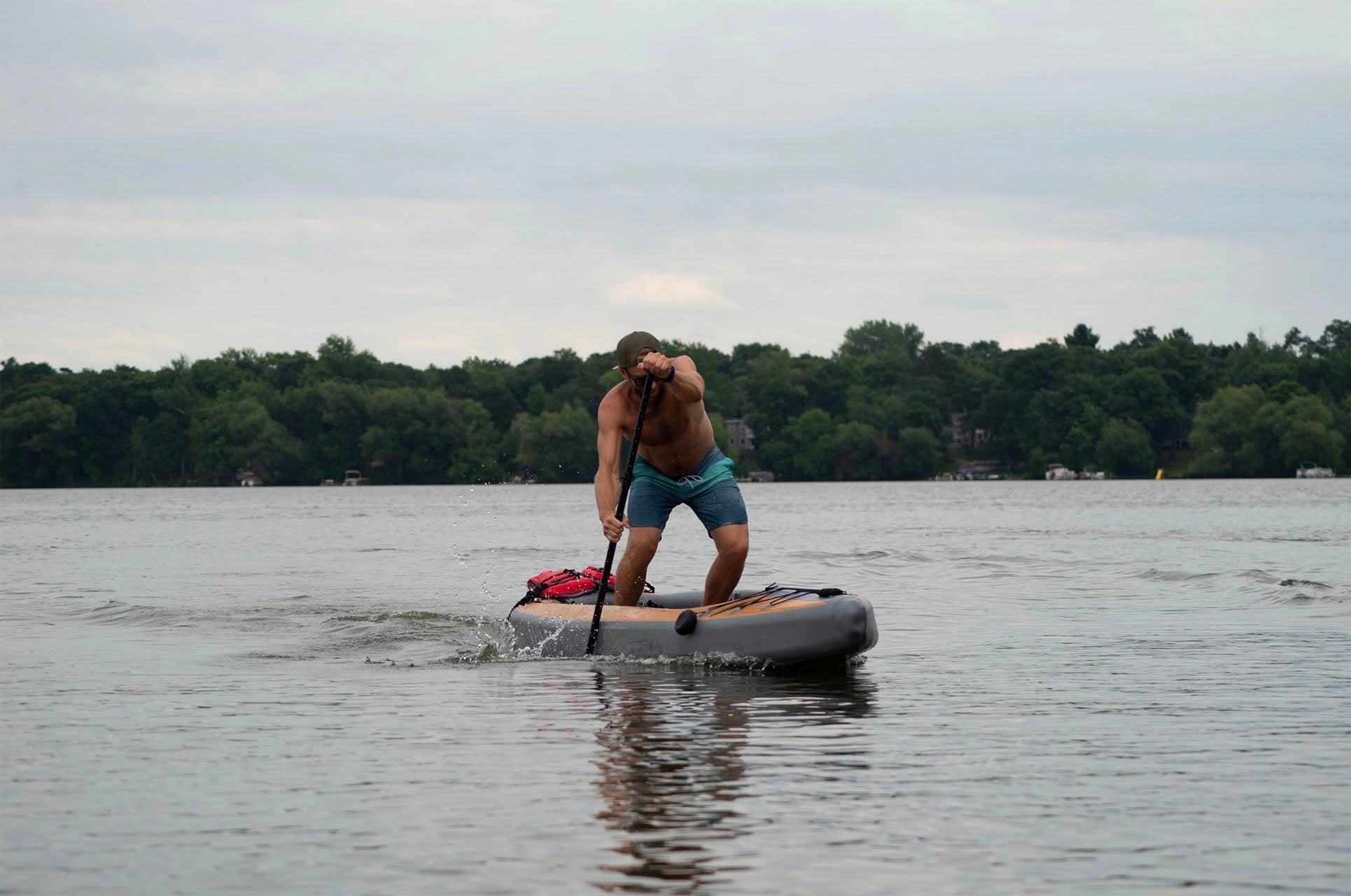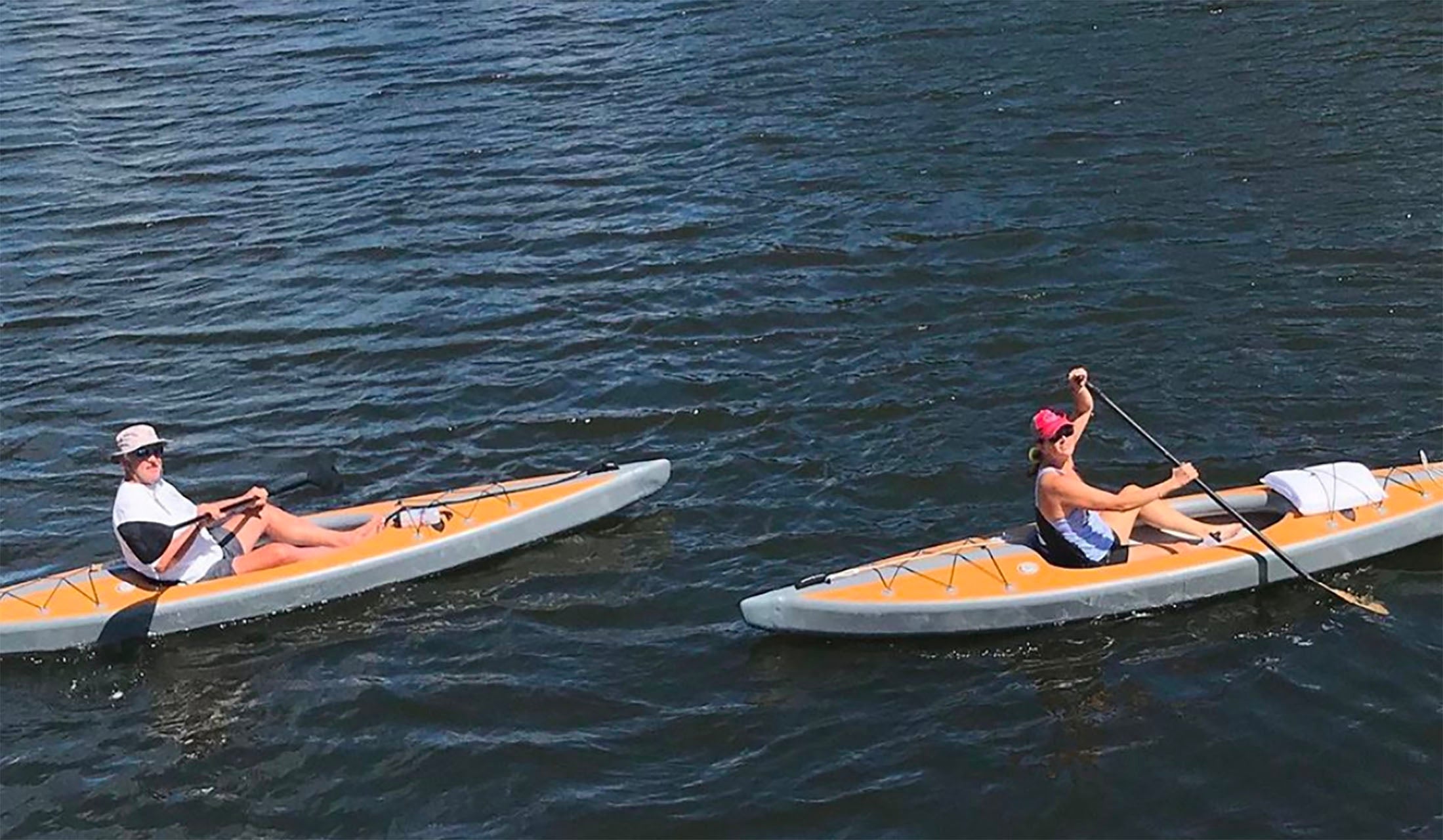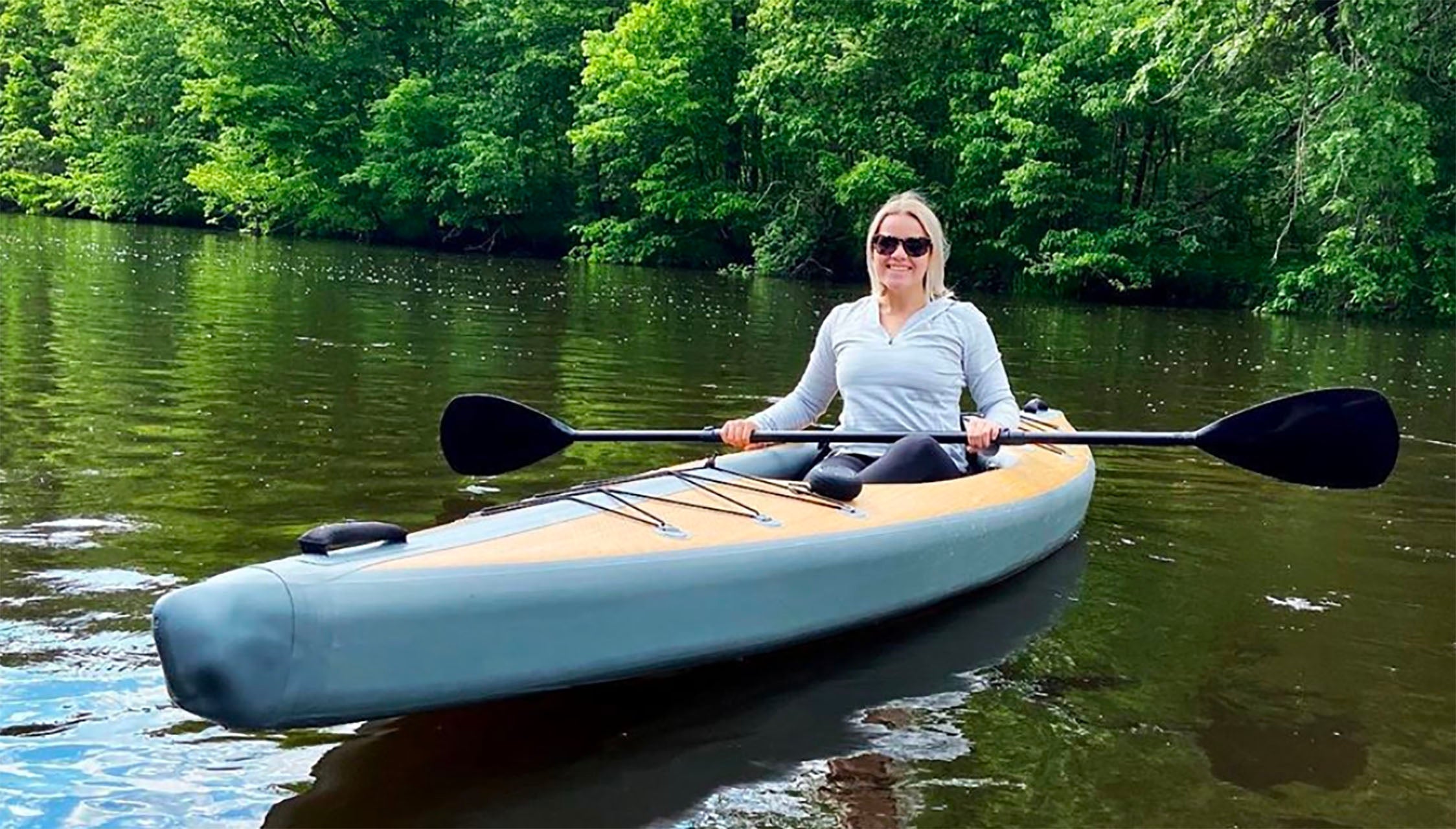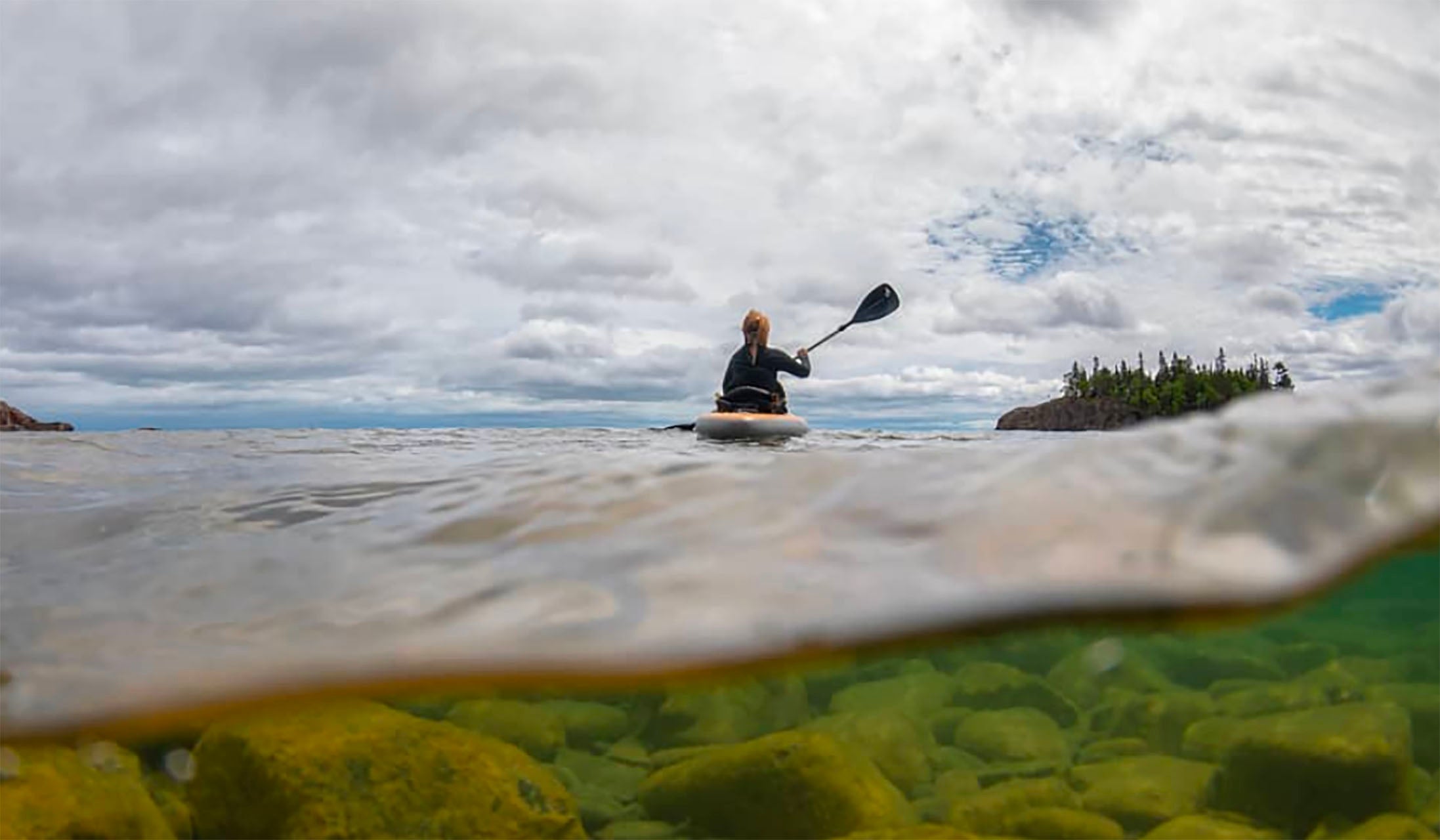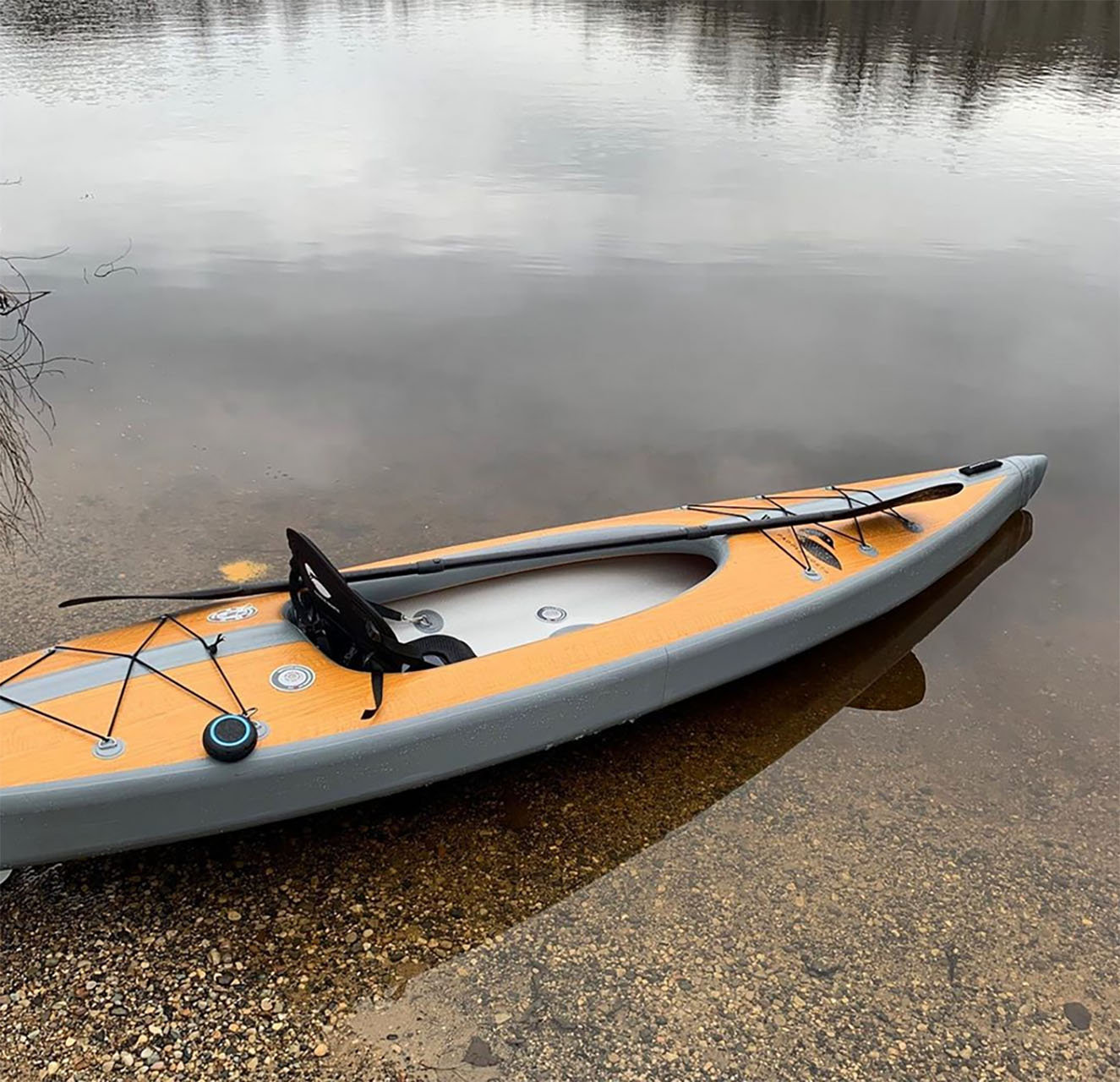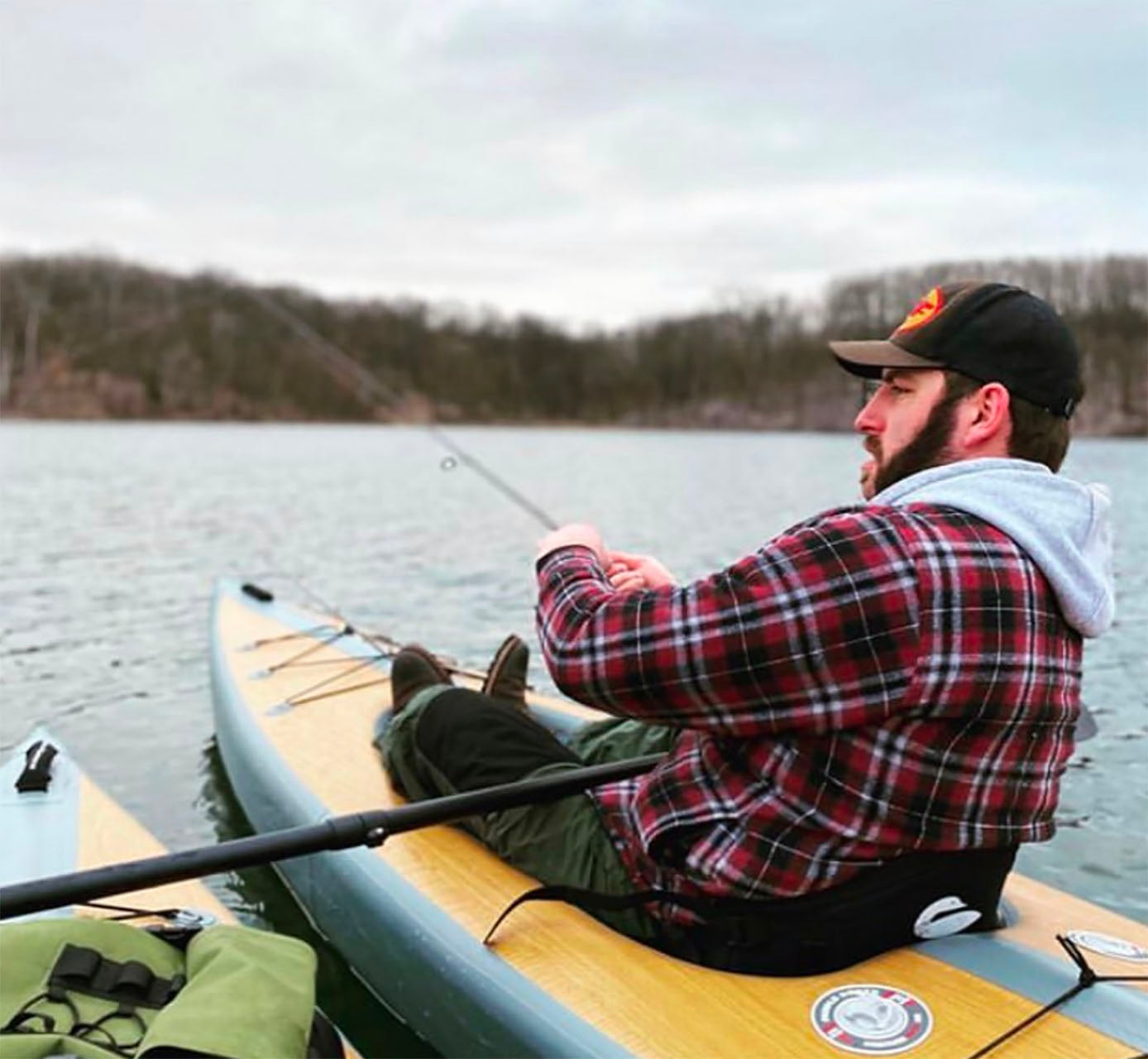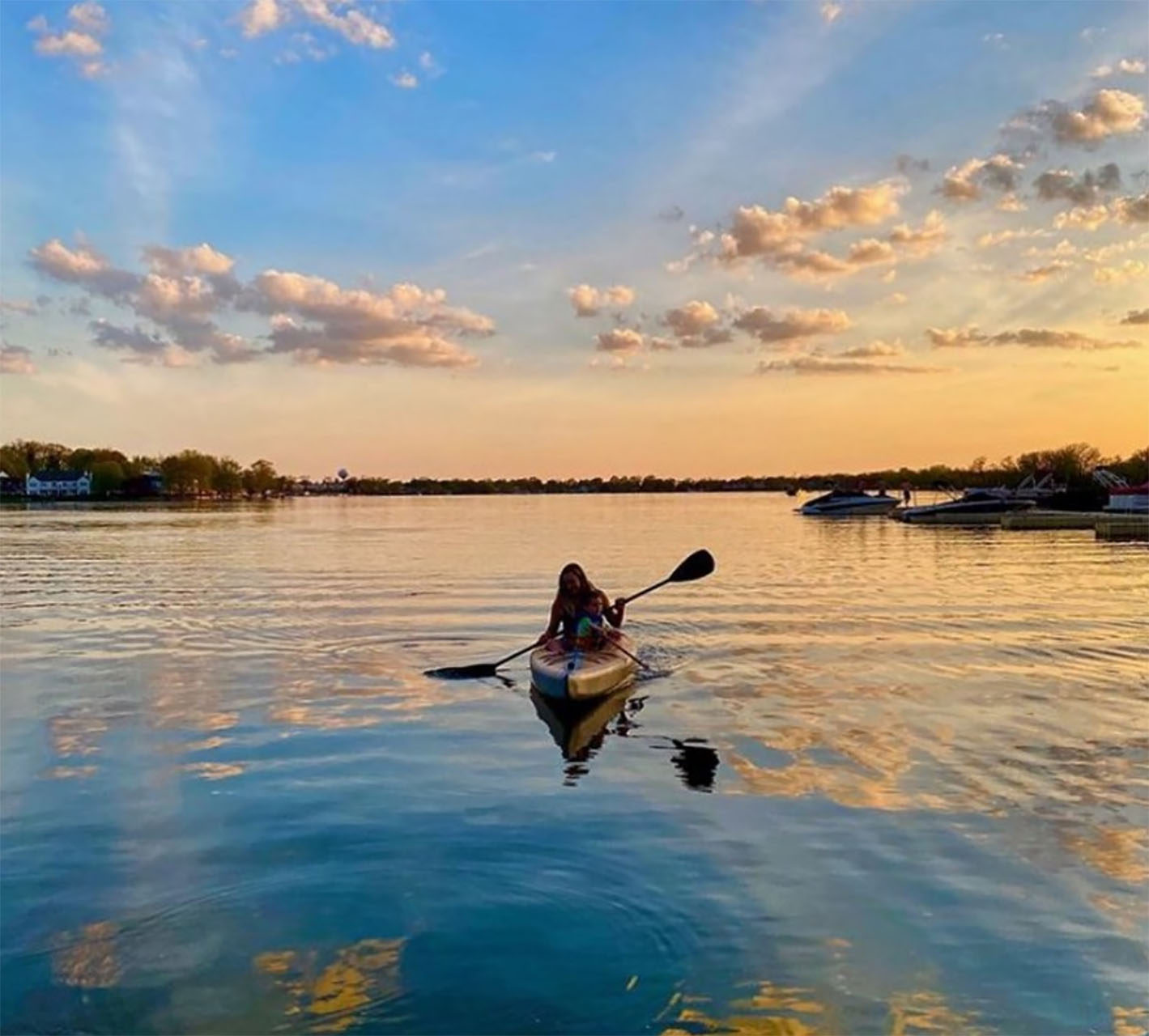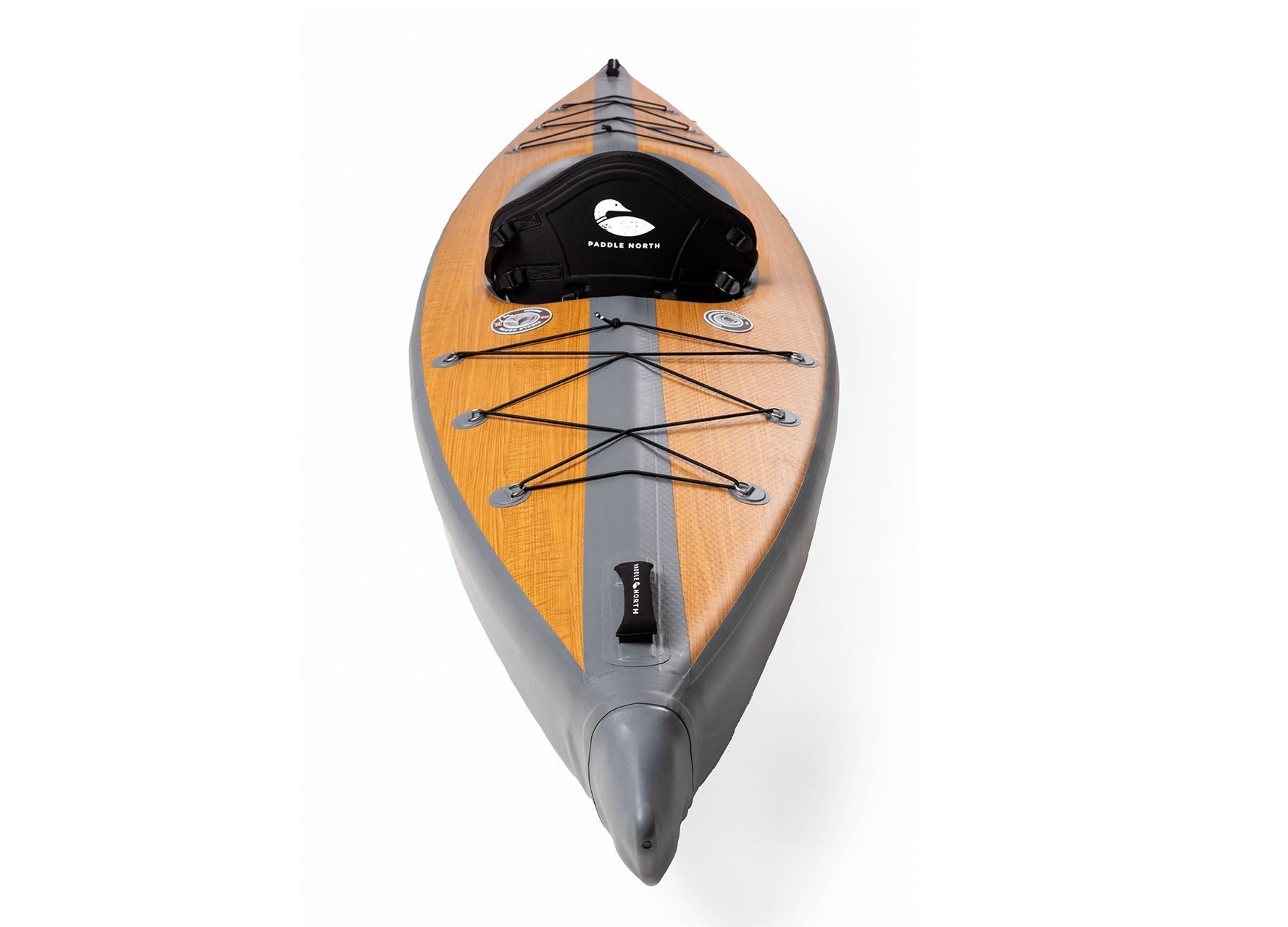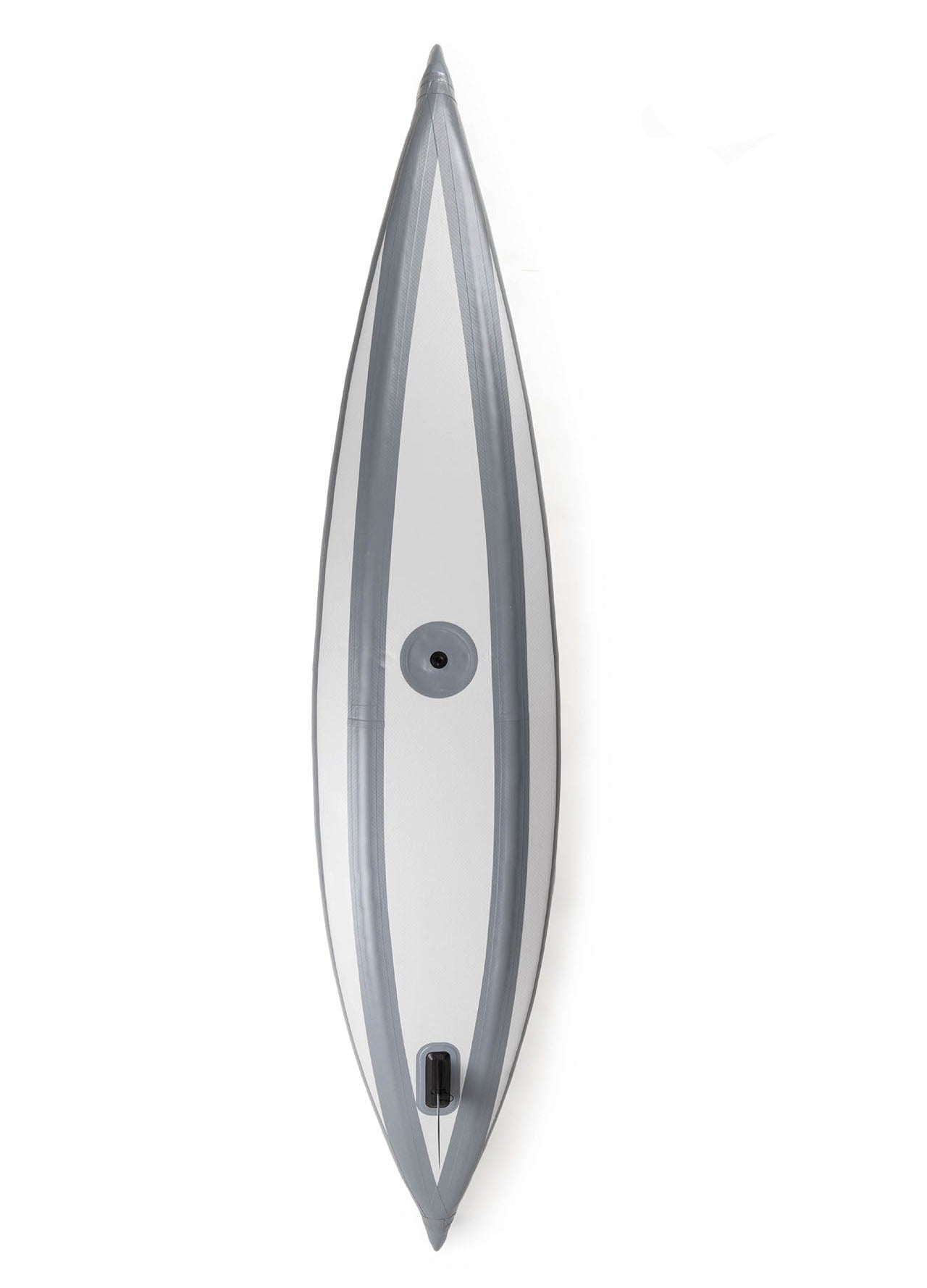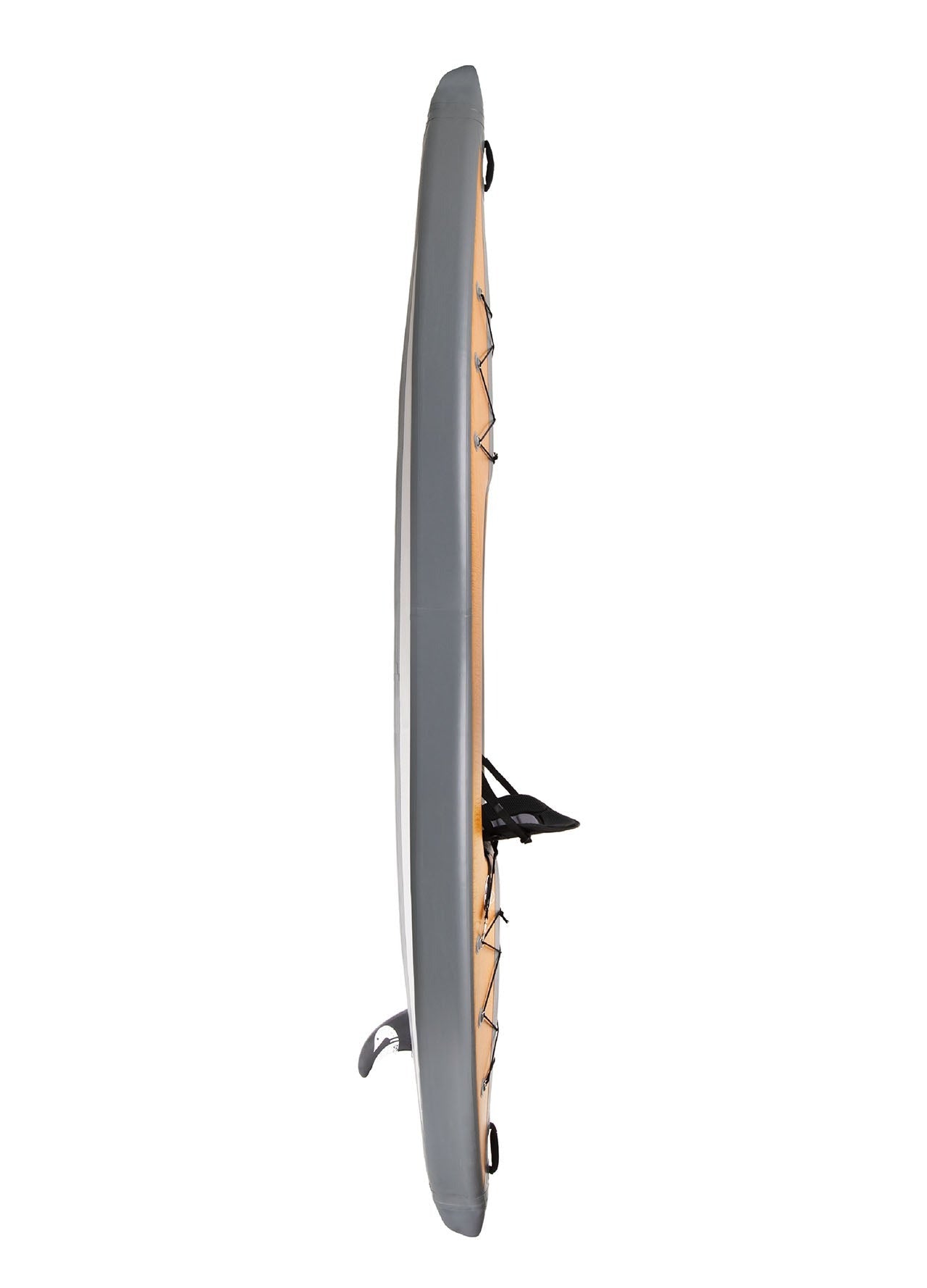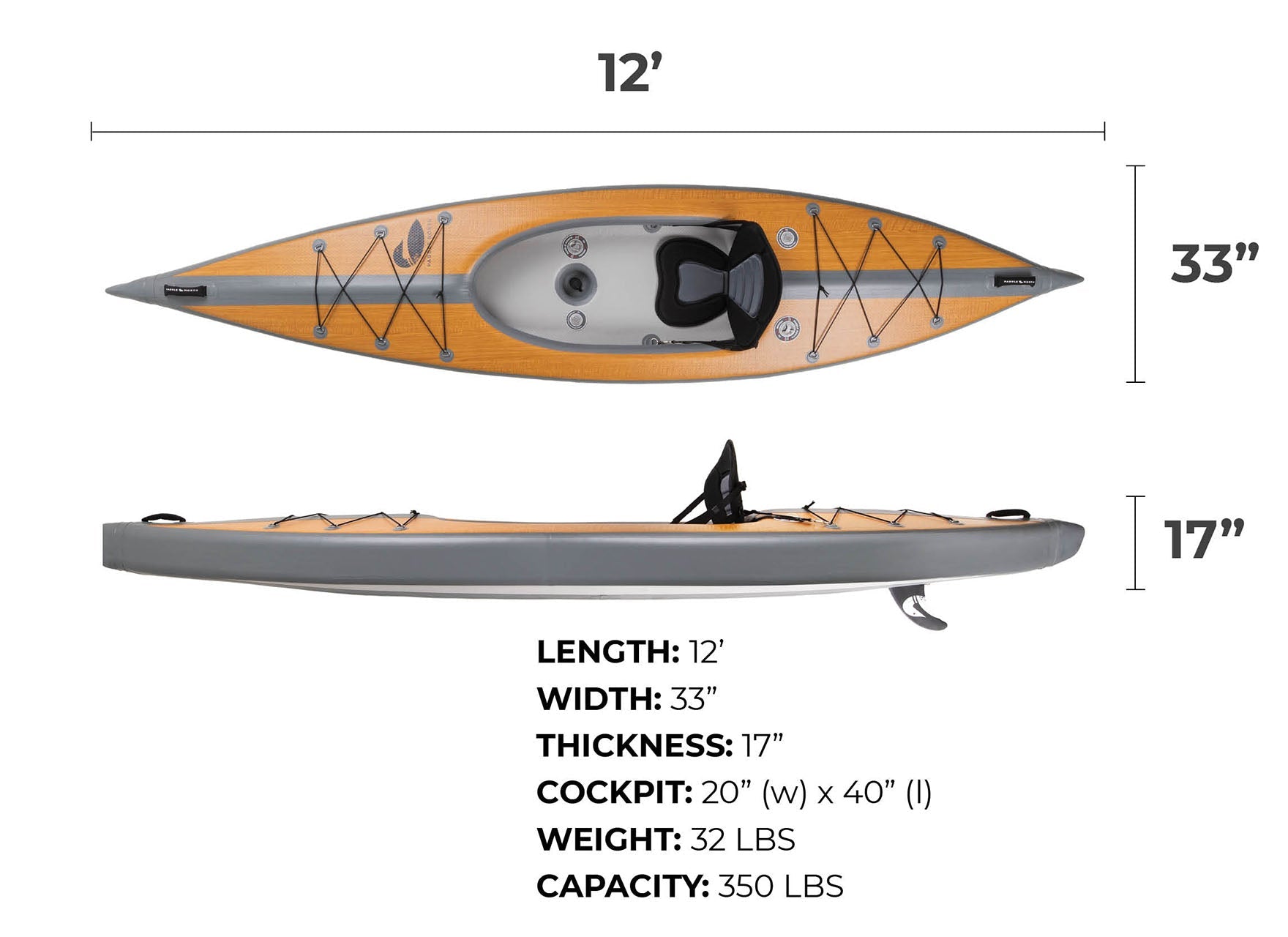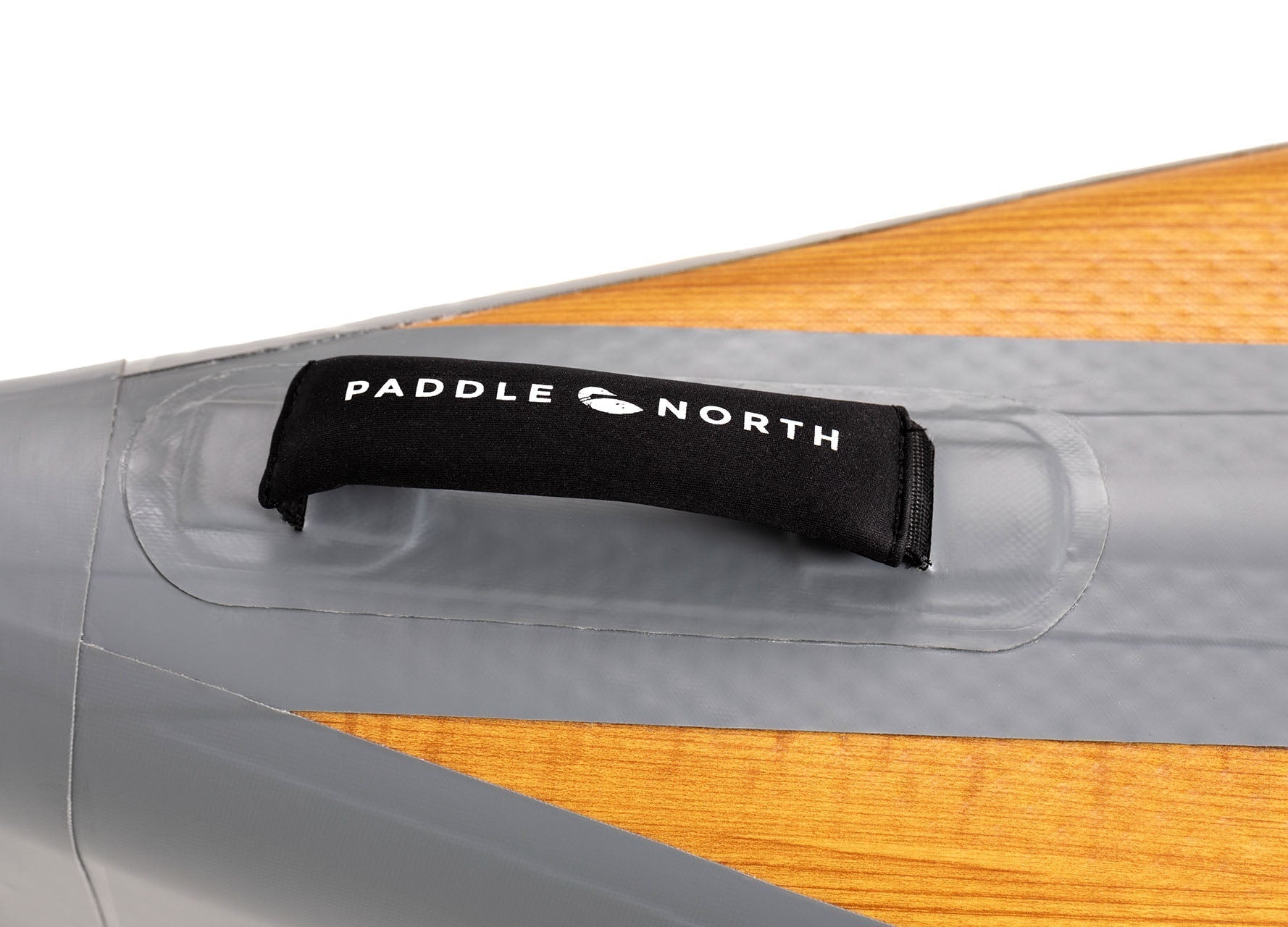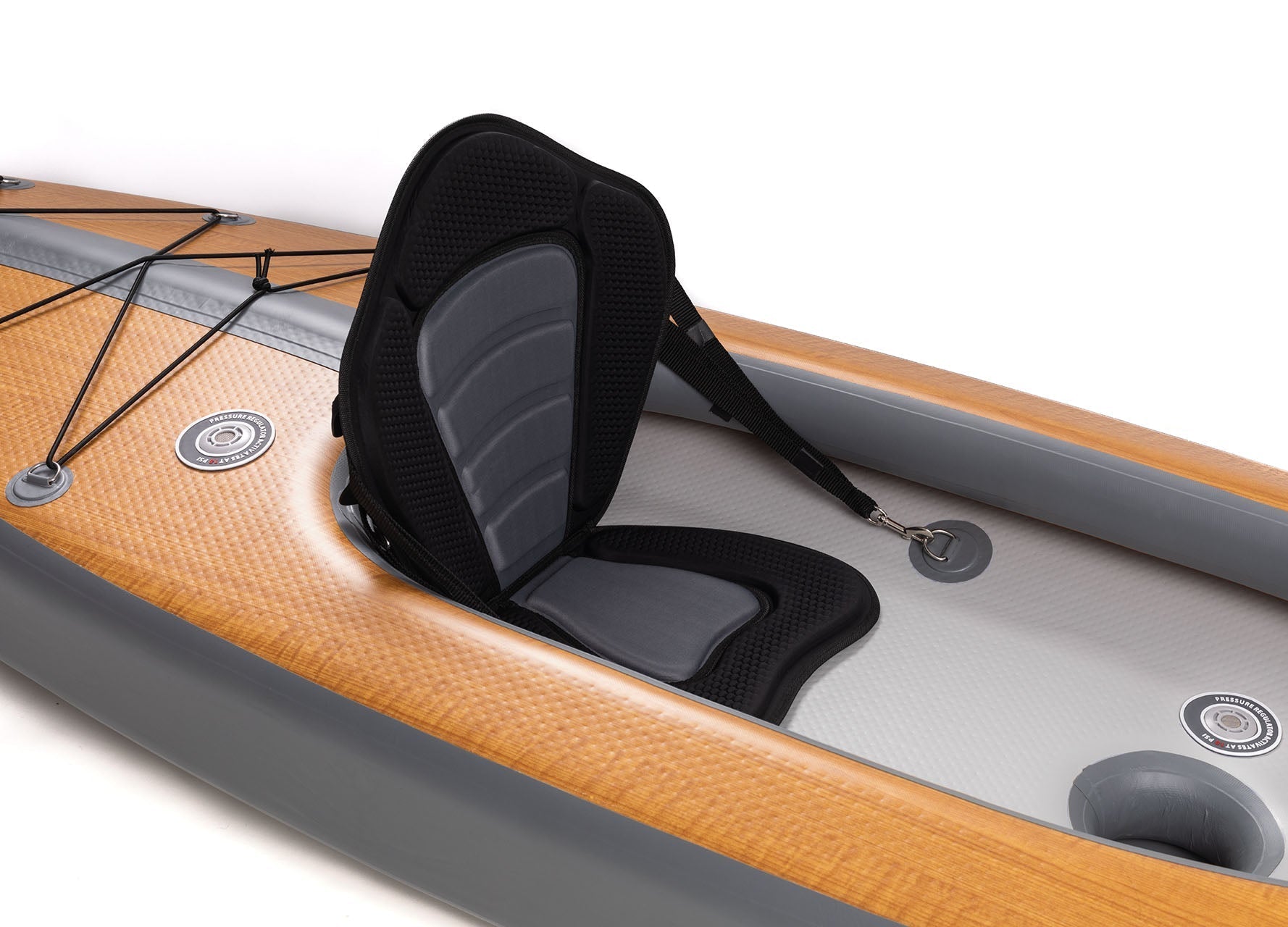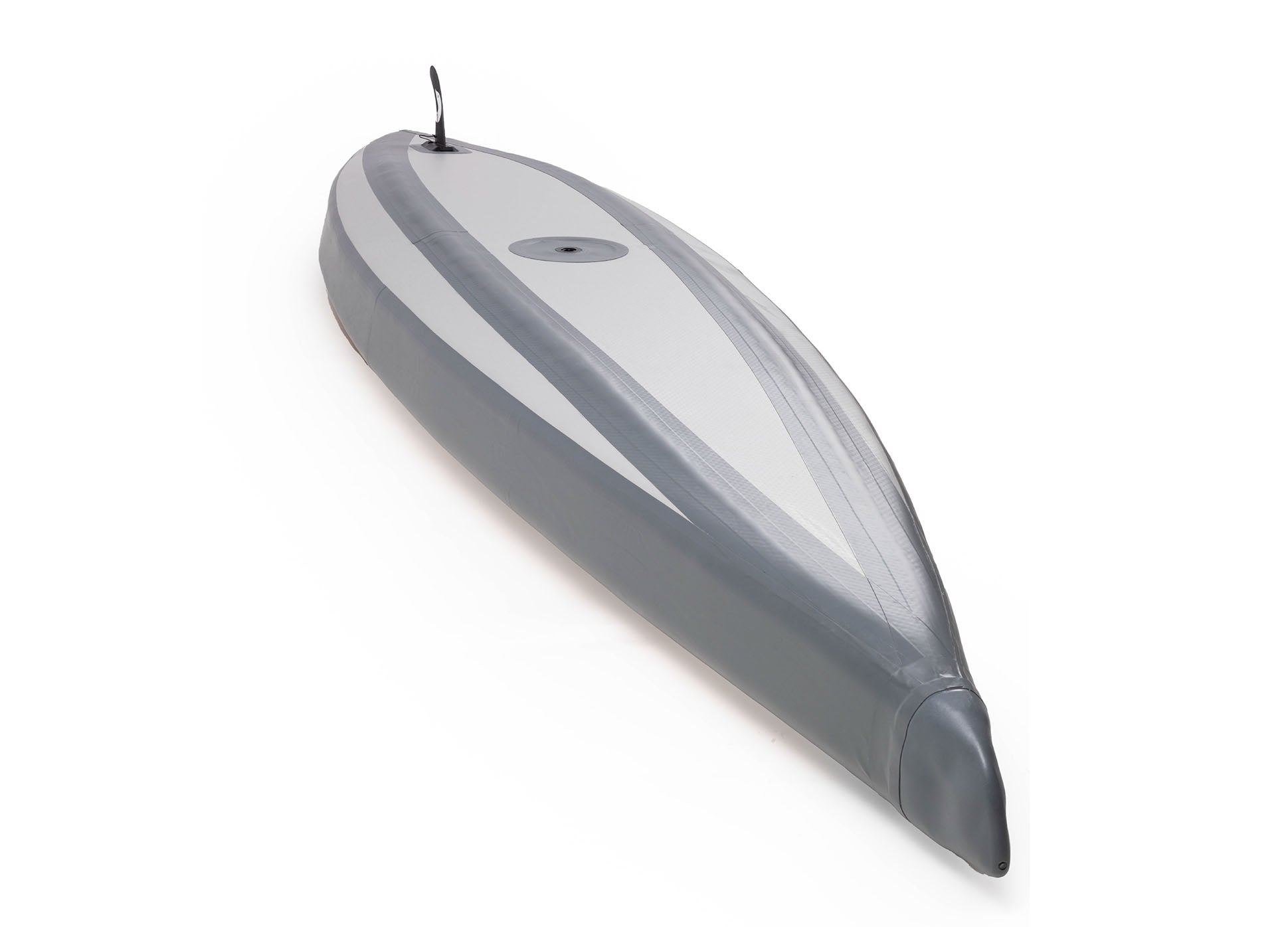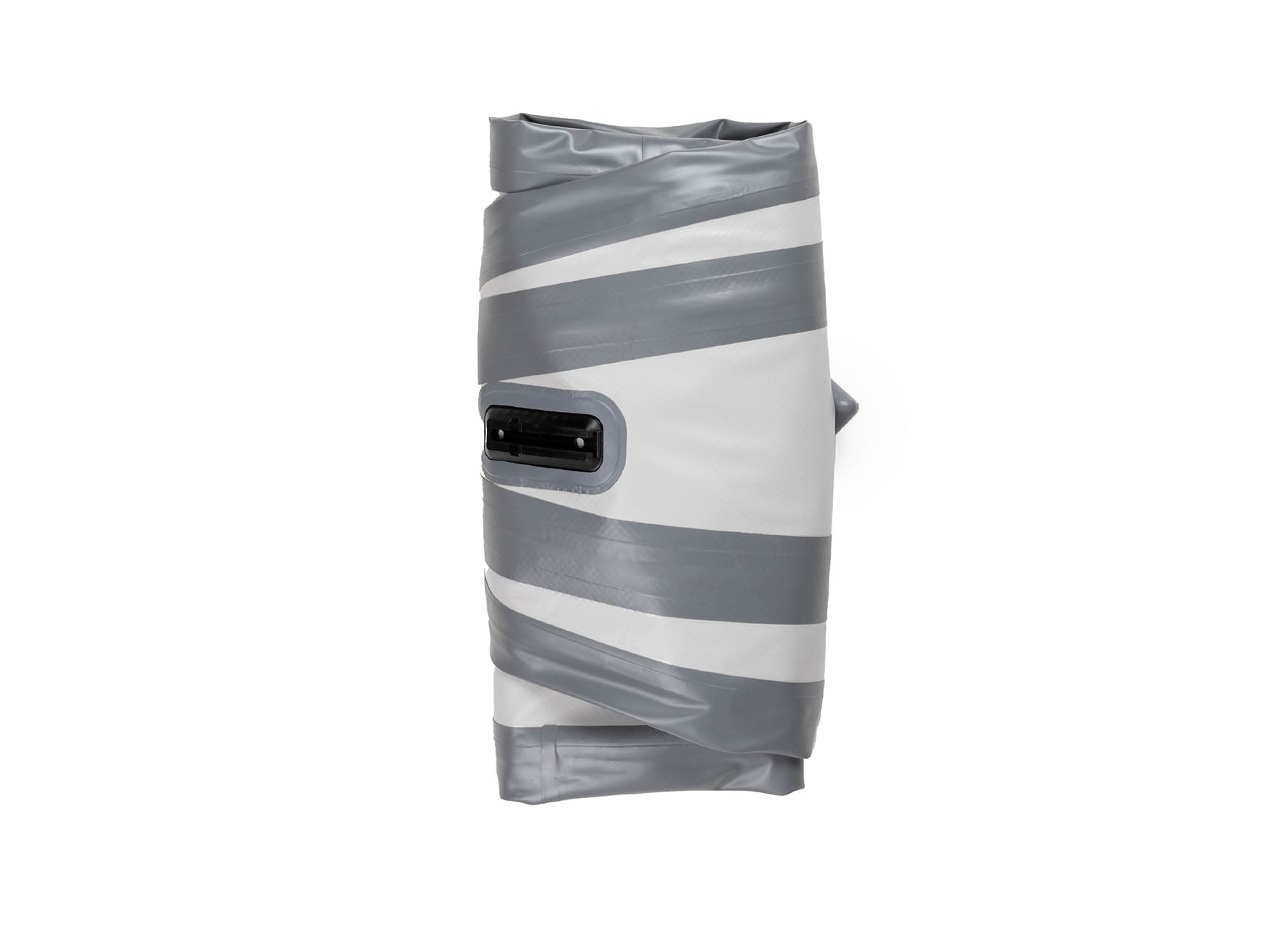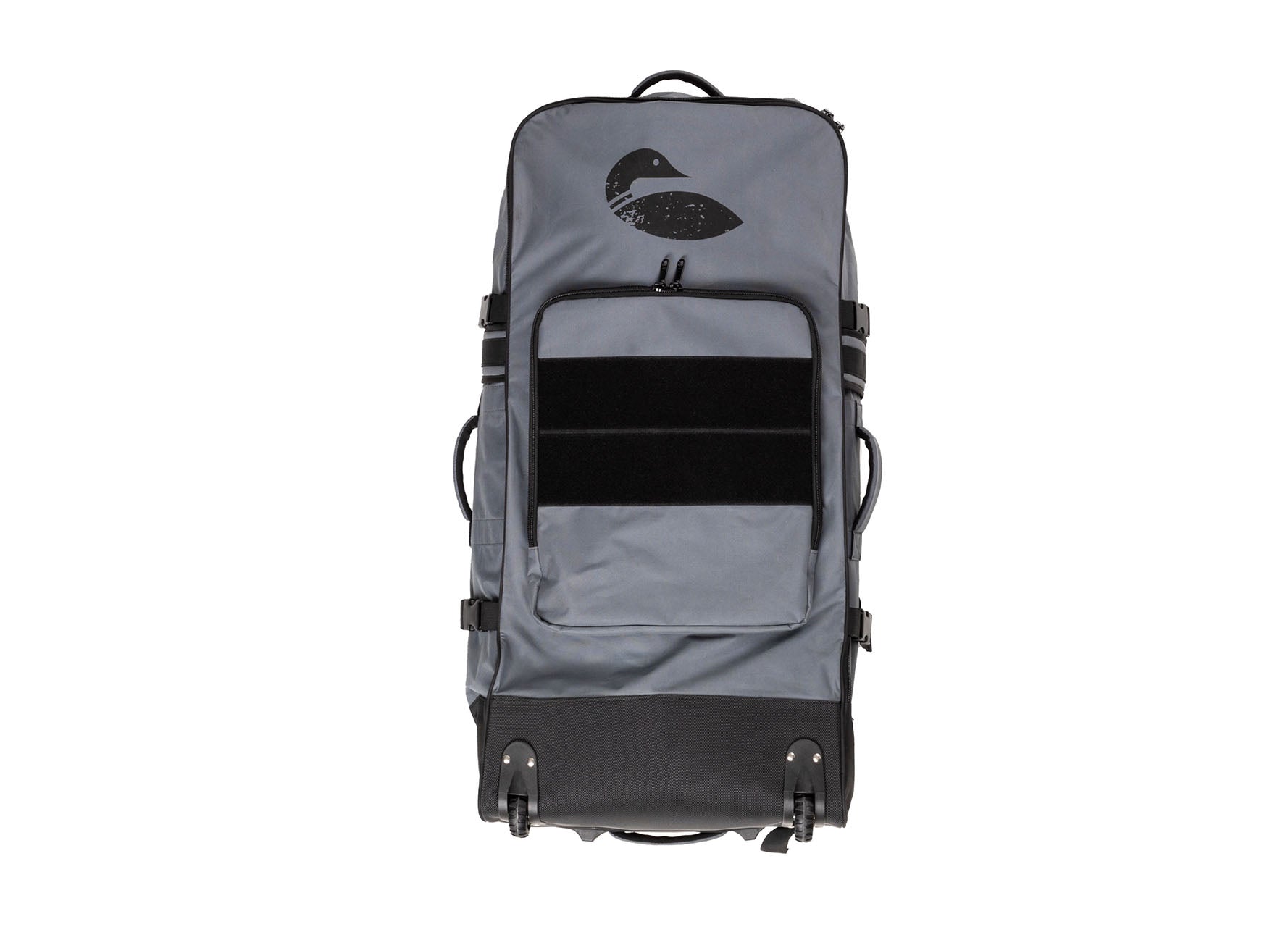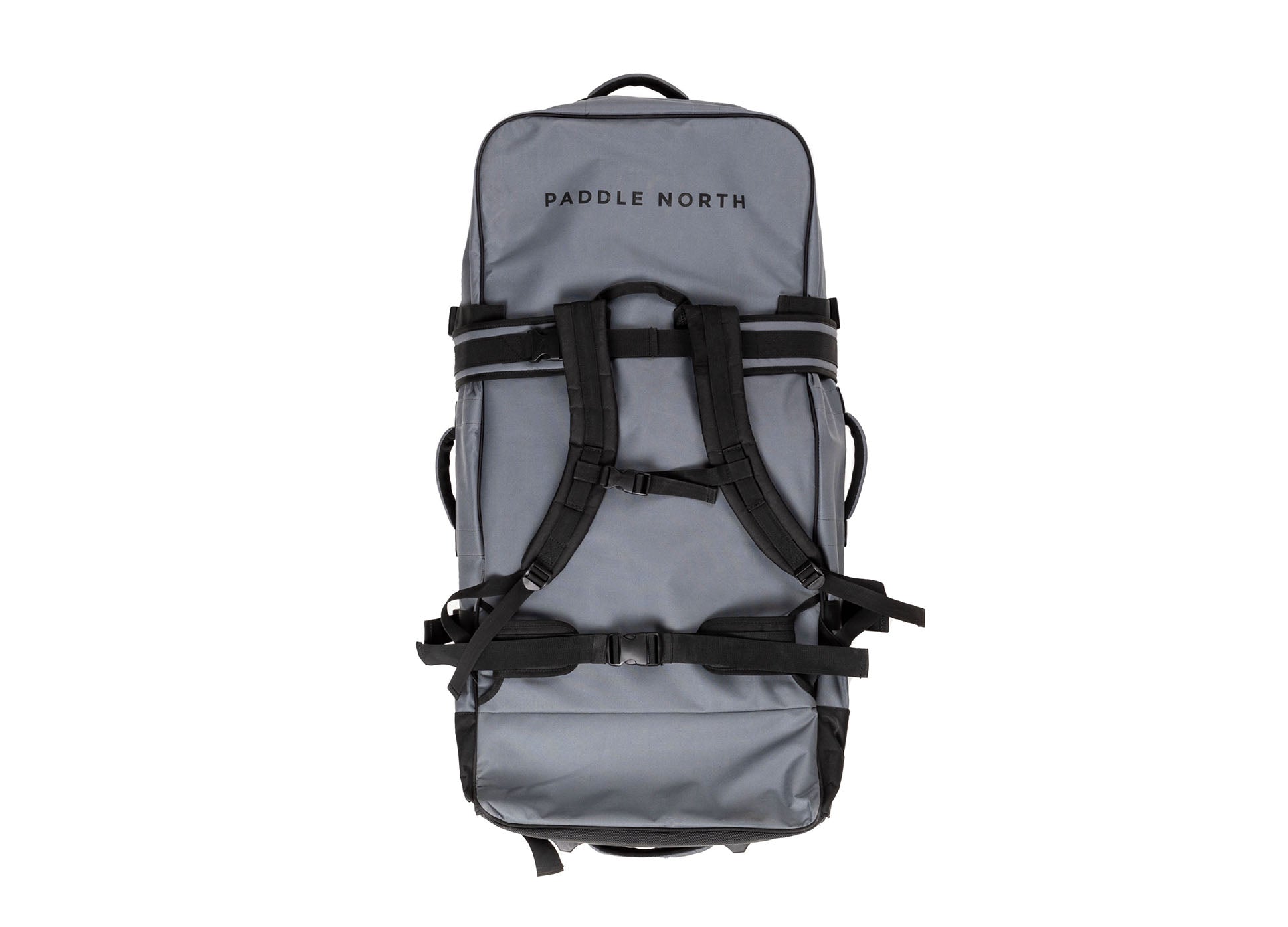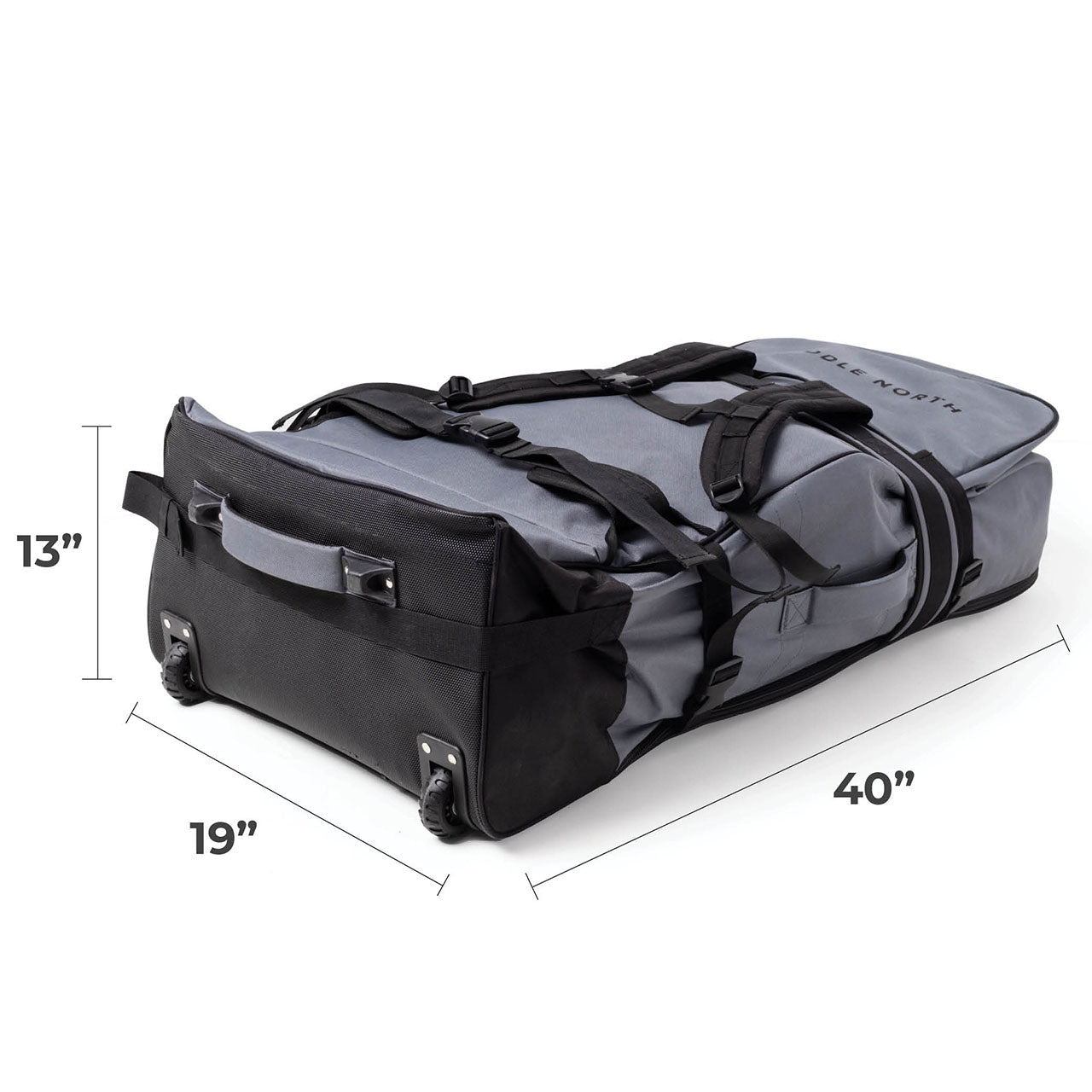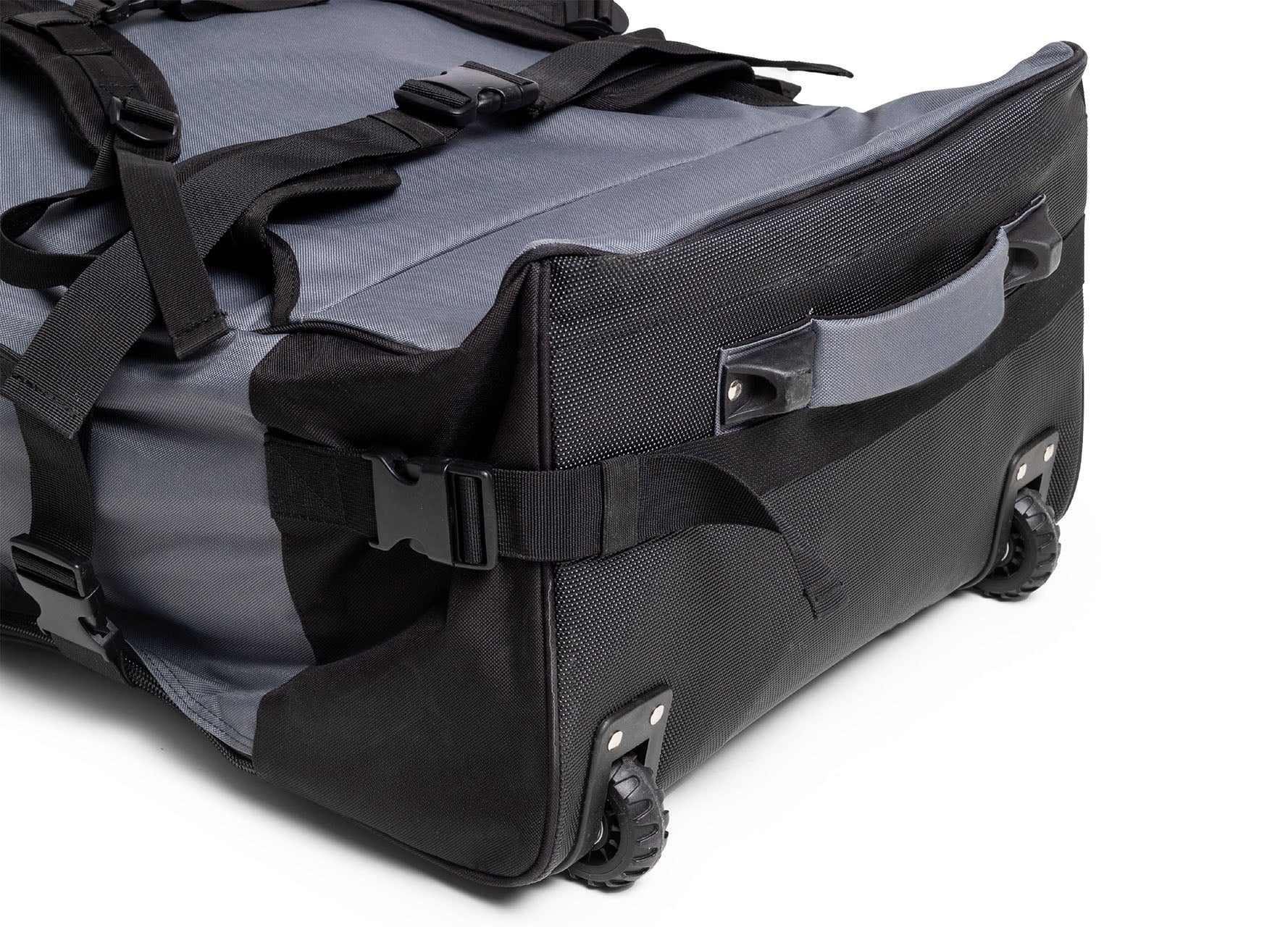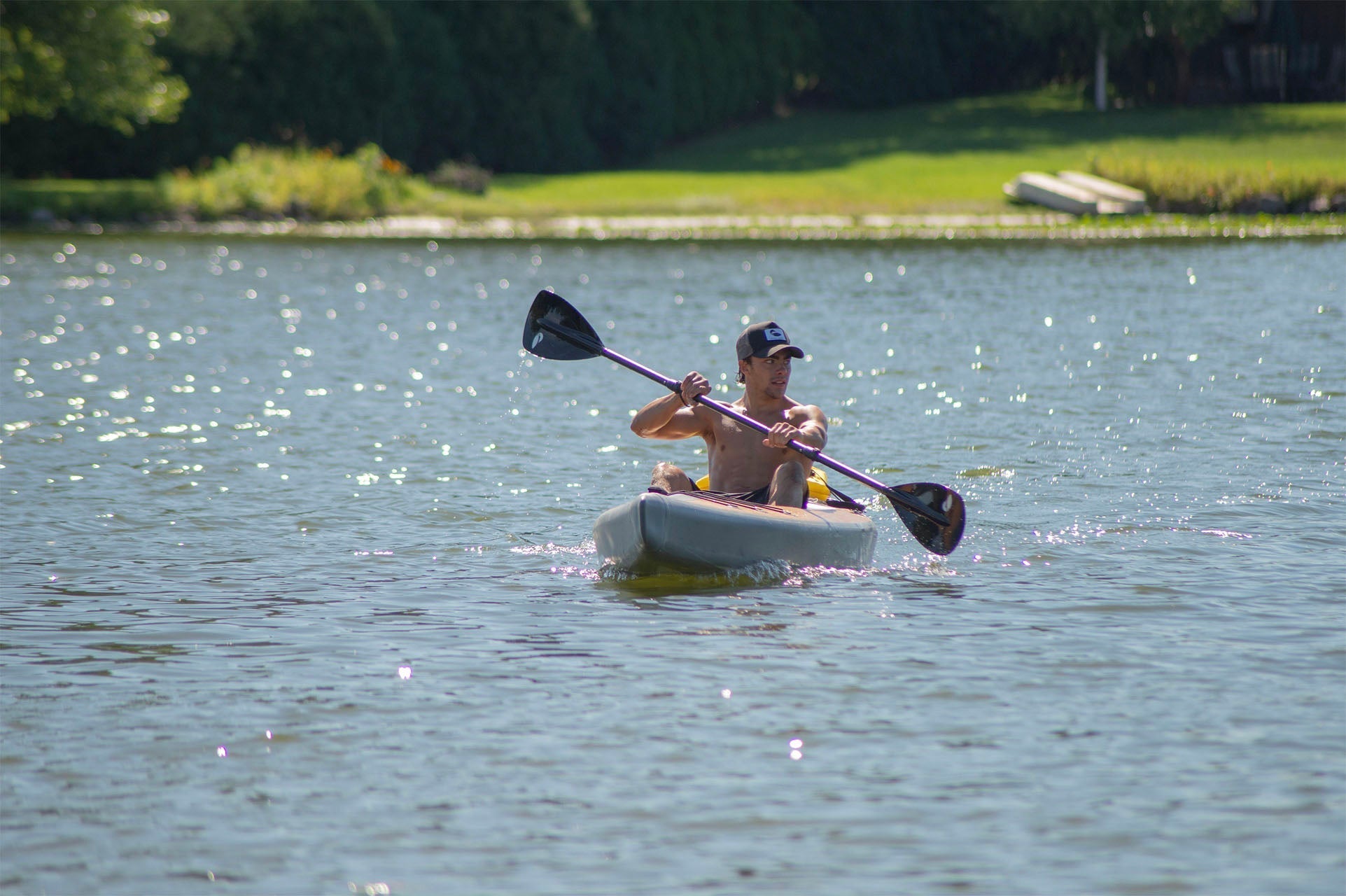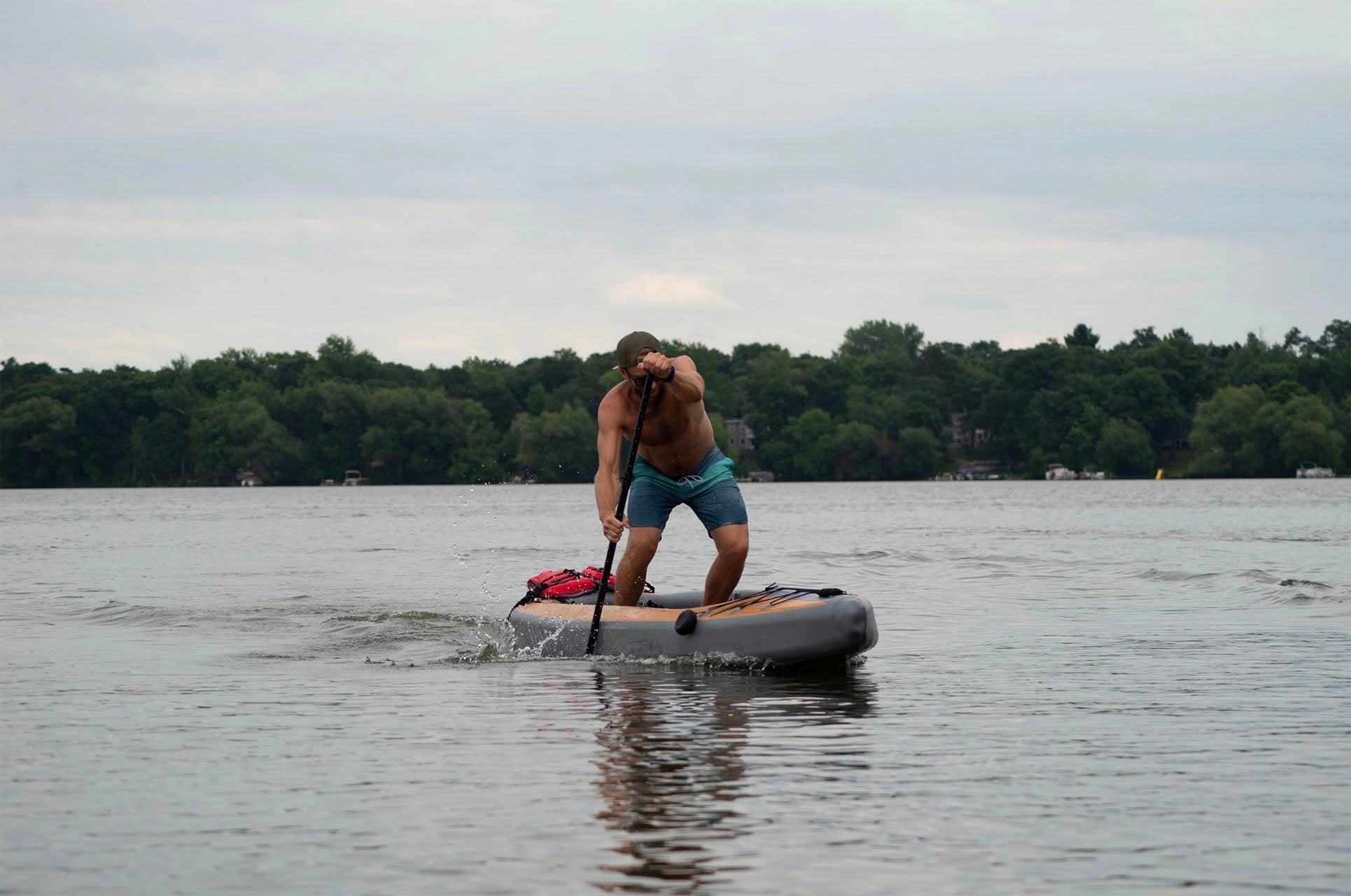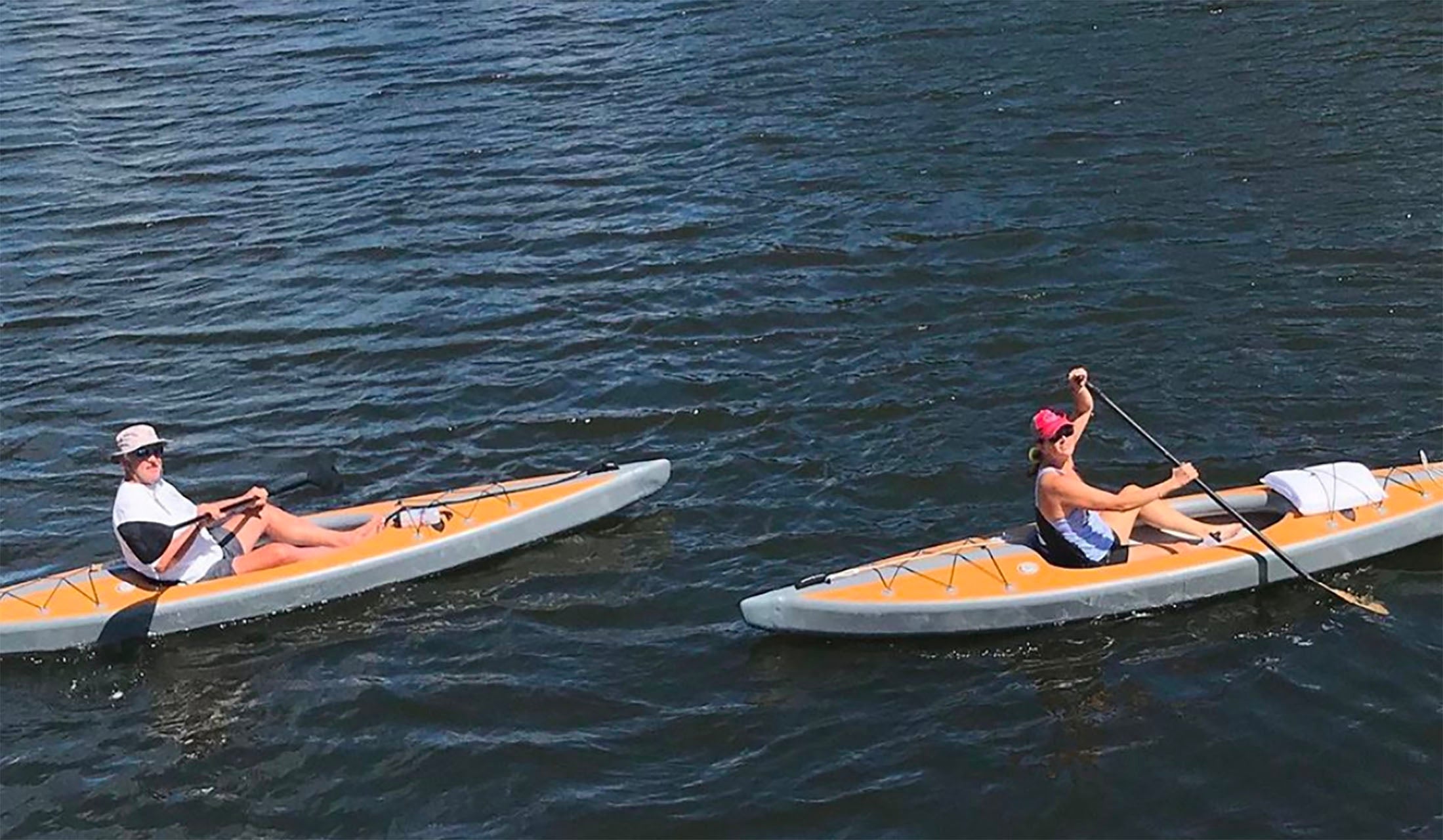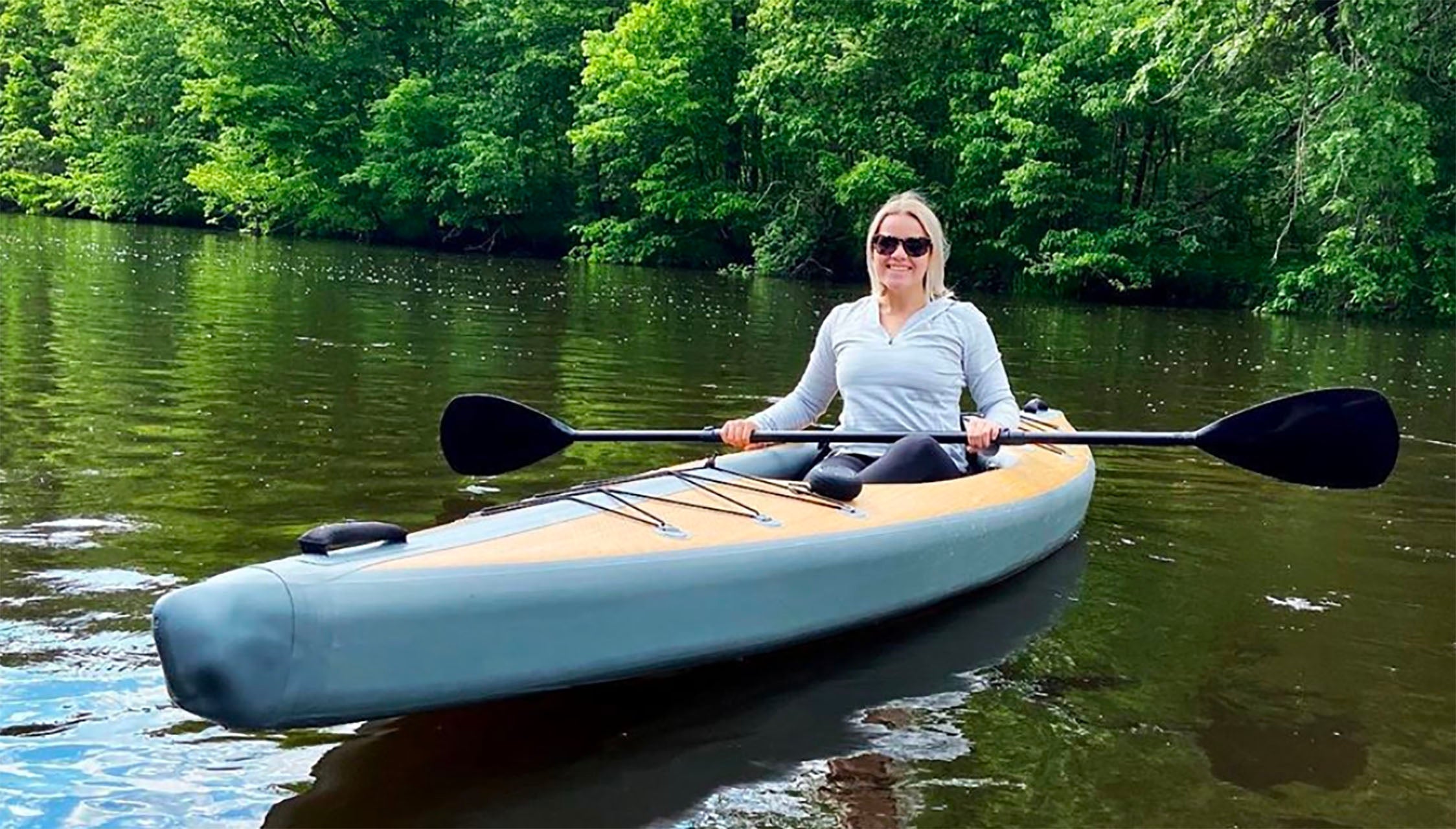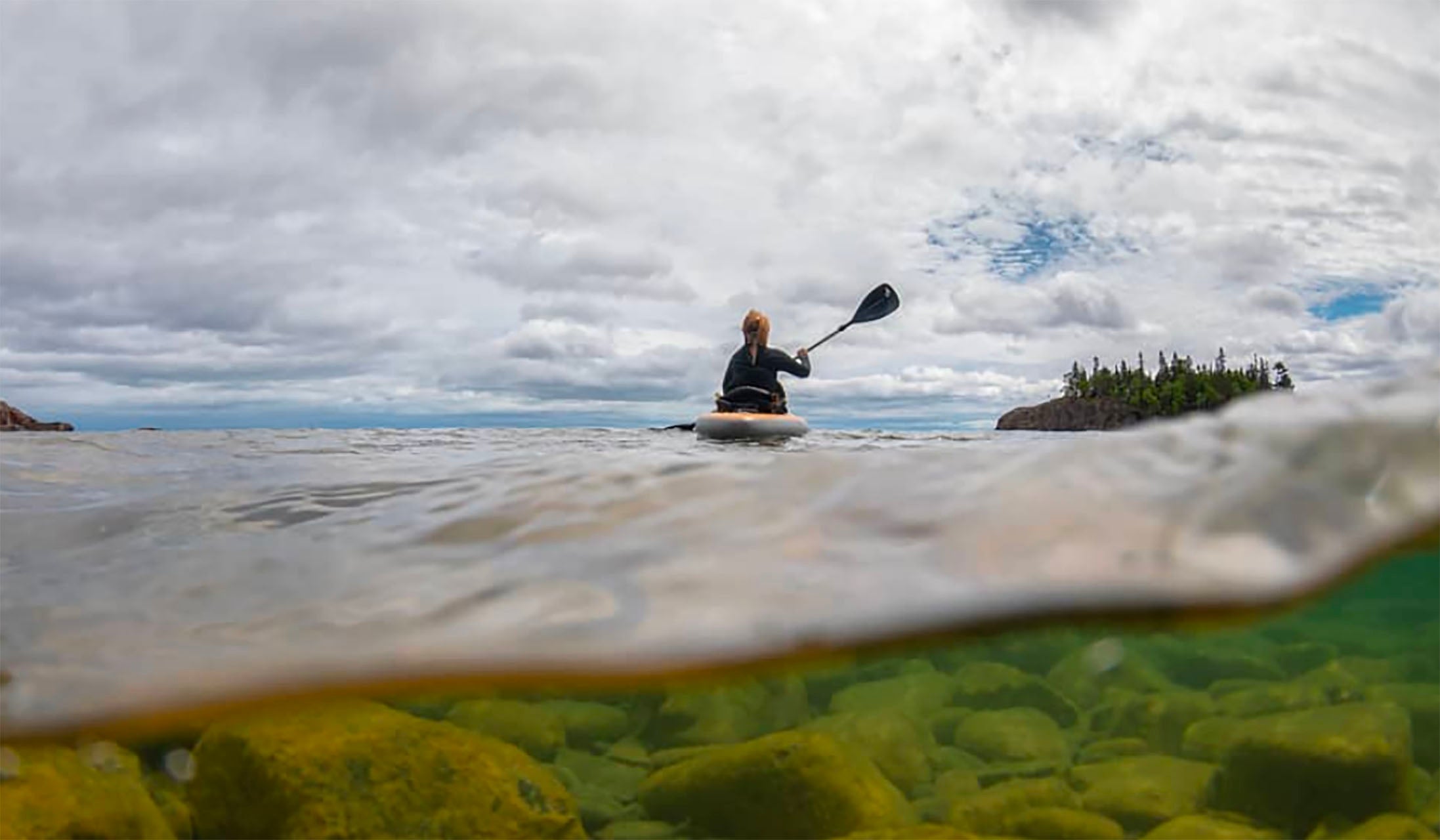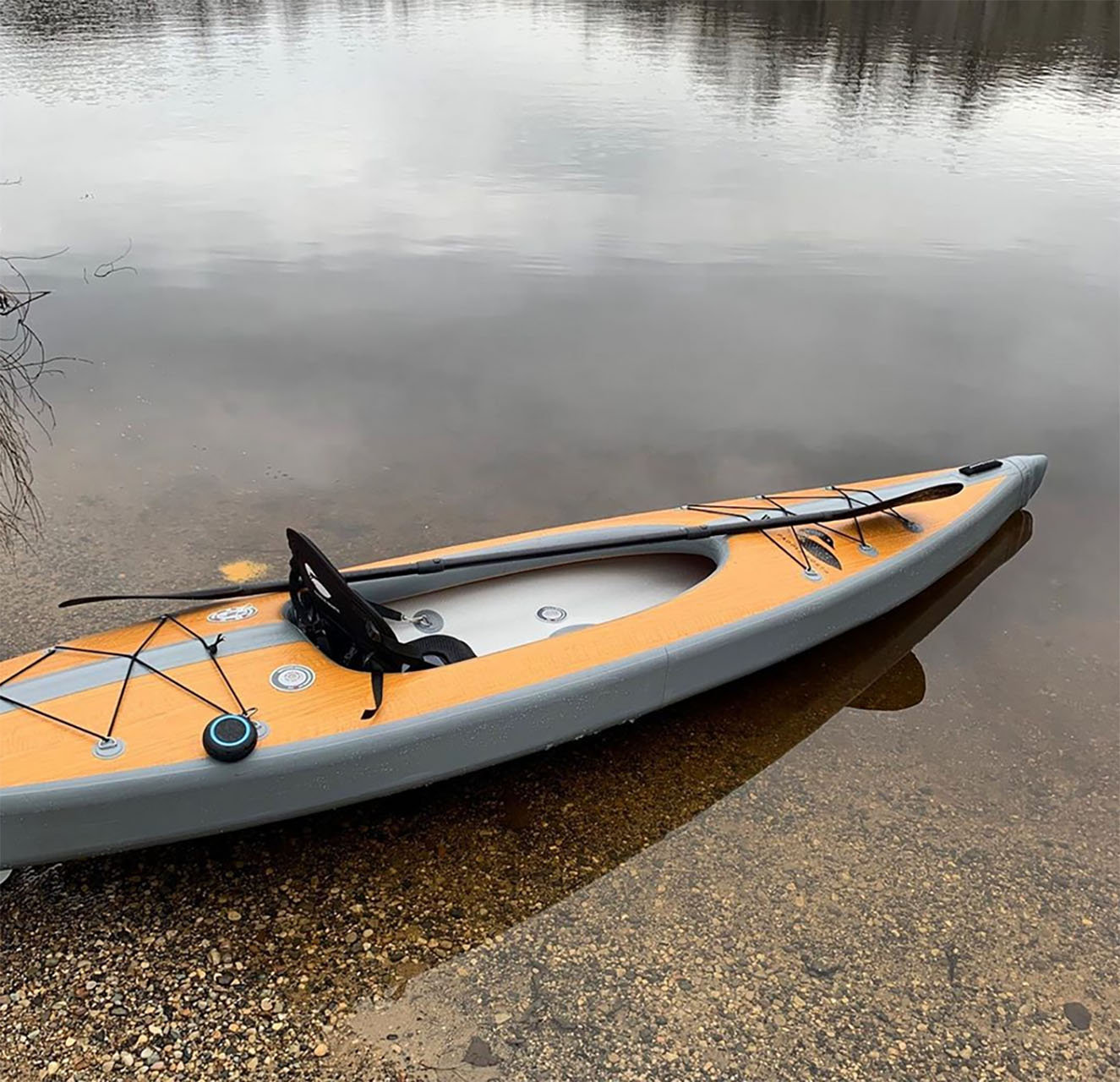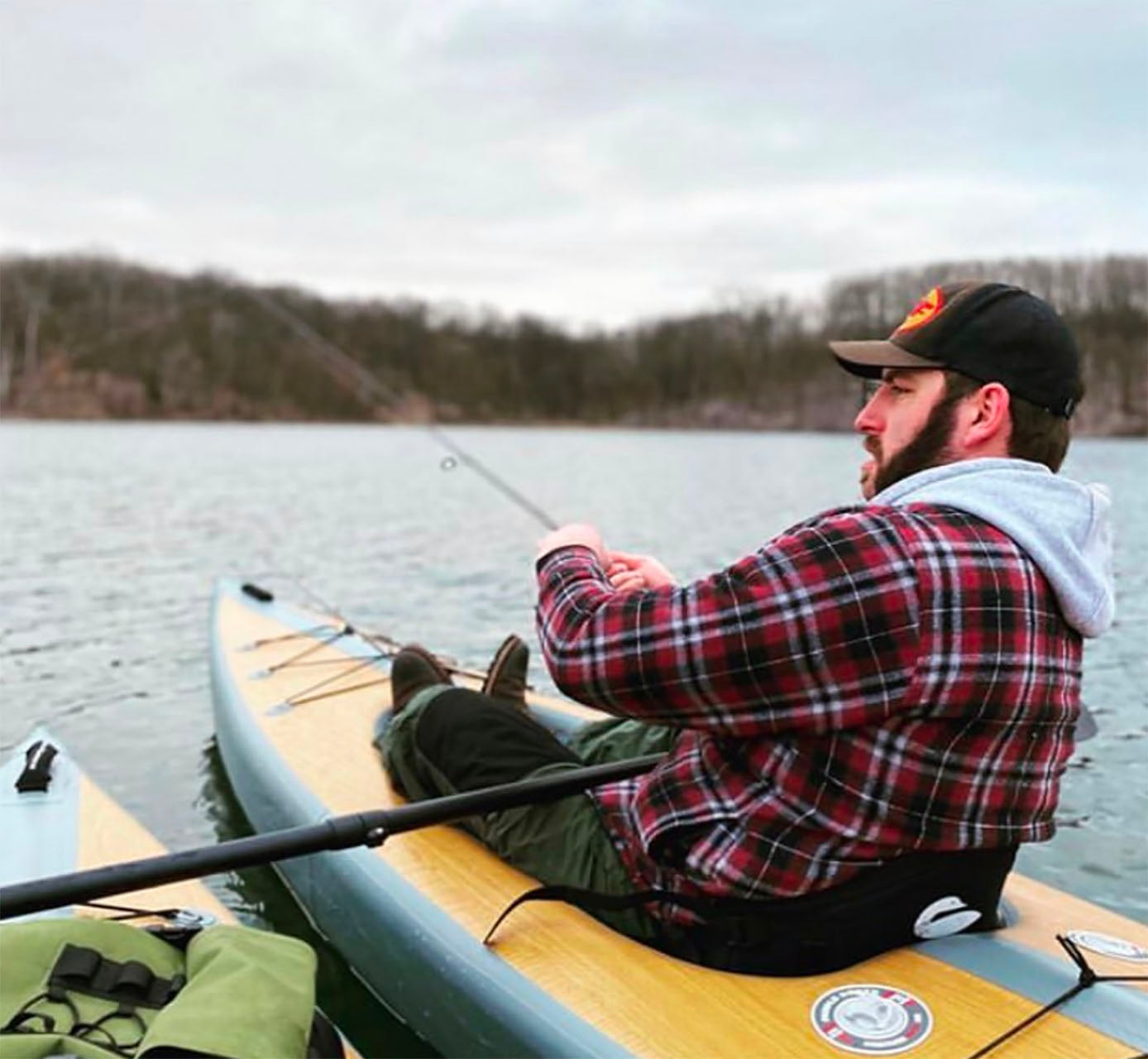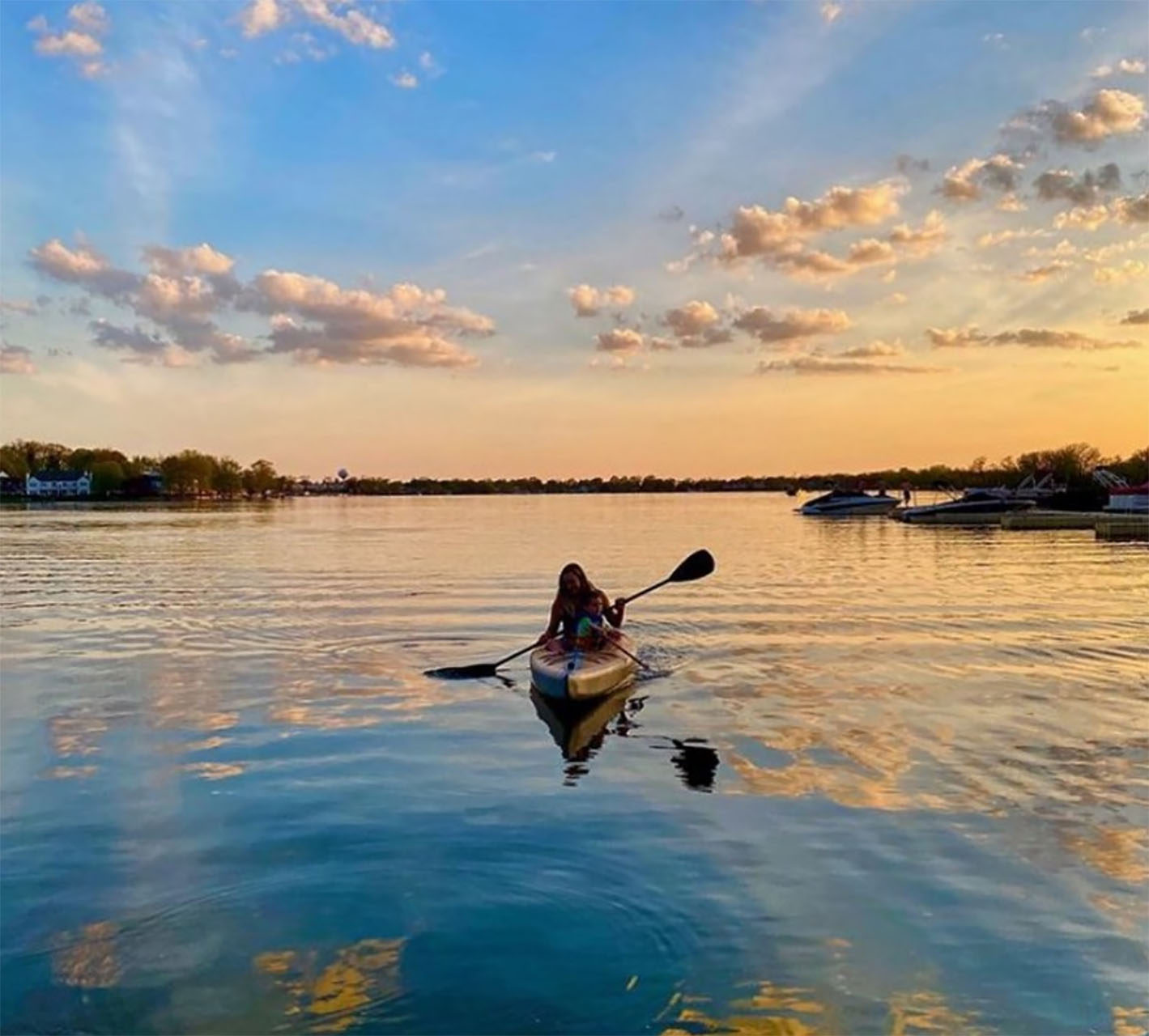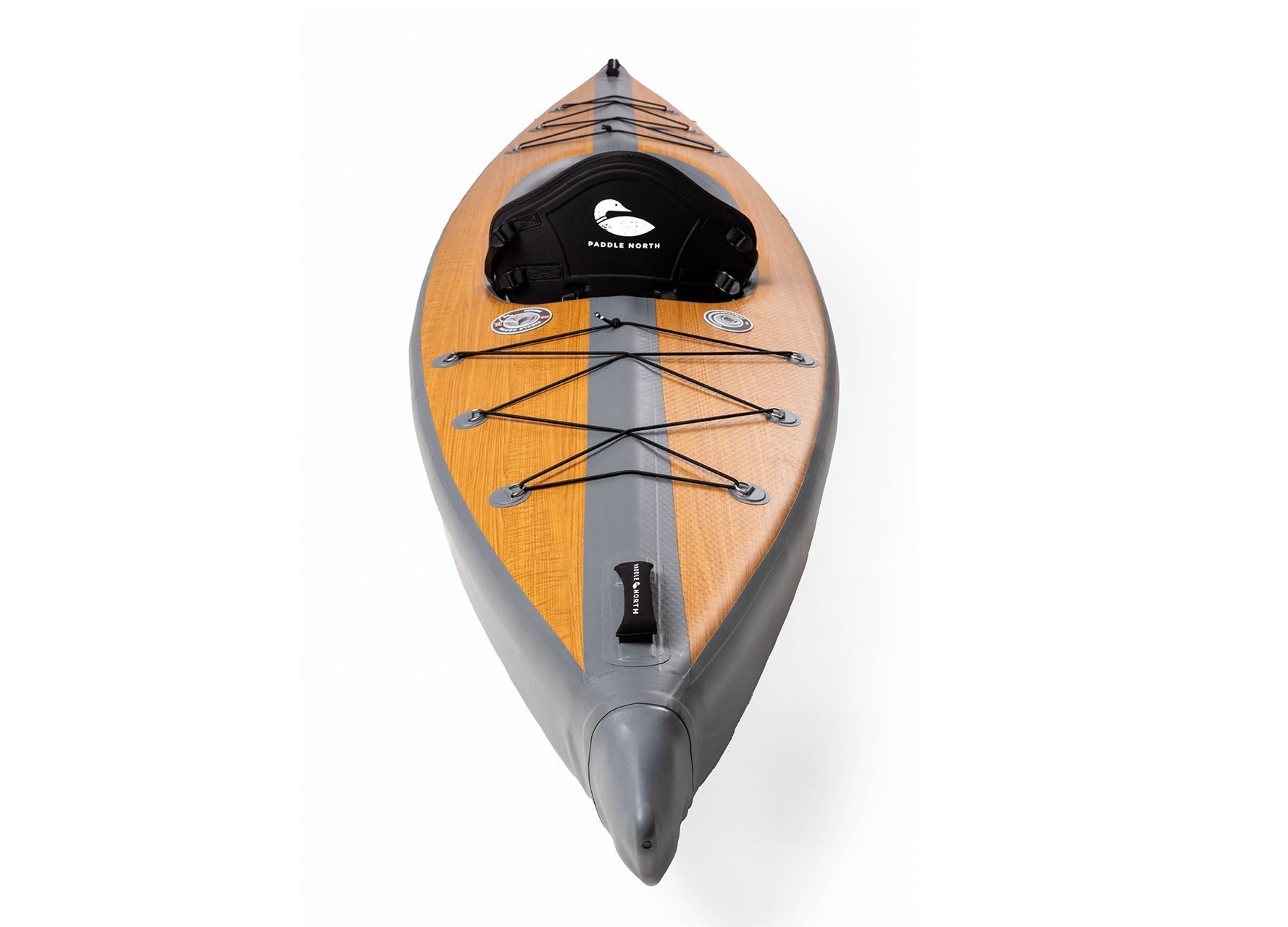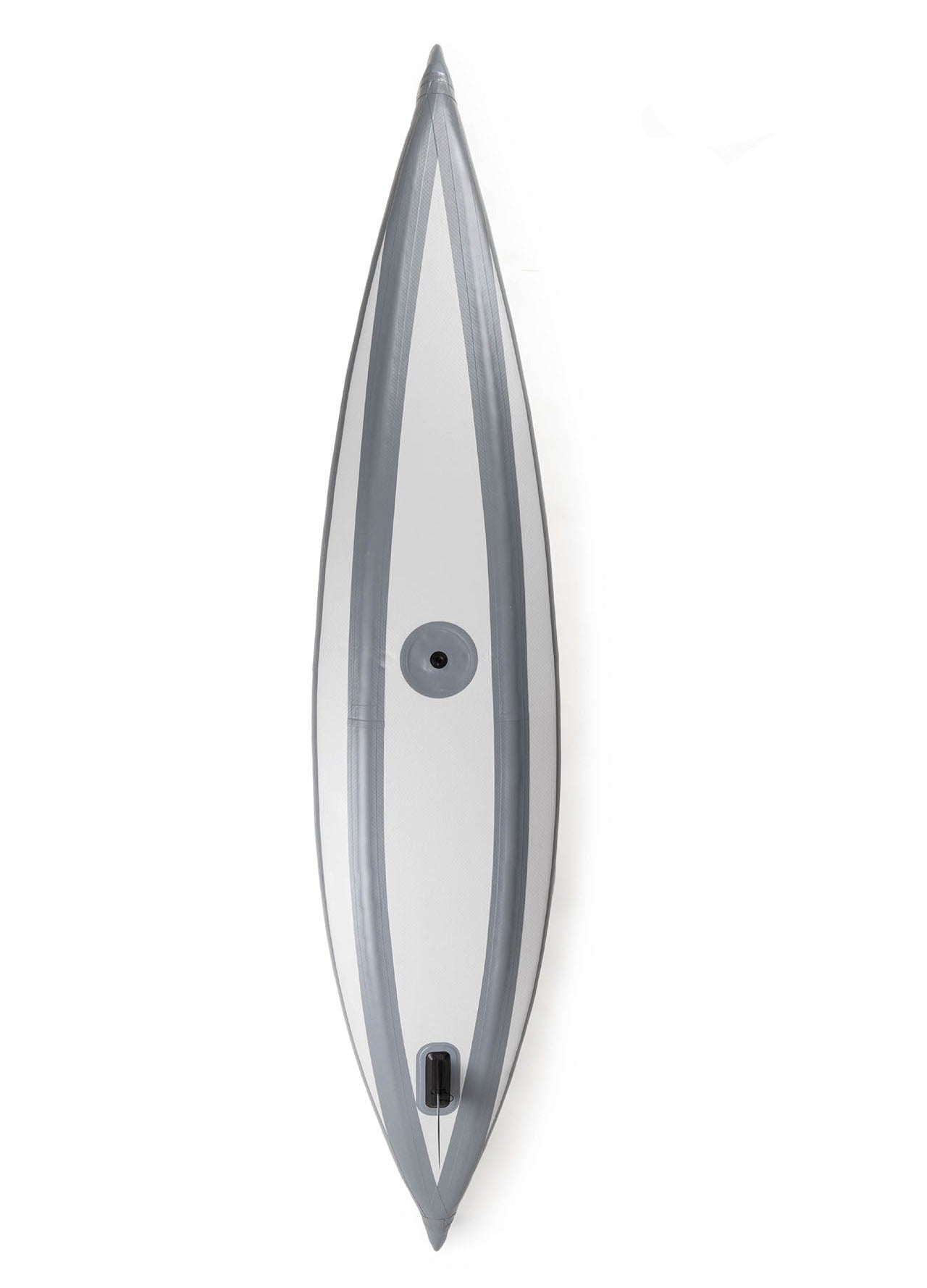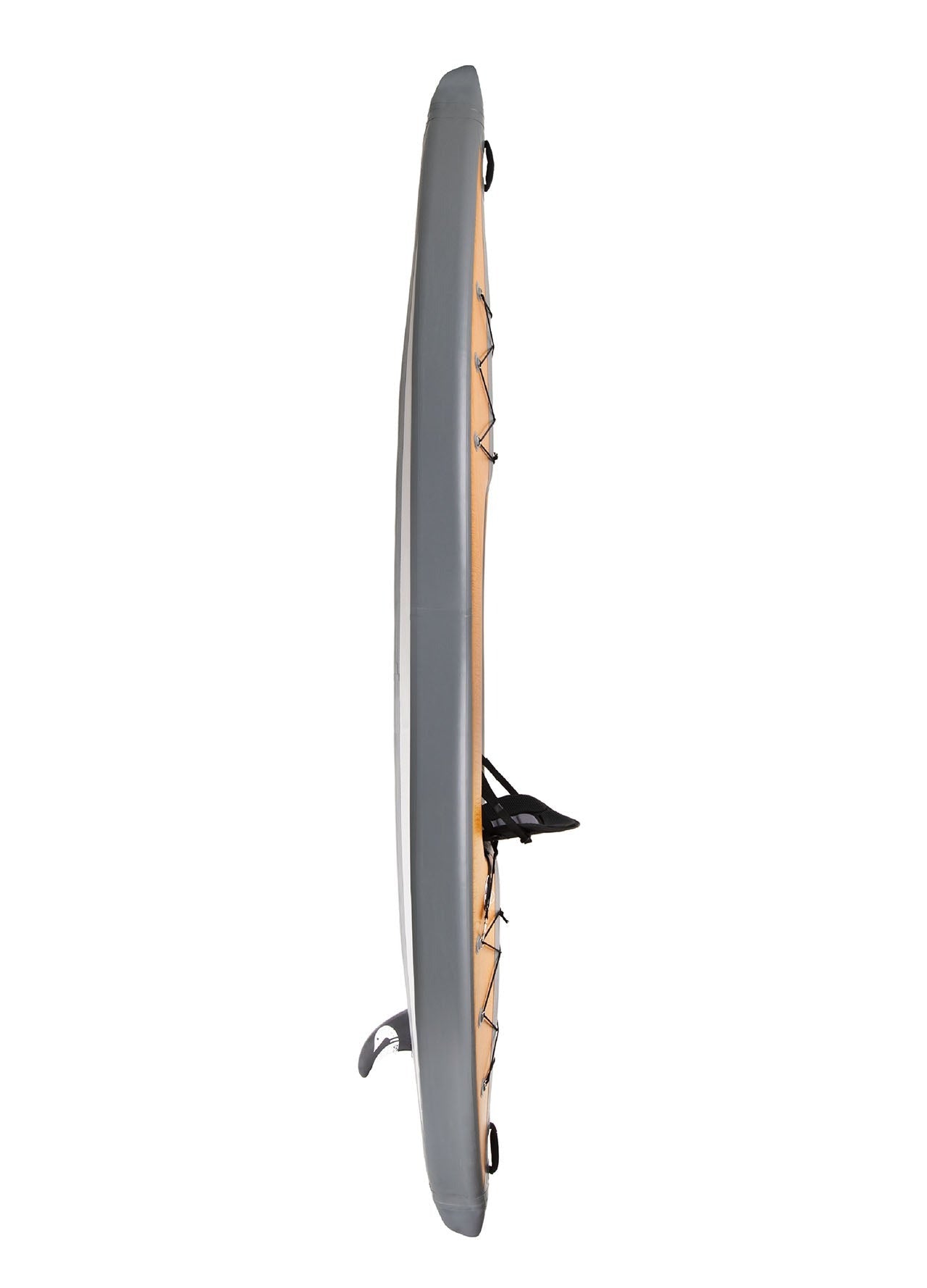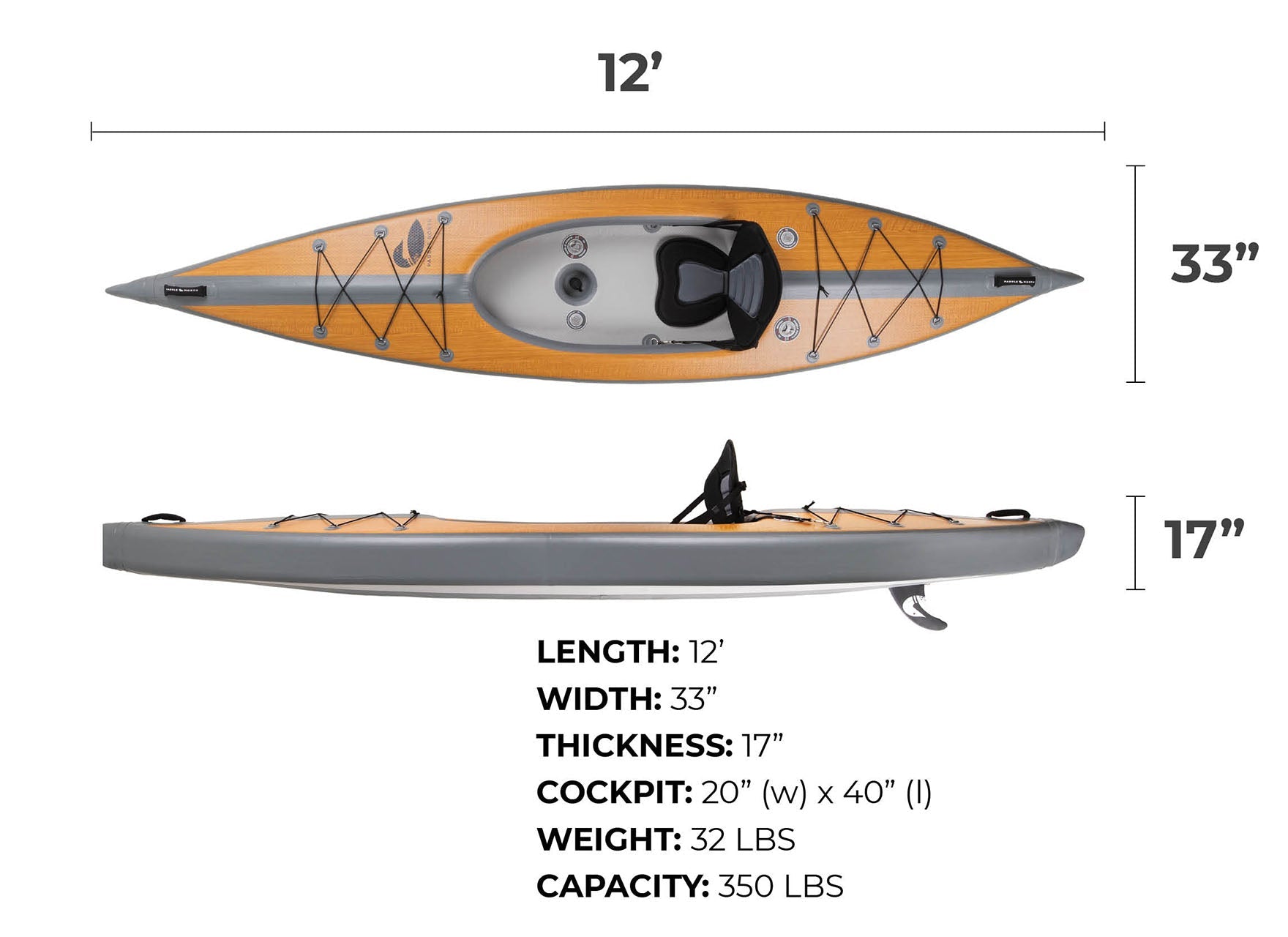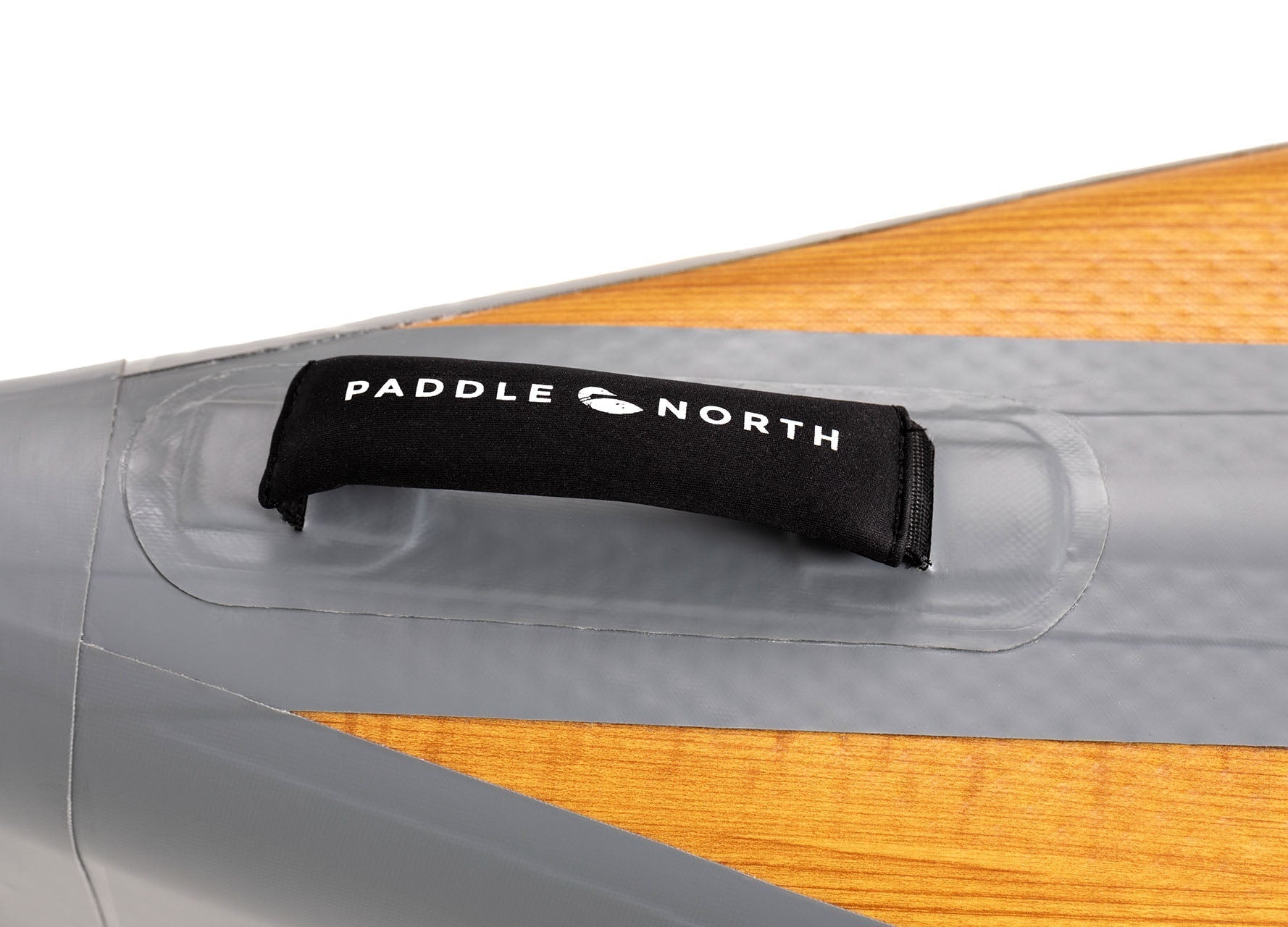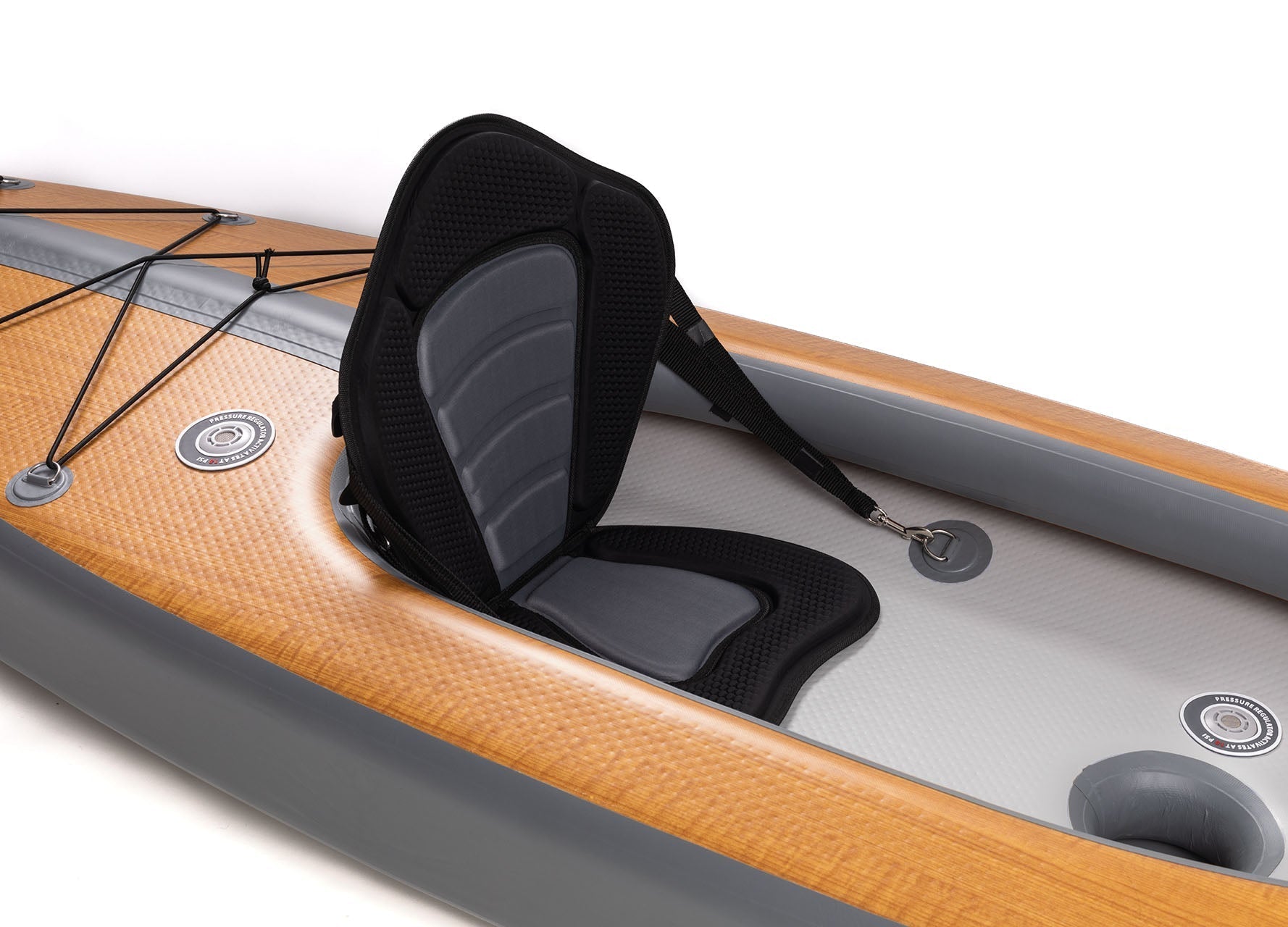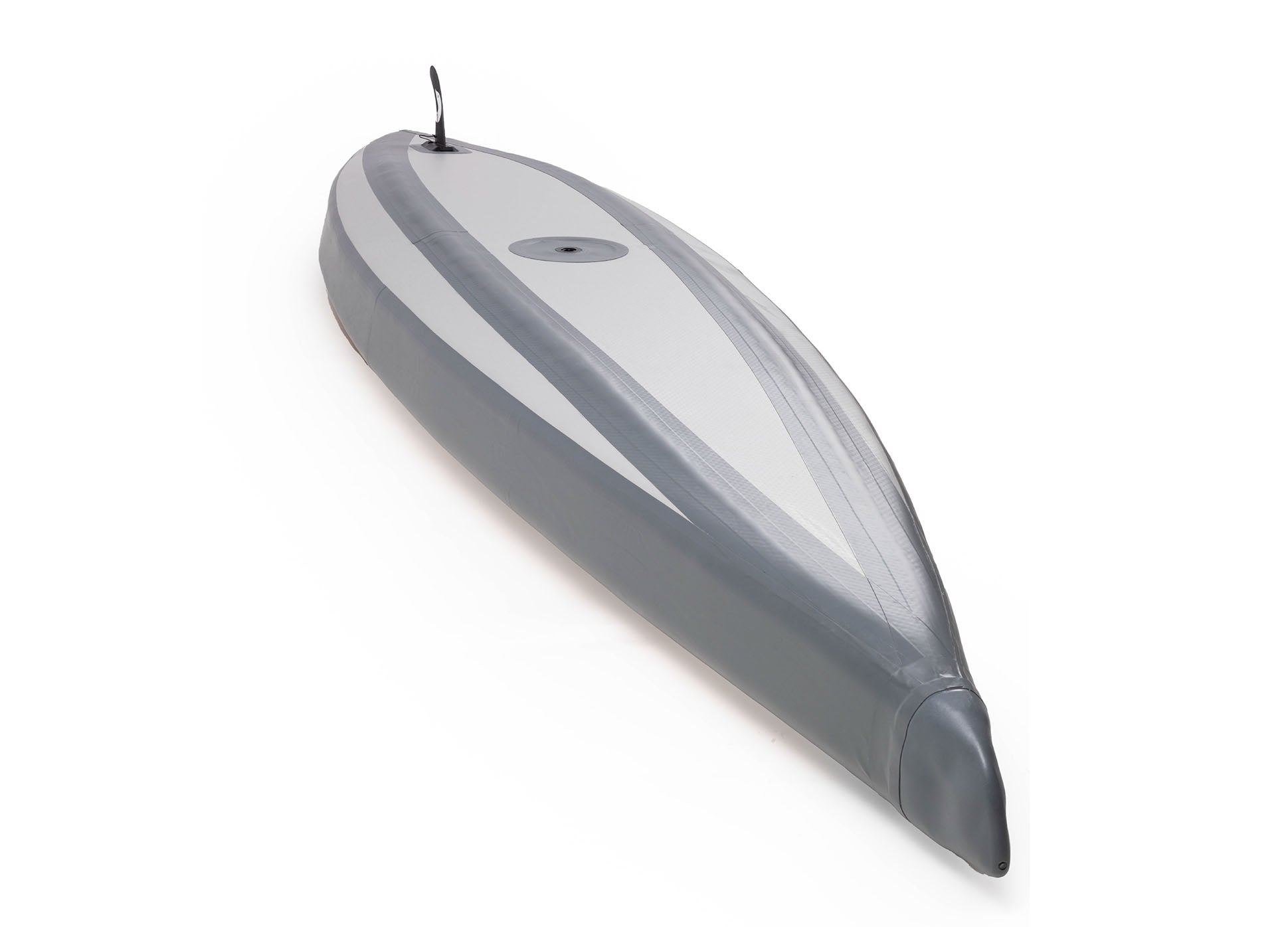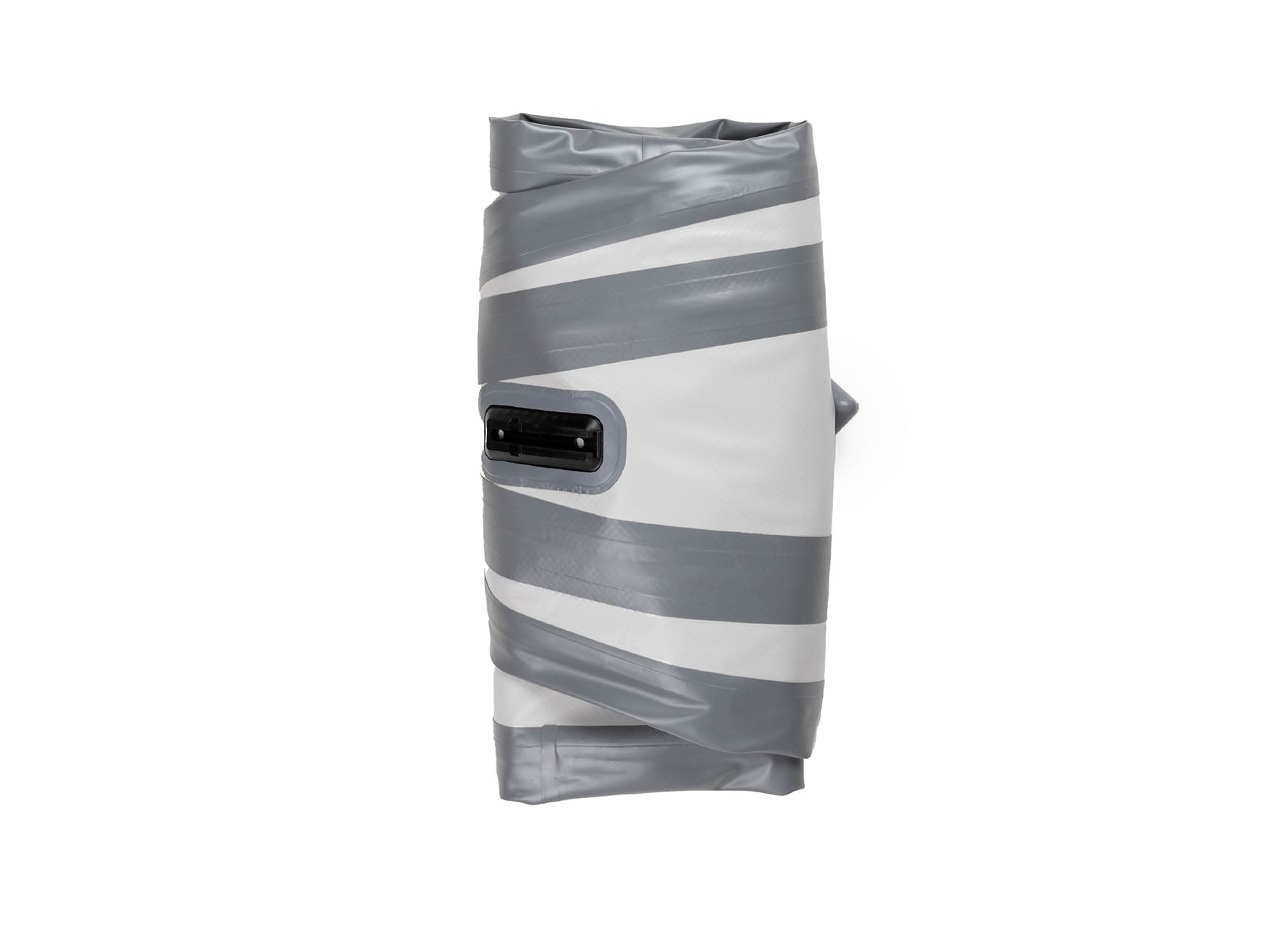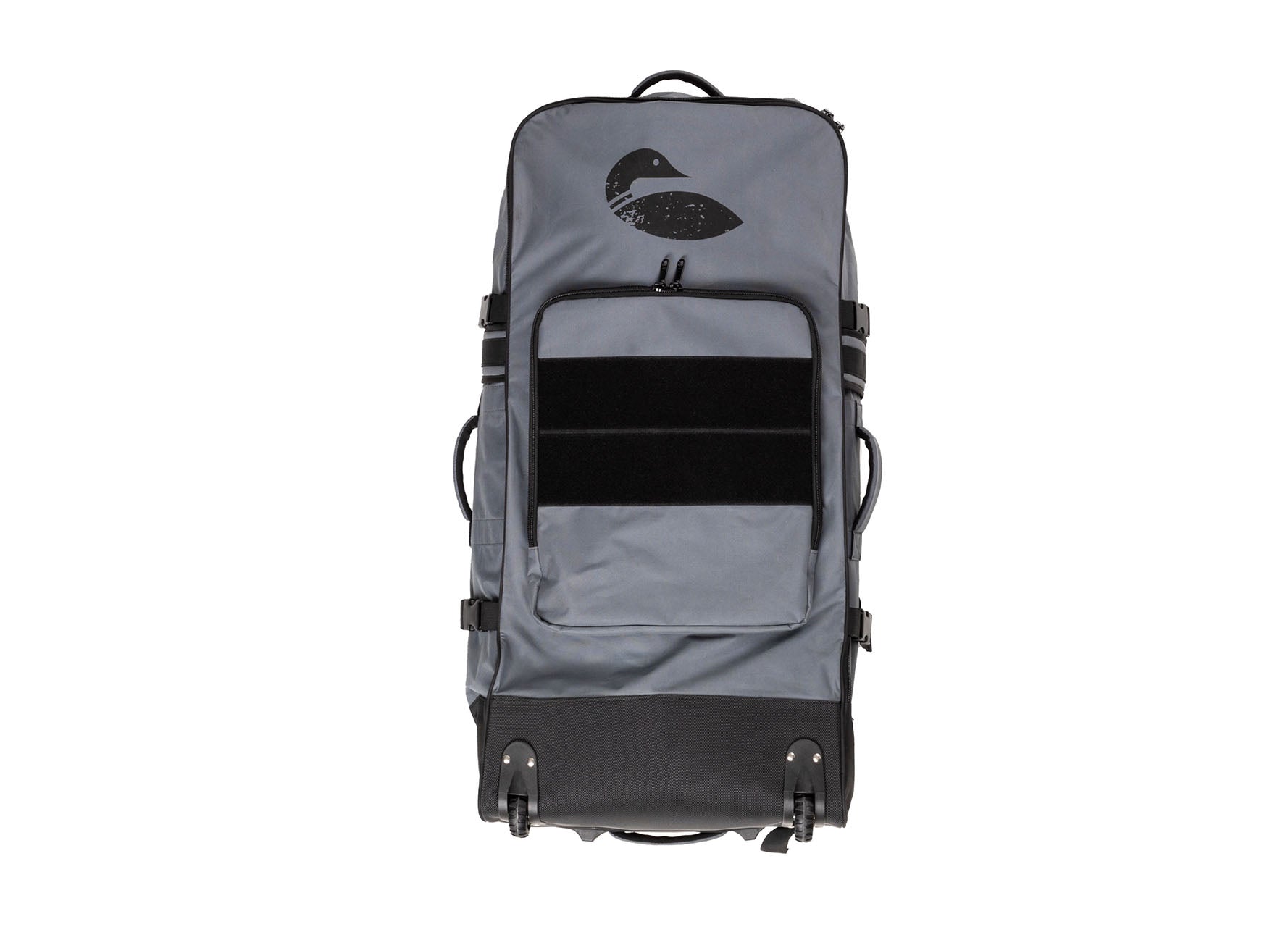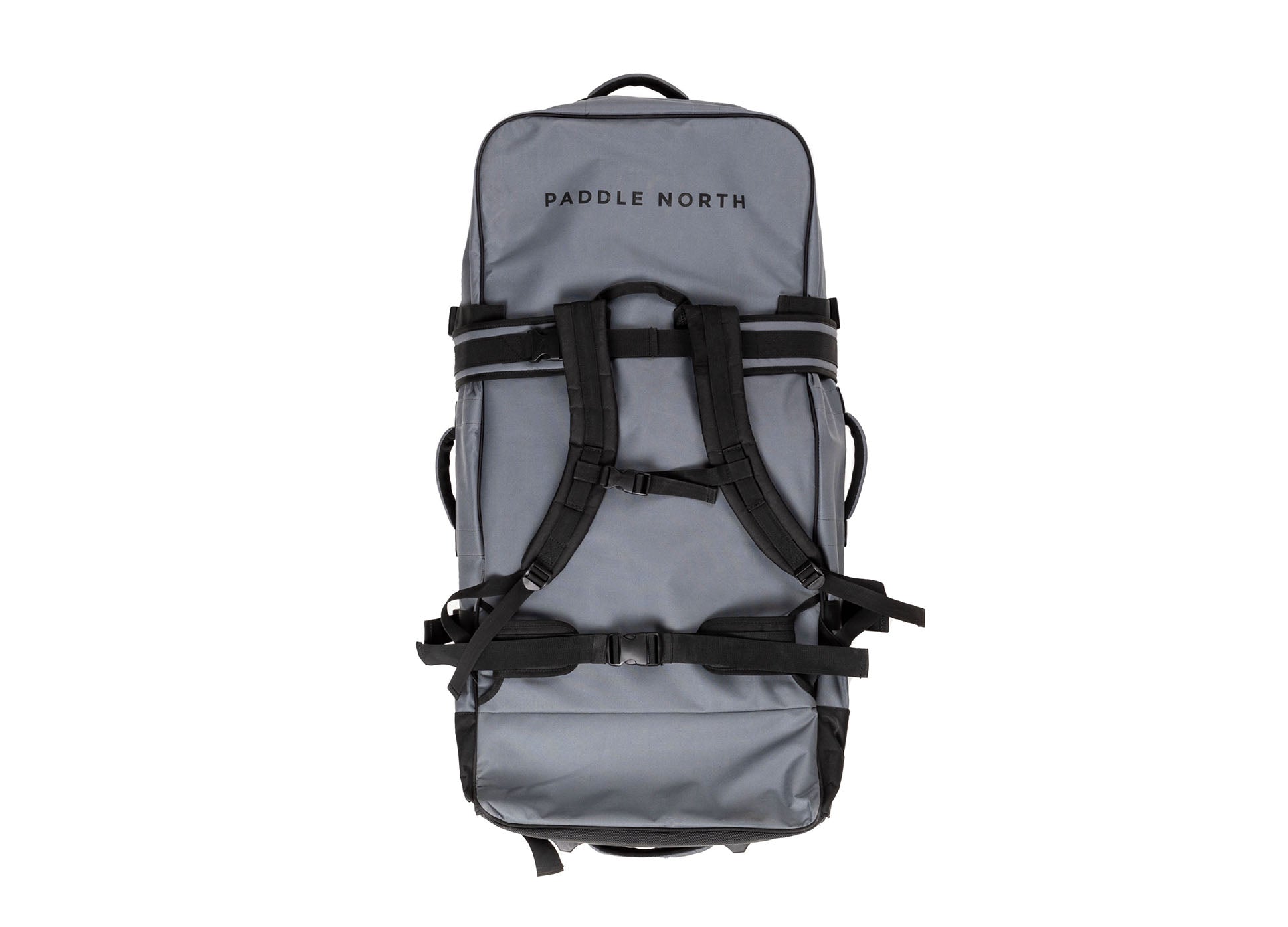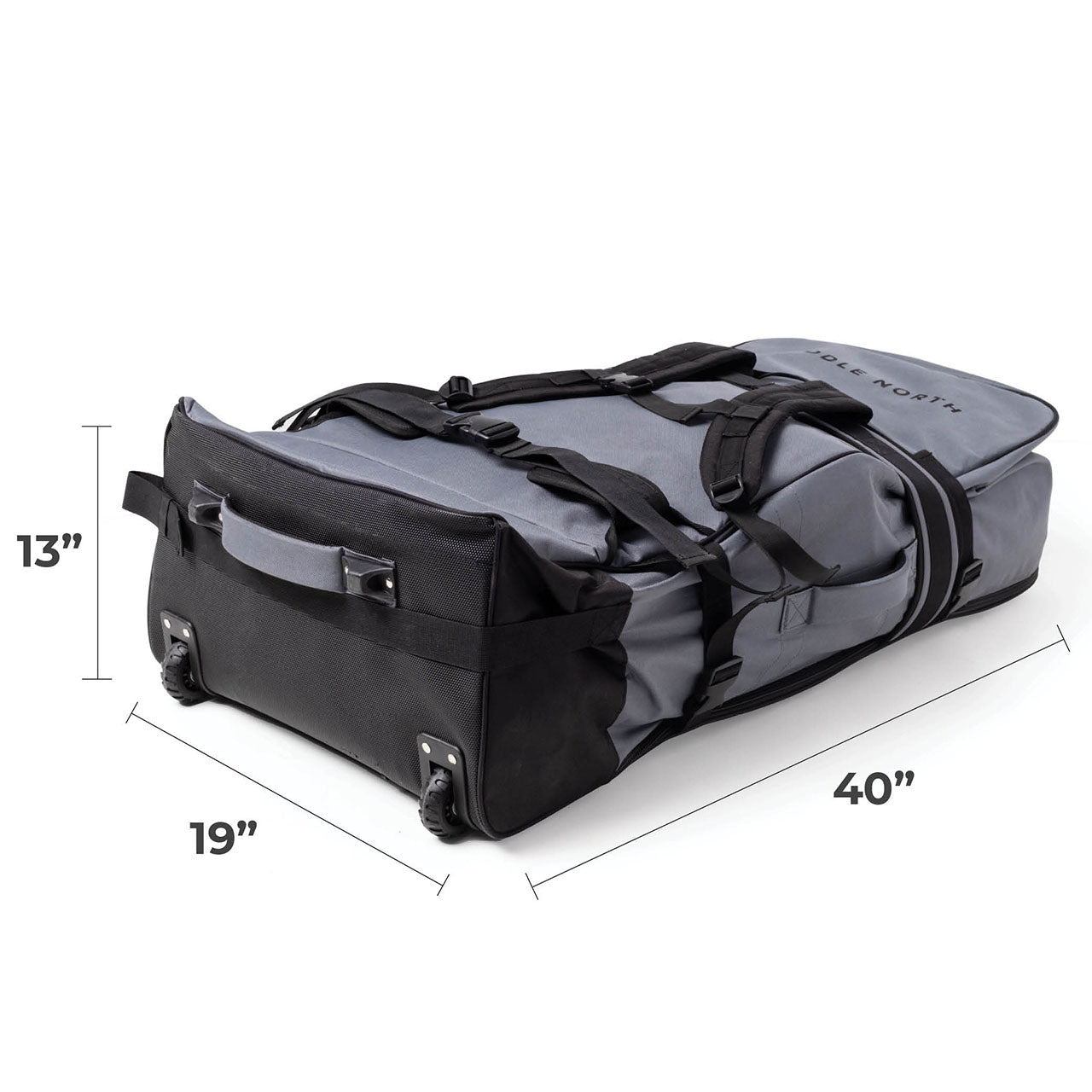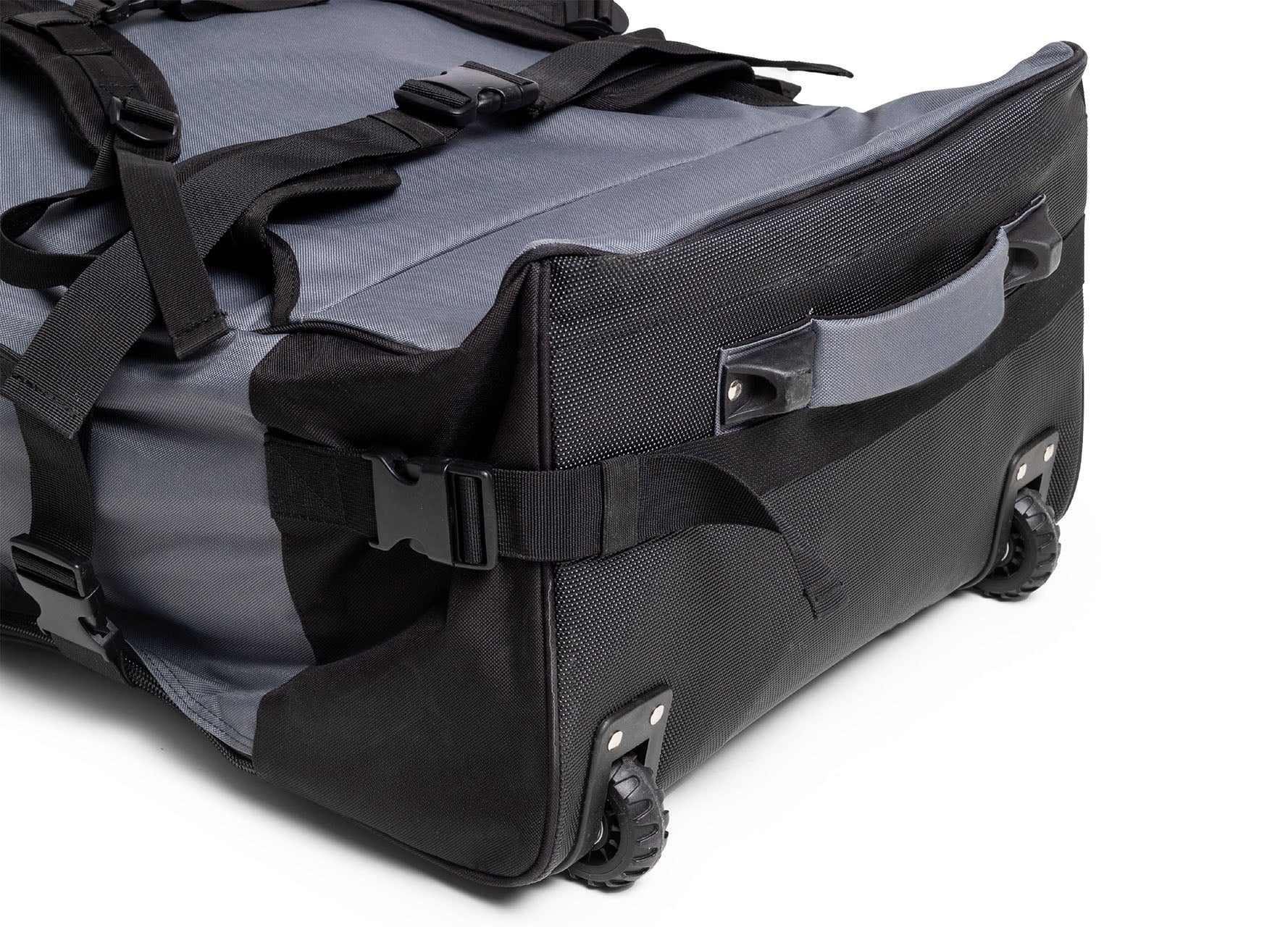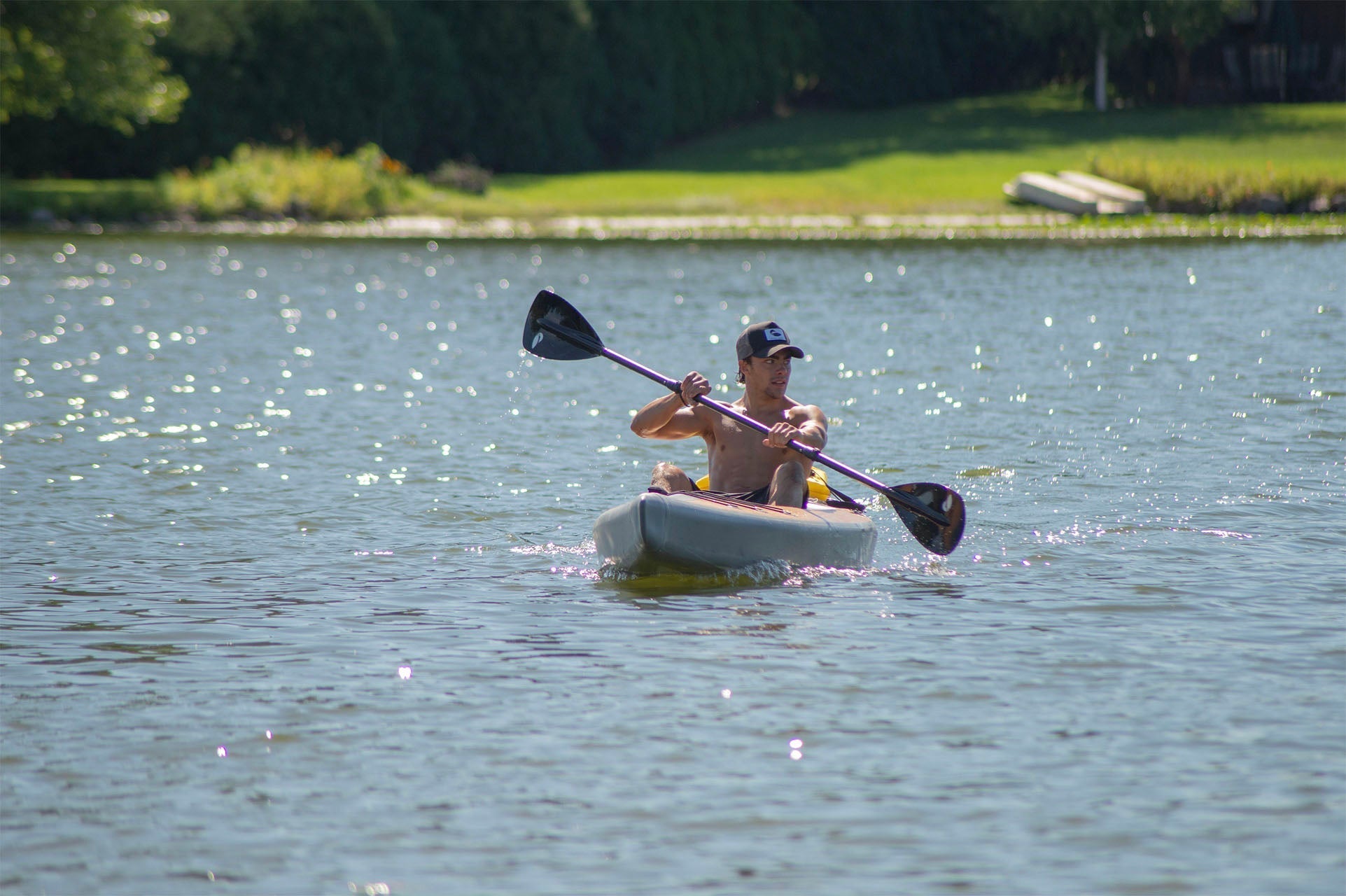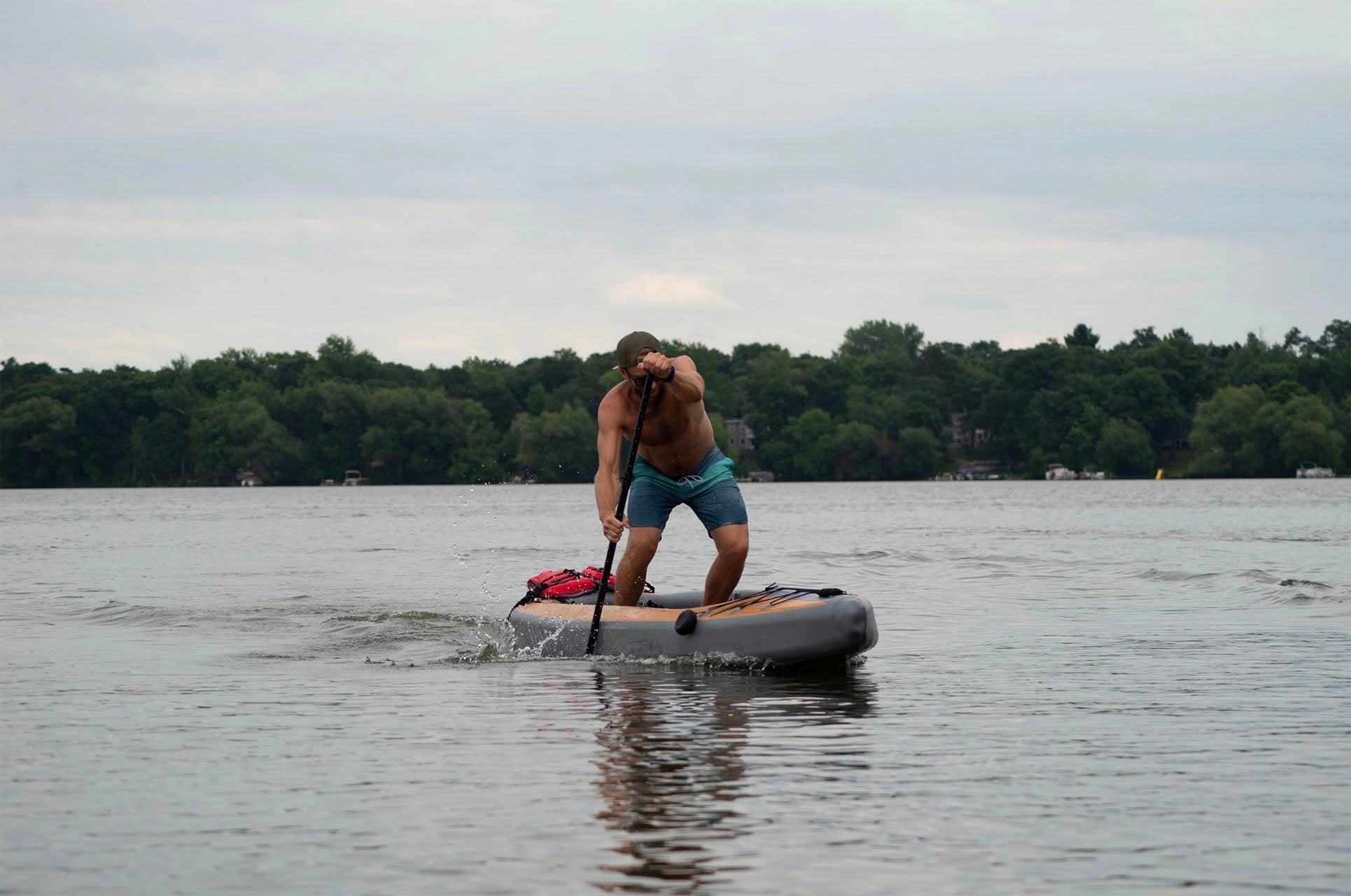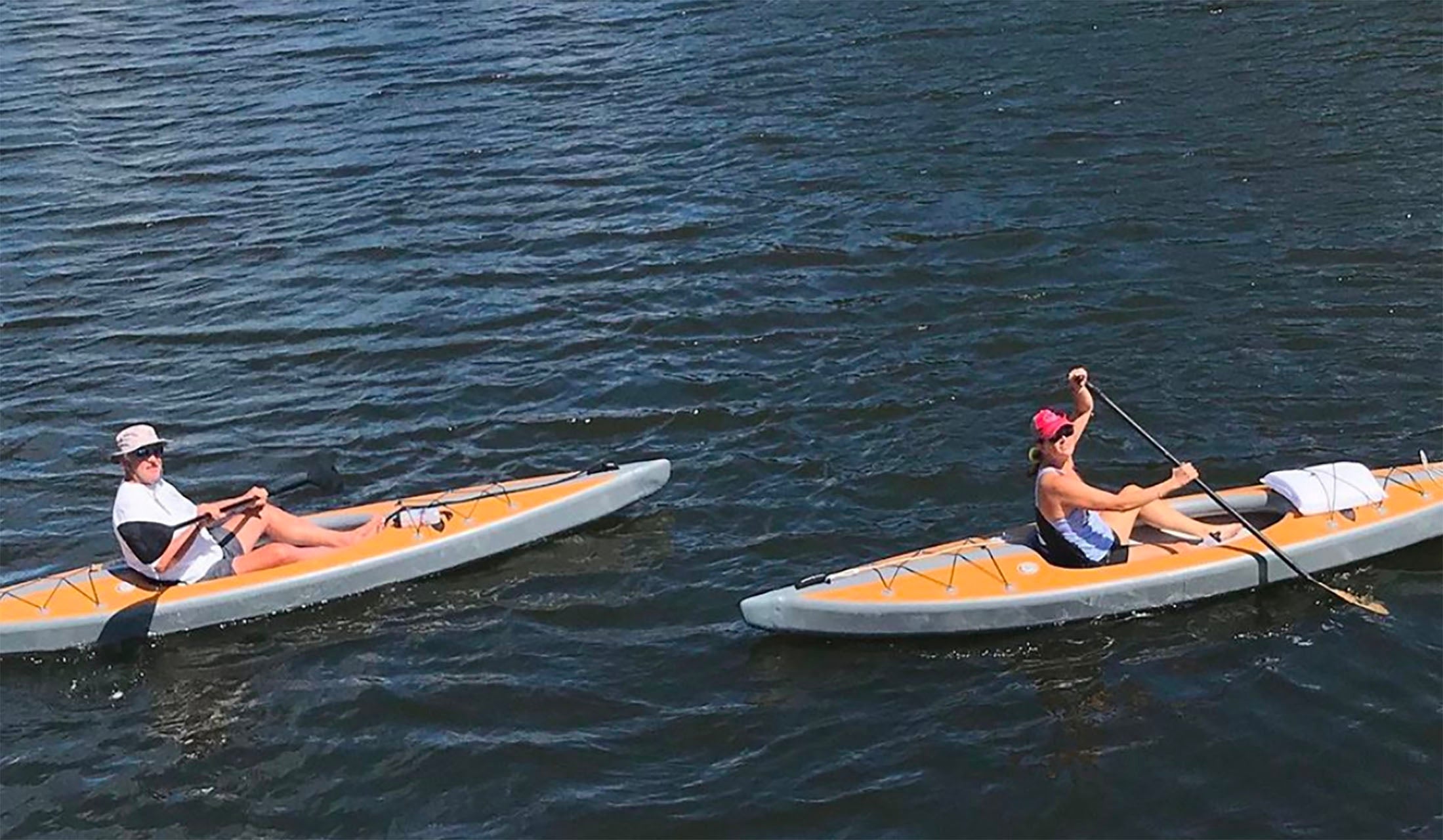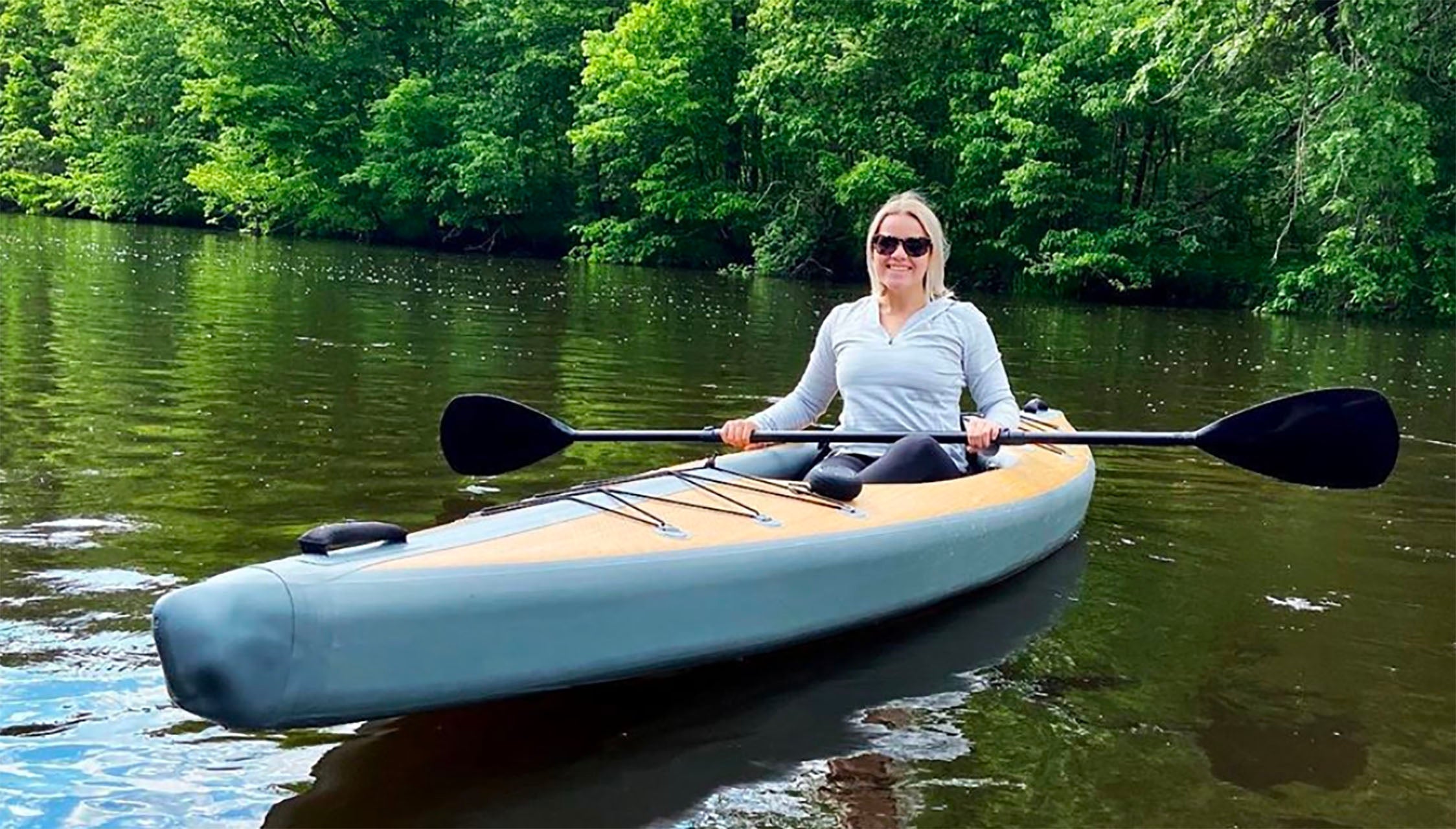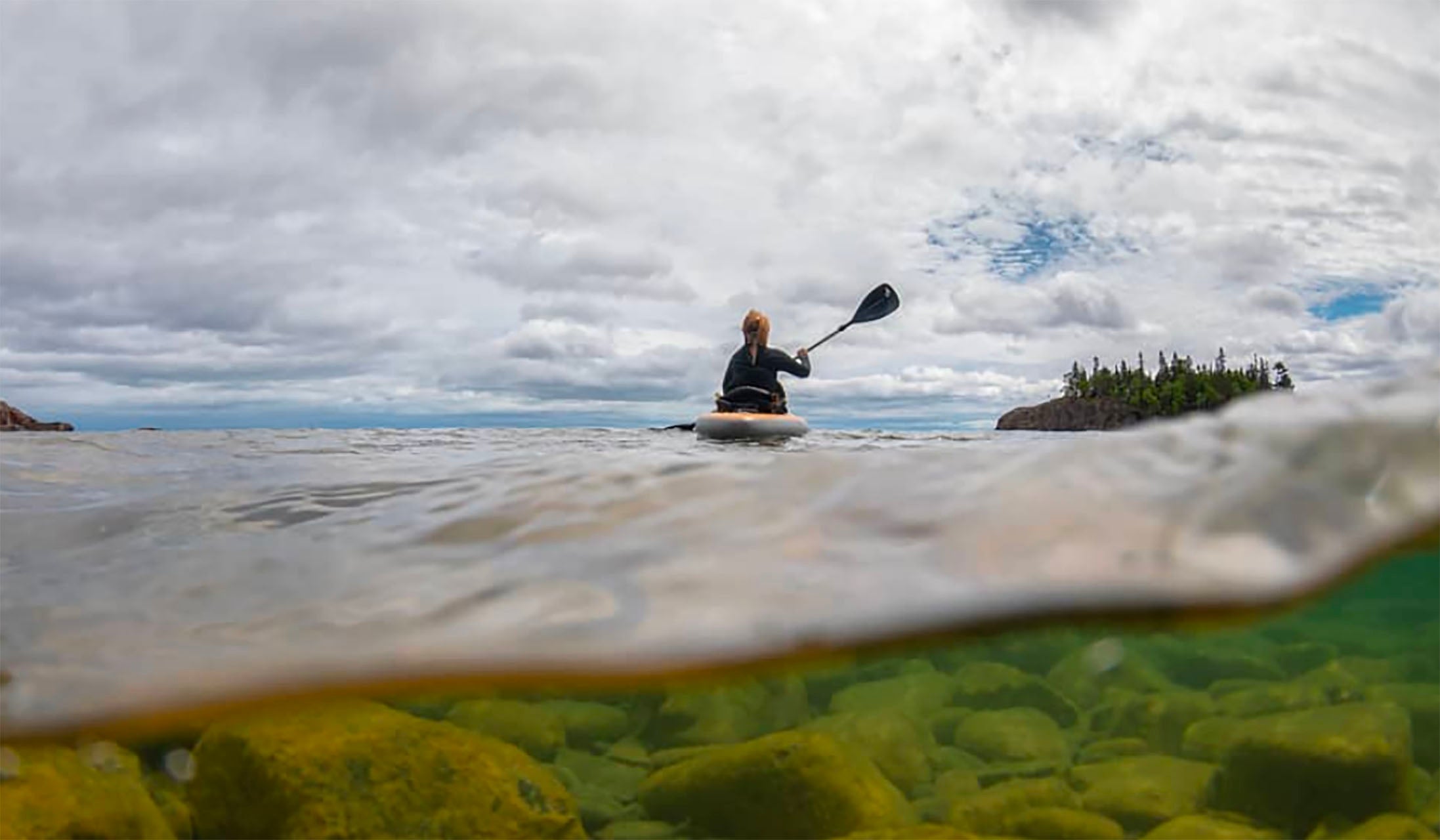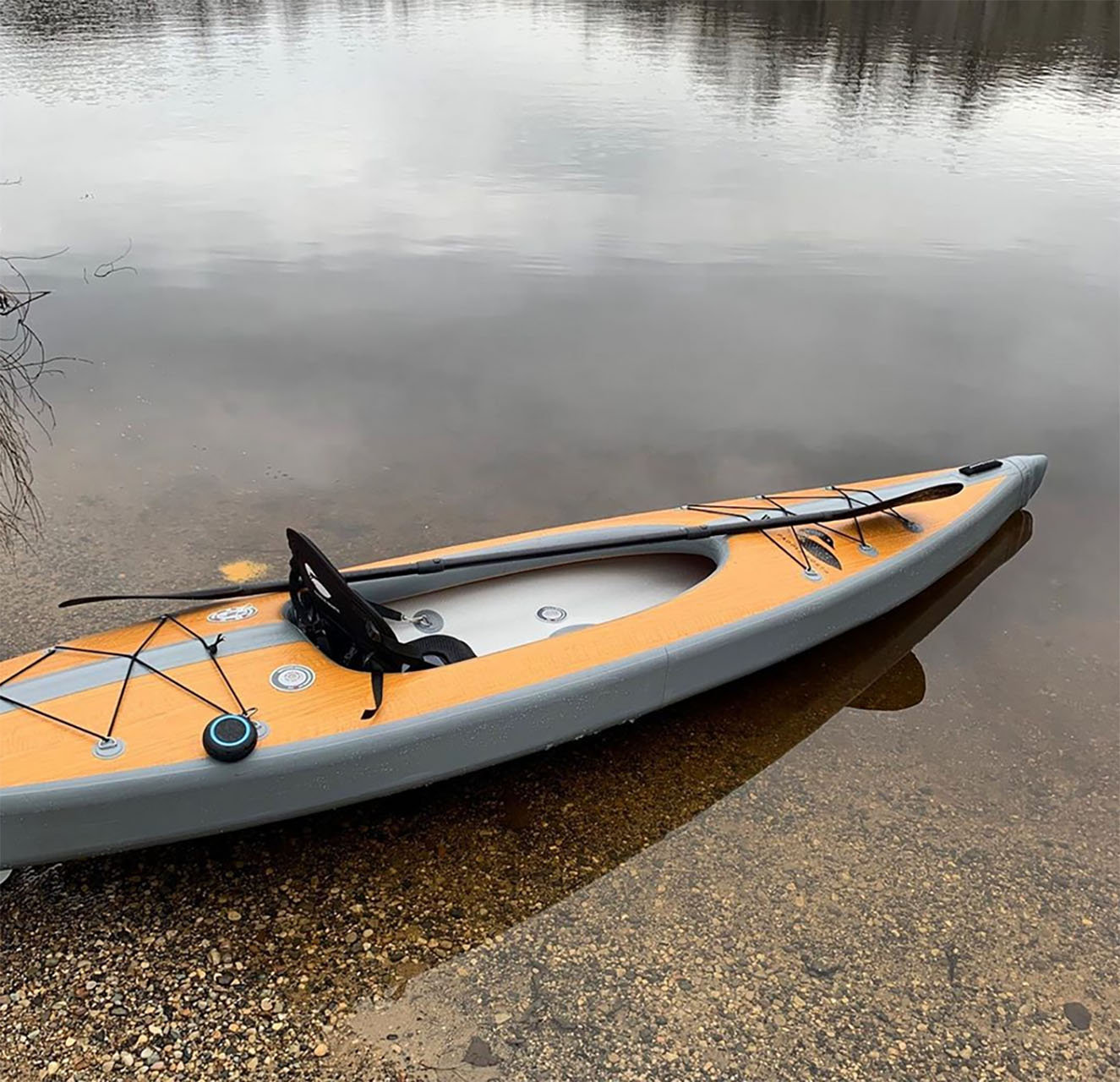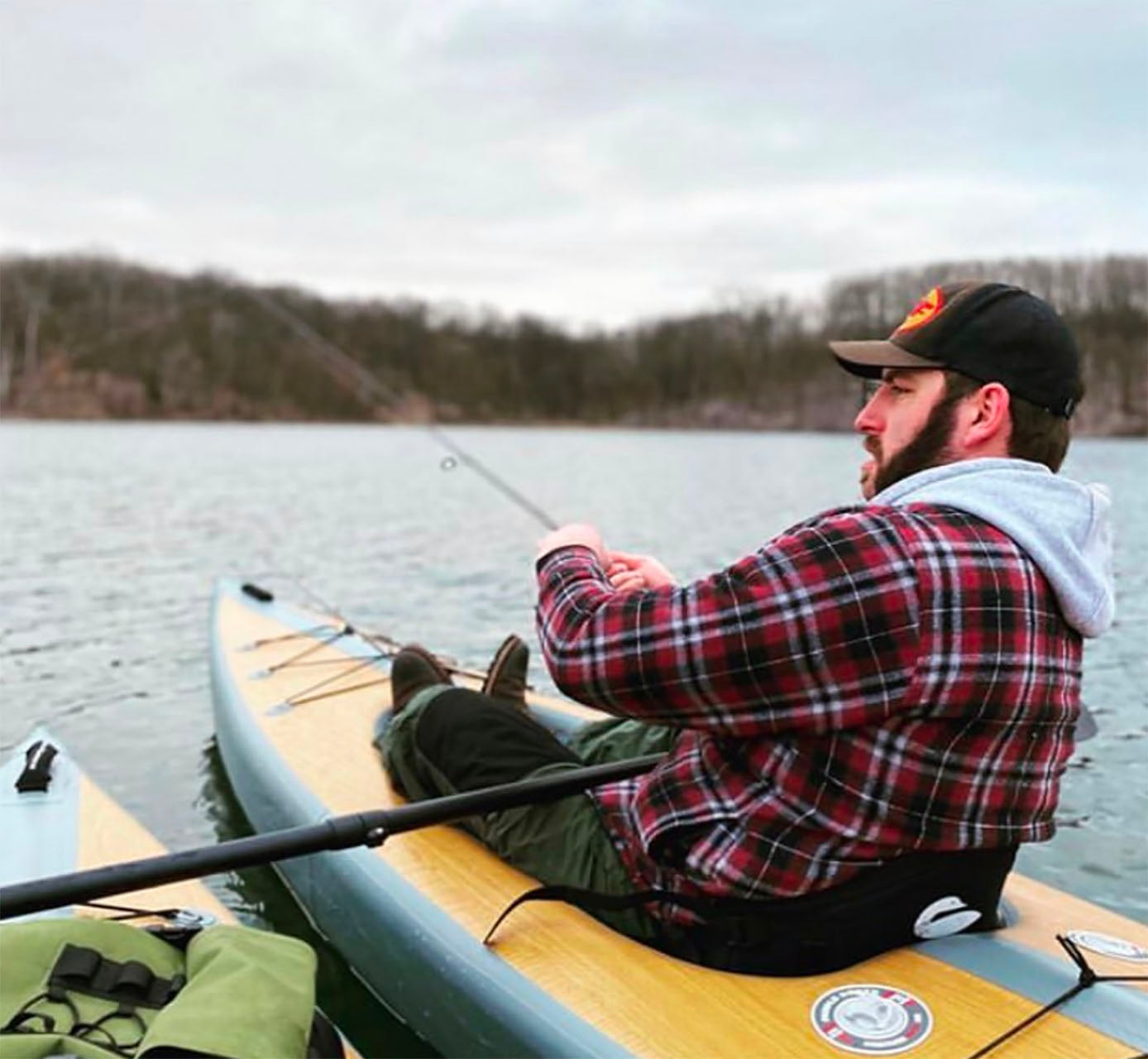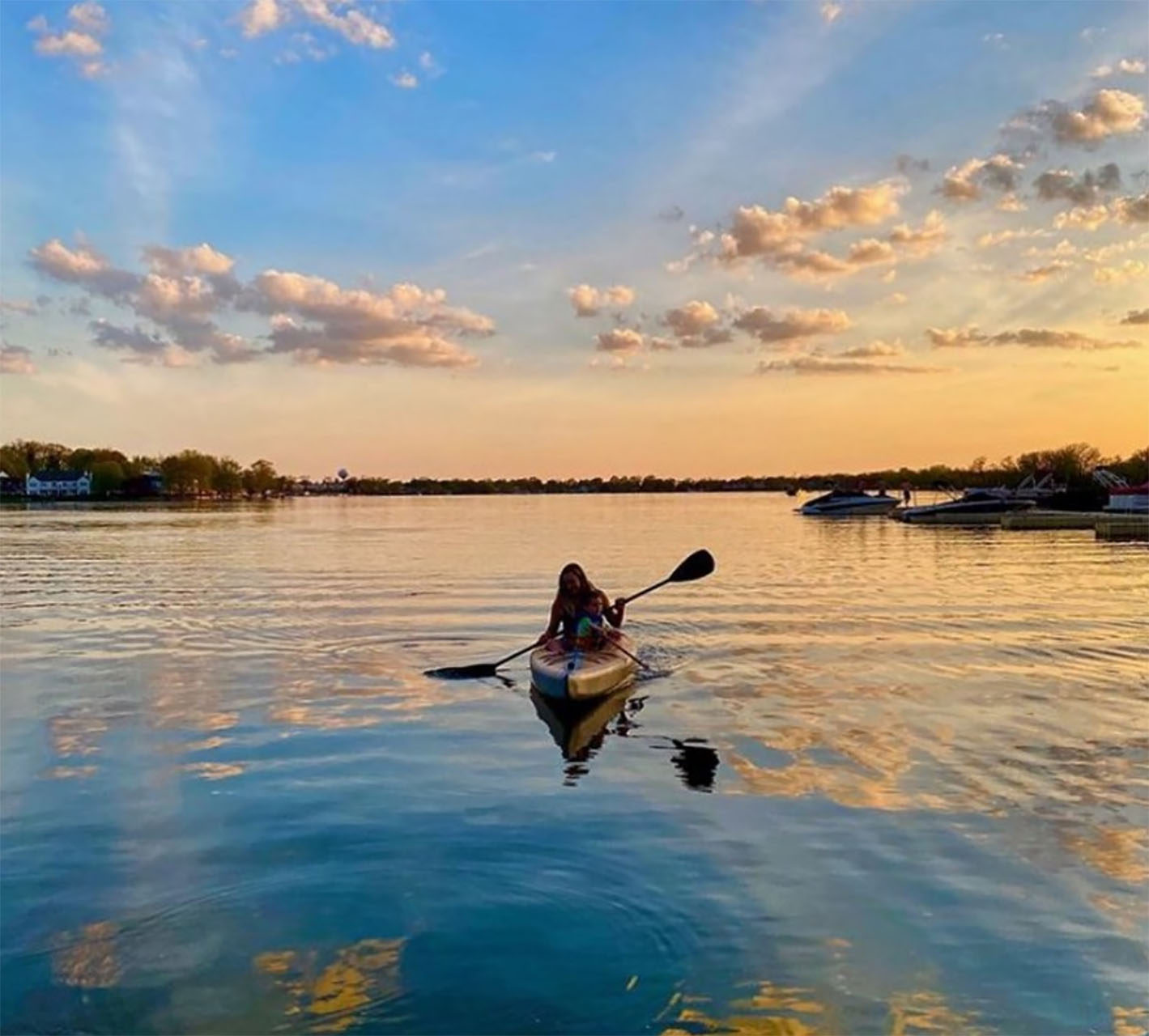 Karve Kayak 2.0
*Limited Quantity Available
The Karve Kayak 2.0

Sit or Stand: You Choose.
The Karve Kayak 2.0 is a true hybrid Kayak/Paddle board. While the 2024 Karve Kayak 3.0 model is a true sit-on-top style kayak, the Karve Kayak 2.0 features an open, sit-in cockpit and an extra 2'1" of length. 

The 12' is a single person paddle craft, supporting up to 350 lbs. Which makes it great for fishing, recreational paddling, exercise, and exploring. Bring a dog or fishing gear and go with its collapsible design and included roller bag.
12' Karve Dimensions: 12' x 33'' x 17'', 32 lbs to carry, 350 lb capacity

Constructed from premium military grade drop stitch PVC, the same proven material that our Portager and Sport Utility Dock are constructed from.
The Karve's dual air chamber design revolves around our four primary paddle principles:
Tracking:  Tracking is the holy grail of paddling and is the primary focus of the Karve. From it's aggressive displacement hull shape to the 12'' removable fin - this kayak tracks extremely straight.
Balance: Well balanced to handle extreme water resistance.
Durability: The kayak is inflatable, but doesn't feel like it. It's extremely rigid and forgiving on the water. Backed by our full 4-year warranty.
Lightweight:  For this size of Kayak, it is extremely light.
Shape: Swede Form, where the kayak is widest behind the cockpit. This form allows for very efficient movement through the water, improving speed and maneuverability. This shape highlights acceleration and tracking. Because of the narrow bow, the Karve Kayak punches through a steep wave, rather than ride over it. The wider than normal width (33''), combined with the buoyancy of the inflation, provides unmatched balance and stabilization.

Package Includes:
x1 Comfort Seat
x1 Detachable Fin
x1 All Terrain Carry Bag
x1 Dual Stage Manual Pump
x 1 Aluminum Kayak Paddle
x1 Karve Kayak