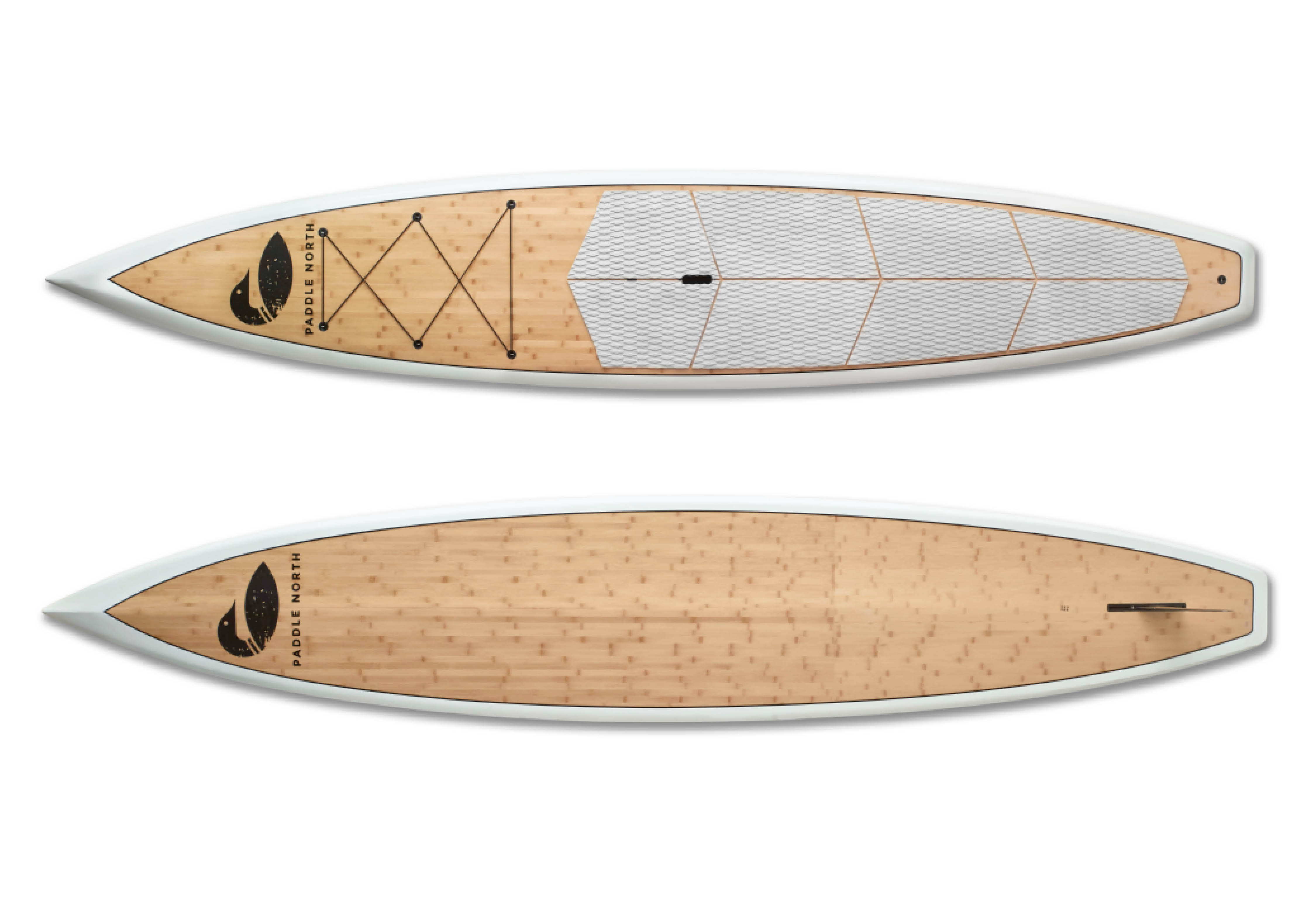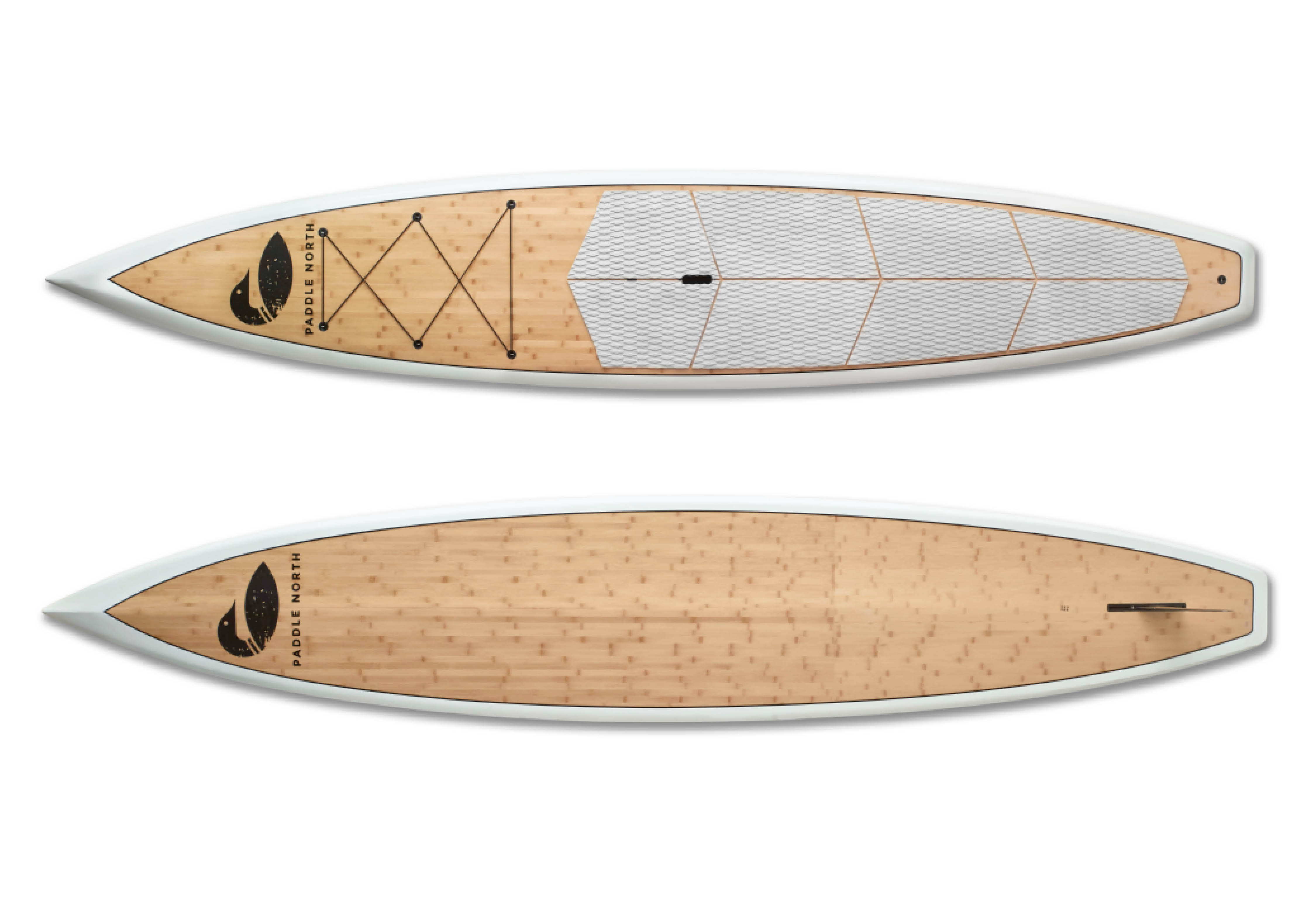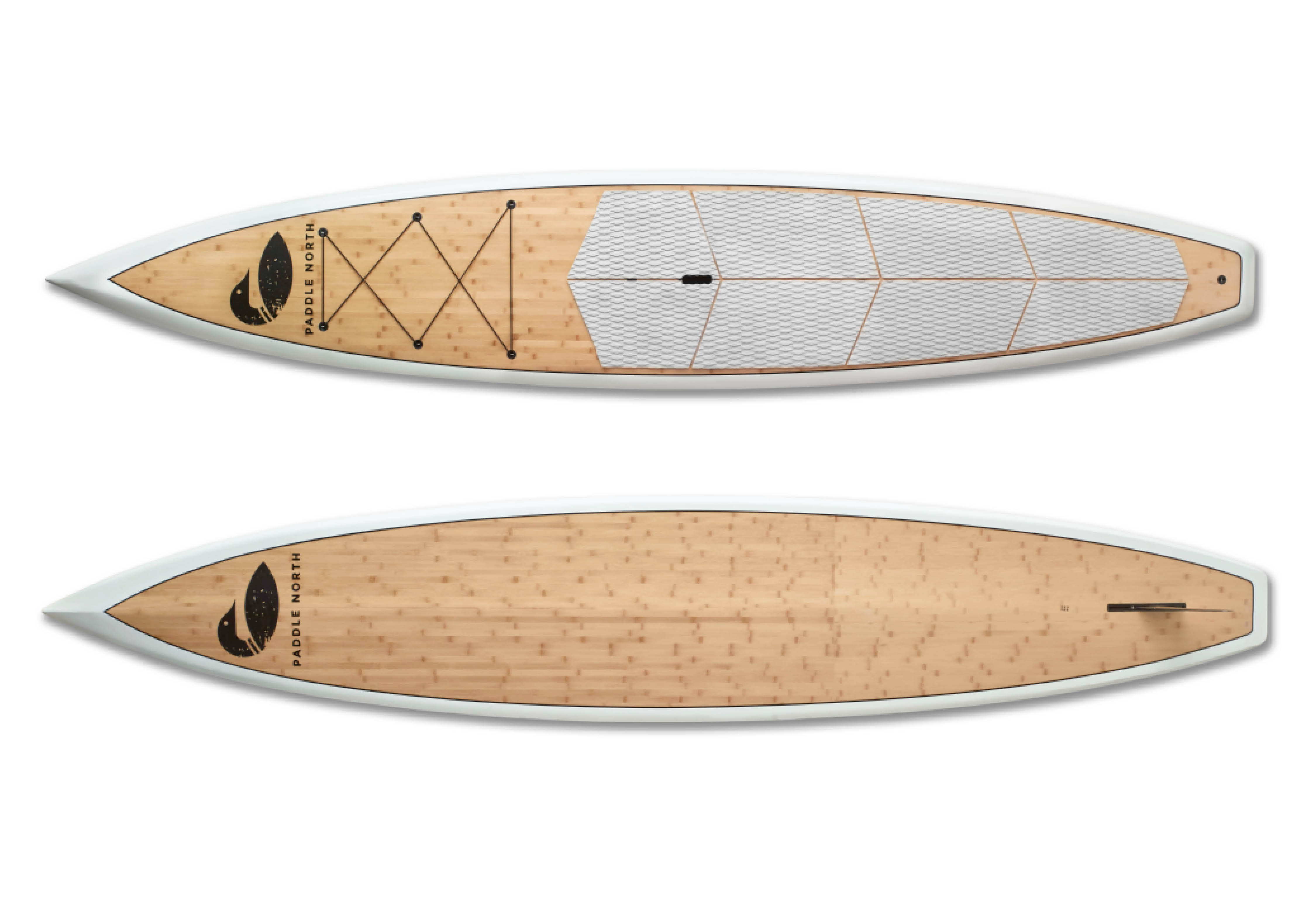 The Norsemen
*This item is available for pickup only

The fastest board in the Paddle North fleet. At 12'6'' long, the Norsemen is our longest bamboo board and also the most narrow. Paddlers will experience greater speed at the sacrifice of stabilization. This board goes fast and is made for paddlers who want to race or paddle very long distances on big bodies of water.
Experience: Advanced
Material: EPS core, Real bamboo with fiberglass finish for extra durability. By using real bamboo, we are able to use less fiberglass which reduces the carry weight significantly compared to other board of similar dimensions.
Increase Strokes Per Side (SPS):
Tracking straight and increasing strokes per side (SPS) is a key performance factor for anyone paddling Lakes and Rivers. Where most boards average 1-4 SPS, the Norsemen with it's water displacement hull naturally tracks very straight. It can achieve 15-25 SPS. This allows paddlers to build up more speed and achieve a much more ryhthmic paddling experience.
The Bamboo Advantage:
Bamboo has the highest strength-to-weight ratio of any natural fiber. This allows for an extremely durable, yet lightweight board construction. Paddle North bamboo board's, made with real bamboo, weigh at least 15% less than boards made only from fiberglass, 25%+ less than wood strip boards and 50%+ less than plastic boards of comparable size. This makes it easy to transport the board on and off vehicles, as well as down to the water.
Dimensions: 12'6'' x 29'' x 5''
Paddle sold separately.