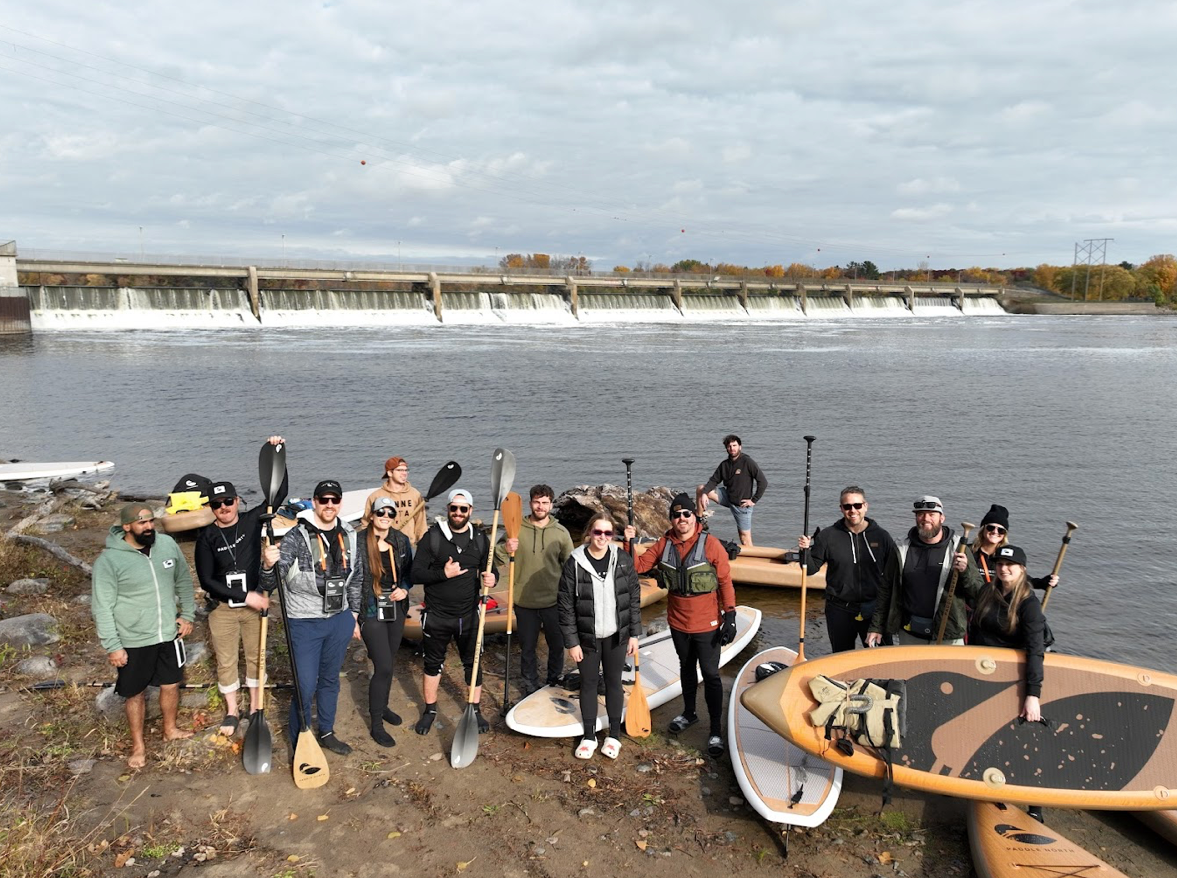 FROM THE LAND OF 10,000 LAKES
NEW BRIGHTON, MINNESOTA
ABOUT PADDLE NORTH
"The brevity of a Minnesota introduction pales in comparison to the length of a Minnesotan goodbye."
We come from a lineage of people who did stuff outside, way back when achieving 10,000 steps wasn't the goal. They ate like royalty using tinfoil over a campfire and then woke to the sound of a tent zipper. 
Today, the pursuit of experiences outside has taken a backseat to easy gratification.
We believe a good life is forged slowly over time, with lots of scrapes and bruises earned along the way. Being active in the wilderness is a non-negotiable part of it. To us, the concept of slowness embodies intentionality, thoughtfulness, and simplicity– all things we build into Paddle North products. Paddle North customers respect quality and expect longevity, because being active outside isn't a trend or fad for them. 
It's no surprise that people rallied around this cause, that our garage became too small and the Paddle North team grew. When passion intertwines with necessity, extraordinary things come to fruition.
PETE MOGCK, CO-FOUNDER PADDLE NORTH & US ARMY VETERAN
"Humanity needs more people with blistered hands and a healthy dose of fresh air."
GETTING PEOPLE OUTSIDE, IT'S WHAT WE DO
OVER 500,000 PEOPLE ON PADDLE NORTH PRODUCTS
Verified BUYER
Tani R.
Could not have asked for a better paddle board shopping experience
VERIFIED BUYER
Jennifer T.
Easy to use and tons of fun being on the water. The stability and ease in the water is incredible.
VERIFIED BUYER
Sheila W.
It's so big and sturdy. The dogs run down to the dock and hop on every time.
VERIFIED BUYER
Holly C.
Their customer service is excellent, thank you so much, I am very happy
MATT FRAKES, CO-FOUNDER, PADDLE NORTH, UMD GRADUATE
"We're building a brand, a sustainable company, with the goal of it outliving us. That only happens by taking care of customers at an unprecedented level."