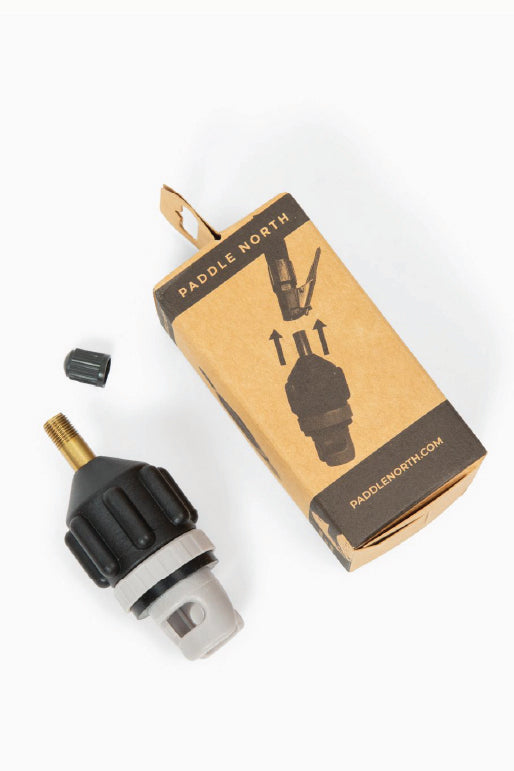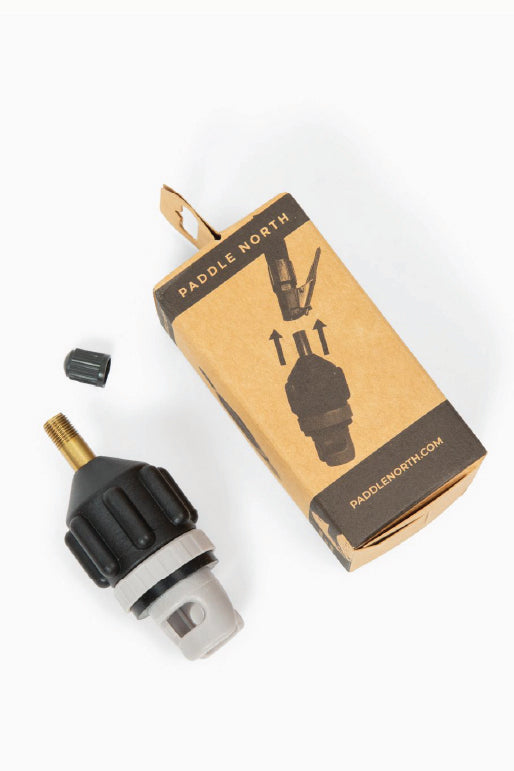 Halkey Roberts Schrader Valve Adapter
Let the machines do the work. This valve adapter is equipped with a Schrader valve, which connects to most standard car or bike tire air compressors. It then connects to the Halkey Roberts valve found on all Paddle North inflatable products.

If your air compressor is not equipped with an automatic shut-off mechanism, it is important to watch the psi gauge on the compressor and turn off when preferred psi is achieved. Most inflatable SUPs have a target PSI of 8-18 PSI. Paddle North products have a built in pressure regulator that will go off if you ever exceed 18 PSI.