SUP on Mississippi, Minneapolis MN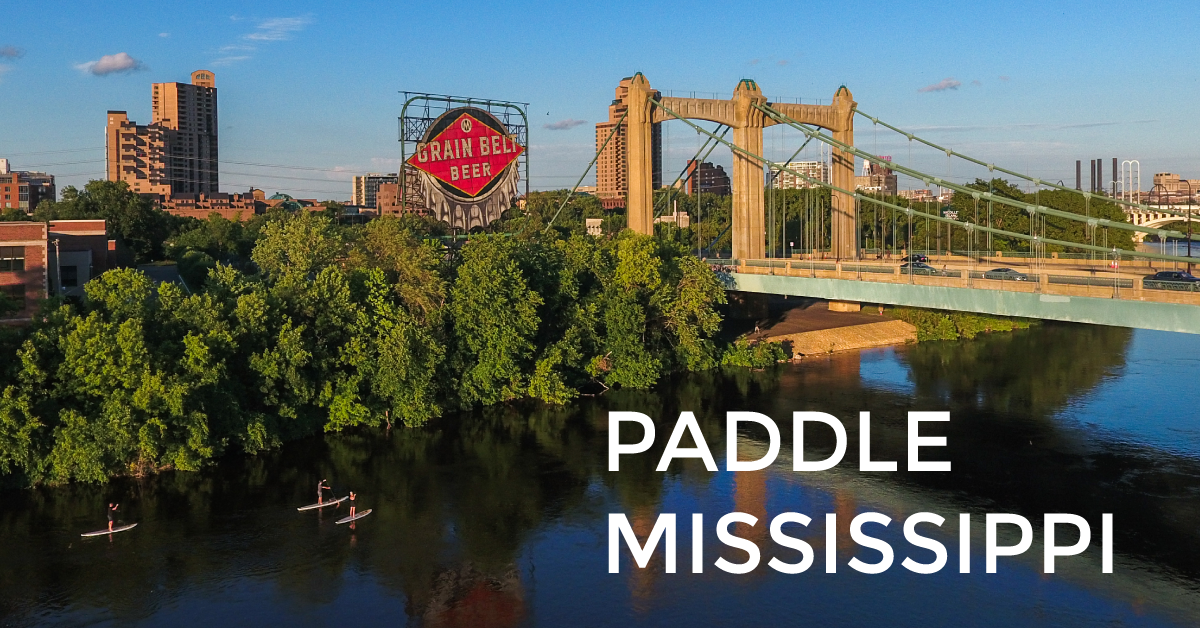 The facts: the third longest river in North America, with a length of 2,350 miles from start to end. Starting in Lake Itasca and flowing through the center of the United States to the Gulf of Mexico.
Getting in the water: Paddling a river can be intimidating, the current is a major factor when doing SUP on a river. Paddling up river is a real option, if the current is manageable or mild. On this trip, paddling up stream would have been like treadmill paddling. You can paddle your heart out, but wouldn't move at all. 
So with the current in mind, we planned out the route and dropped one car at our ending destination (Off Henepin by the grainbelt sign).  
We then drove up just North of the city and dropped in. The river has many inlets with stairs leading down to the water, I suggest finding one of those for ease of water access.  Sarah was the first to drop her board in the water and got a solid 50 yards away before Dan and I were moving. So if you want to stick together as a group, plan for the current!! There are many side streams that funnel into the river that offer a nice break from the fast moving water. We met back up with Sarah at the first river break, and found this really cool tunnel. It was pitch black and kind of spooky, but we paddled in about 25-30 yards and then turned back. I wish we had our headlamps to go even further.
We got back on the main river right before sunset and saw some amazing views of Minneapolis. 
Stand with us:
At Paddle North, we offer free demos of our entire fleet -- on any lake in the Twin Cities! If you want to try out a paddle board on the Mississippi, or a lake near you, give us a call 612-978-5992 or email at peter@paddlenorth.com.