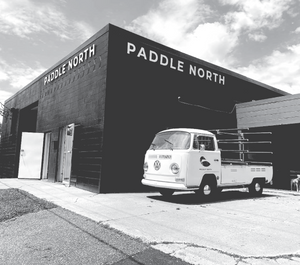 We keep things simple.
We founded Paddle North with many of the life lessons and principles learned from our grandparents. Things like: work hard, pursue purpose, treat people right, and spend time outside.
Each day, we're anchored by these four pillars. We spend most of our time developing products that help others enjoy creation.
We believe gear should work.
The Team
The most talented, dedicated group in the entire paddle sports industry.
Dan
Head of both Sales & Customer service teams. Dan has been with us since Day 1 and carrys the team on his back.
Cory
Cory has done it all, from operations to sales and now manages all of the physical retail stores at Paddle North.
Brennan
Brennan's EQ is off the charts. He gets people. He leads all digital marketing initiatives at Paddle North.
Isaac
Isaac is Paddle North Michigan. He's responsible for PN stores and customers in Michigan.
Zach
The much needed type A in a company of type B's. Zach brings organization by leading our operations team.
Will
Wills passion for helping people is clear and hes taken care of Paddle North customers for years.
Lindsey
The Queen of the follow up. She always does what she says shes going to do and is an integral part of our customer success team.
Andy
Andy is a blend of Thor and Tarzan, supporting customers with sales and customer service. Andy works at Paddle North retail stores and sales events.
Peru
The most avid outdoorsman at Paddle North. Peru keeps the wheels on Paddle North, supporting operations and production.
Molly
The newest member to the customer service team, Molly is full of joy with a passion for helping customers.
Luke
New to the operations squad, he's bringing organization and continuous improvement to operational processes.
Chris
Chris is our "whatever you need guy" that sells at retail stores with a laid back, but relatable personality.
Matt
Owner of Paddle North
Responsible for operations, accounting and anything technical.
Pete
Owner of Paddle North
Responsible for sales, marketing, sourcing, and product development.