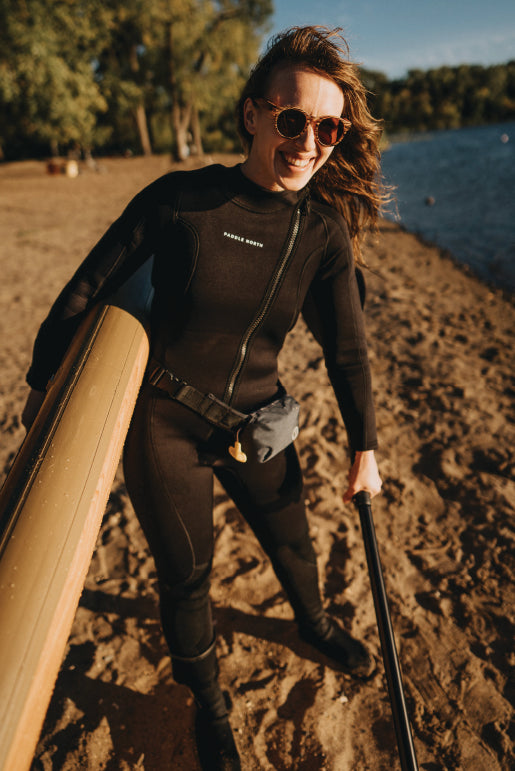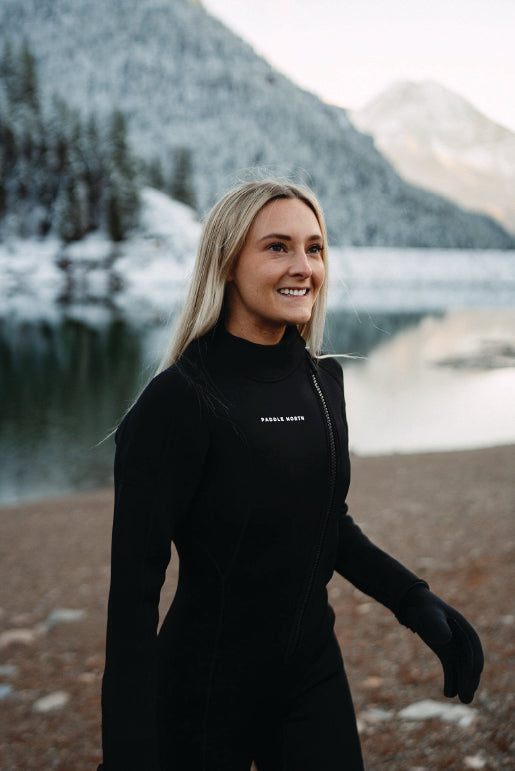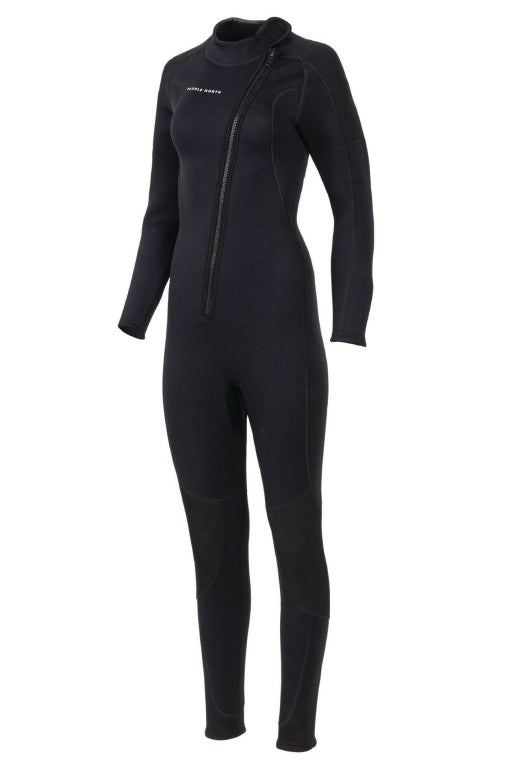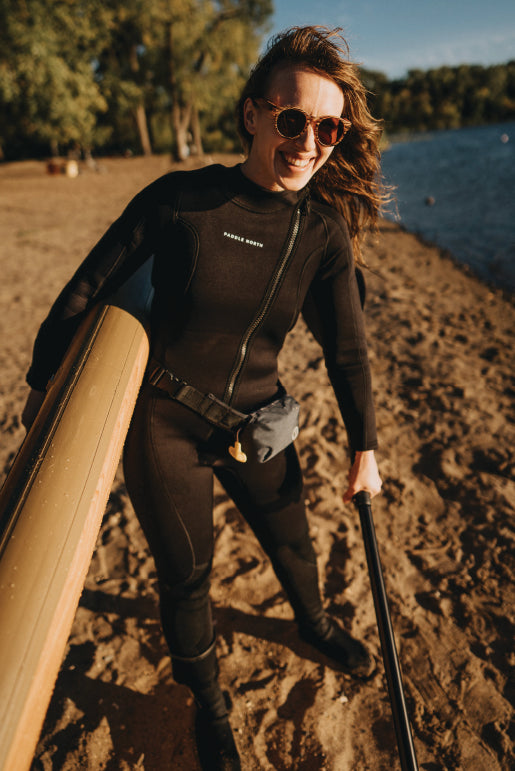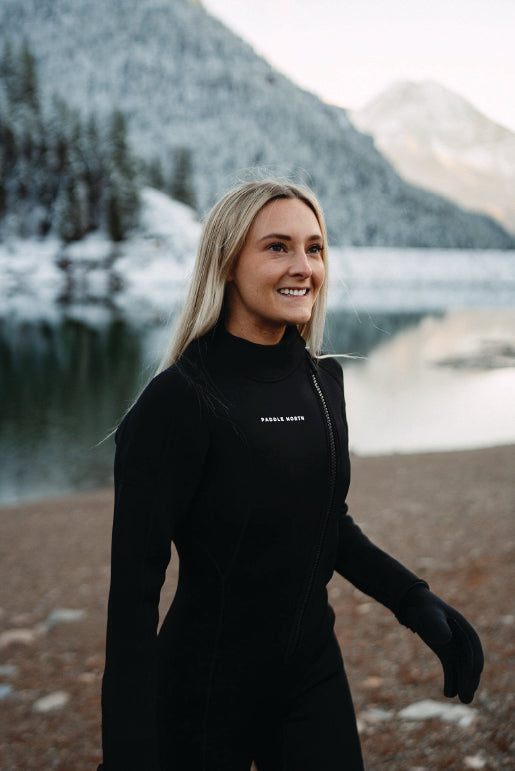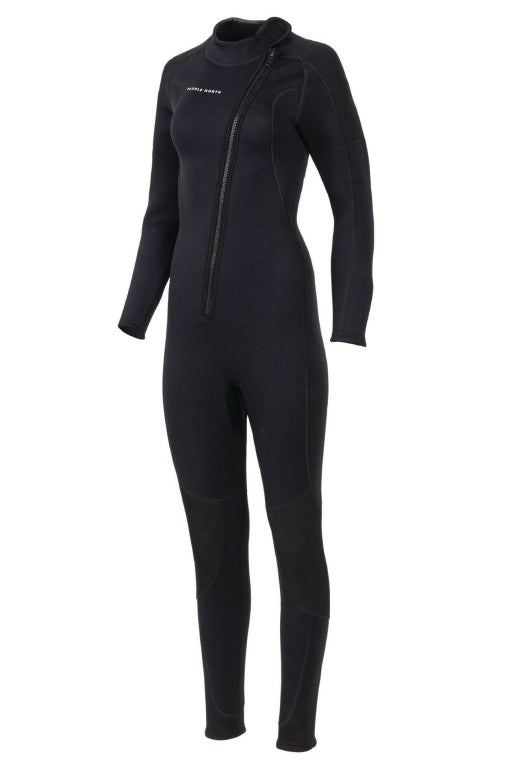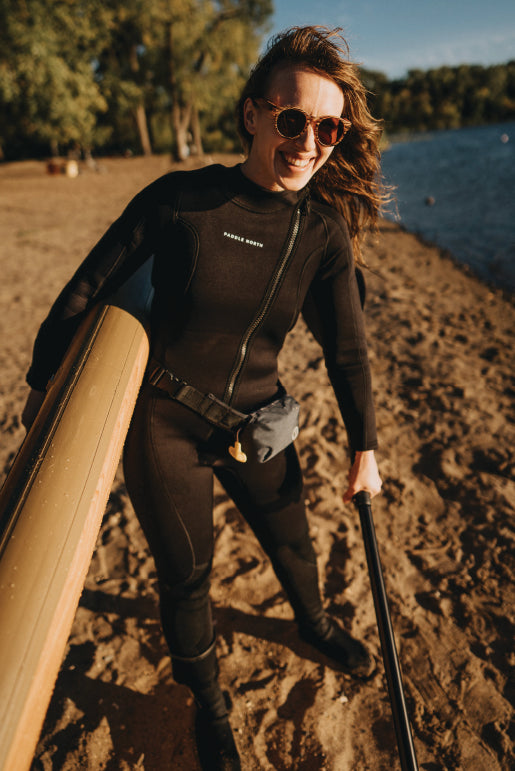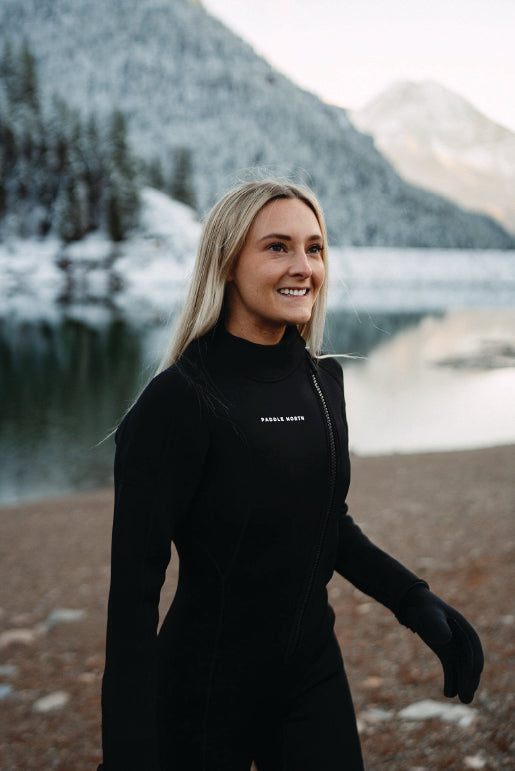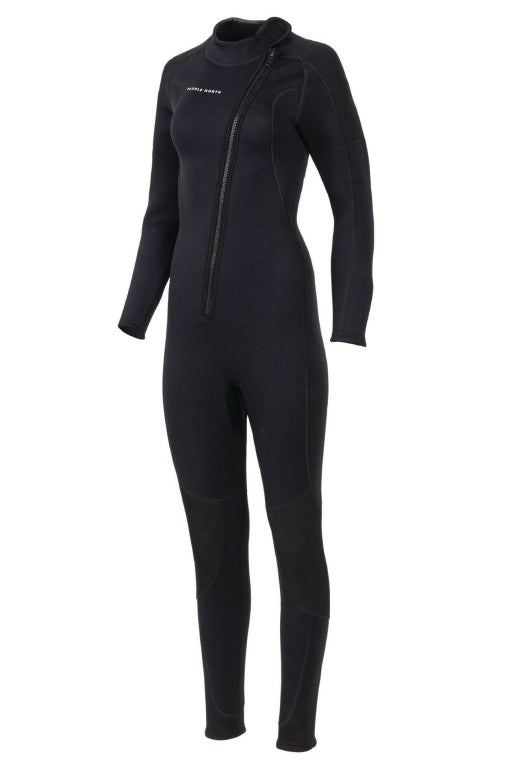 Superior Wetsuit - Women's
The Superior Wetsuit by Paddle North is constructed of 3mm neoprene. This wetsuit provides thermal protection in cold conditions, with enough stretch and flex for paddling or swimming.
Details: 
- 90% Neoprene and 10% Nylon
- 3mm thickness
- Thermal protection for 50℉ - 68℉ water temperatures
- Features front zipper +  ankle and wrist zippers, making putting on / taking off easier

*cap, gloves, and socks sold separately
This wetsuit is designed to fit tight, as you want to minimize the amount of water that infiltrates the suit to ensure your body doesn't lose too much heat. The correct fit should feel a bit constricted, while still allowing normal breathing.