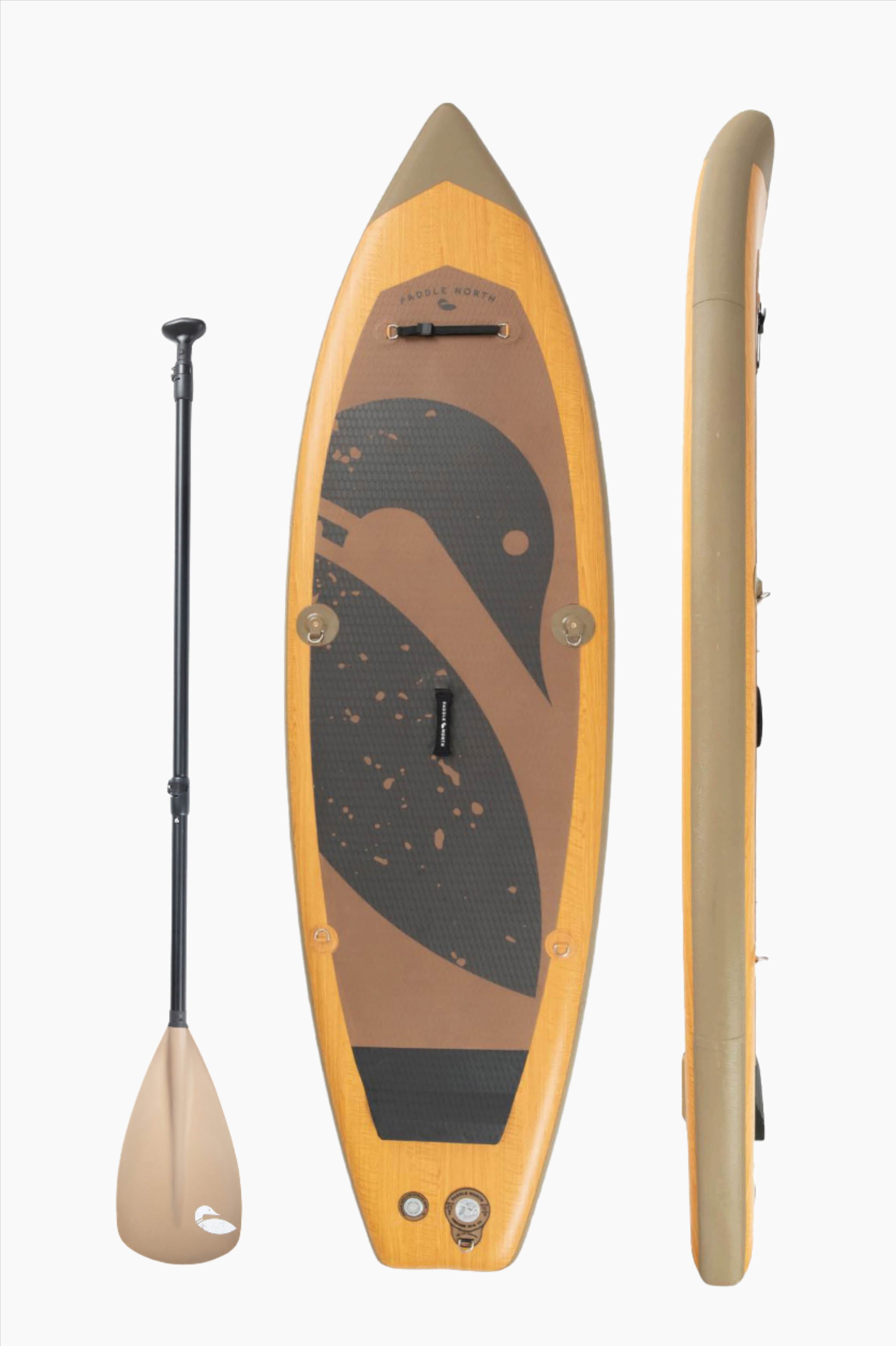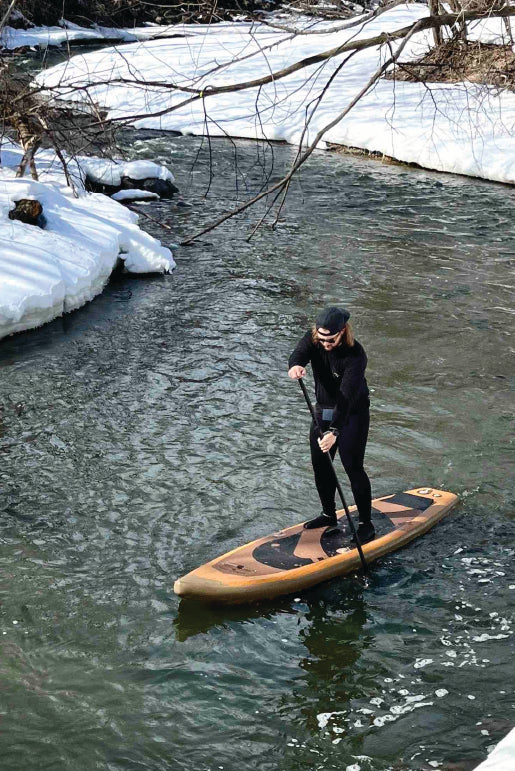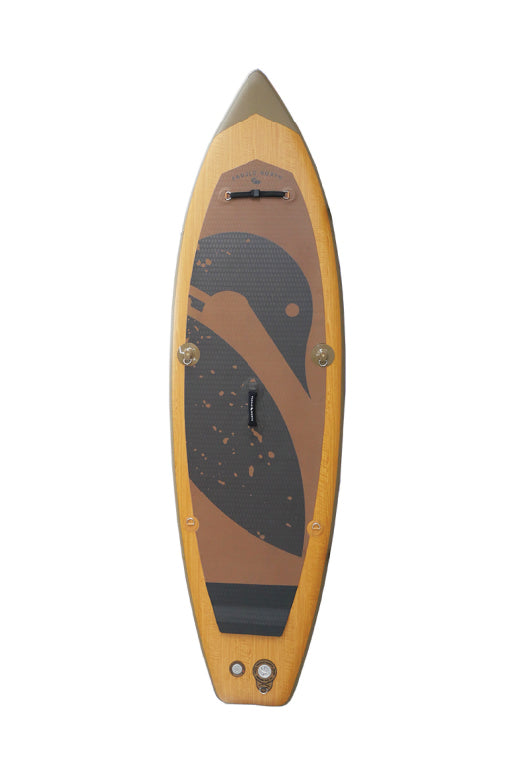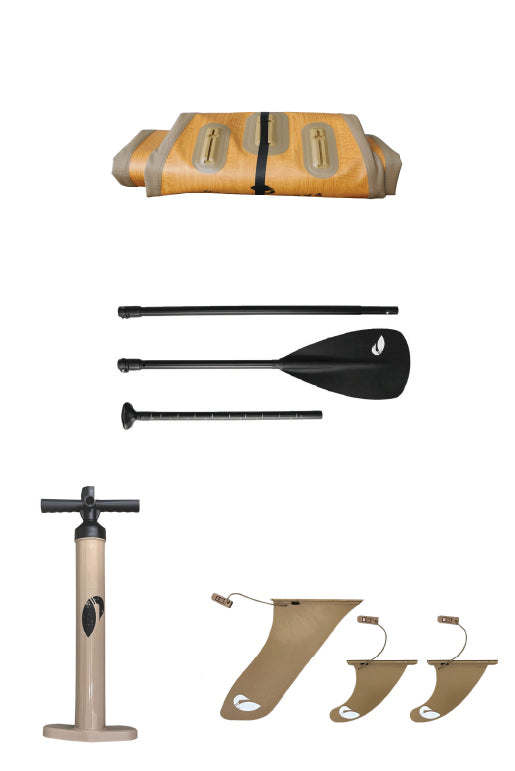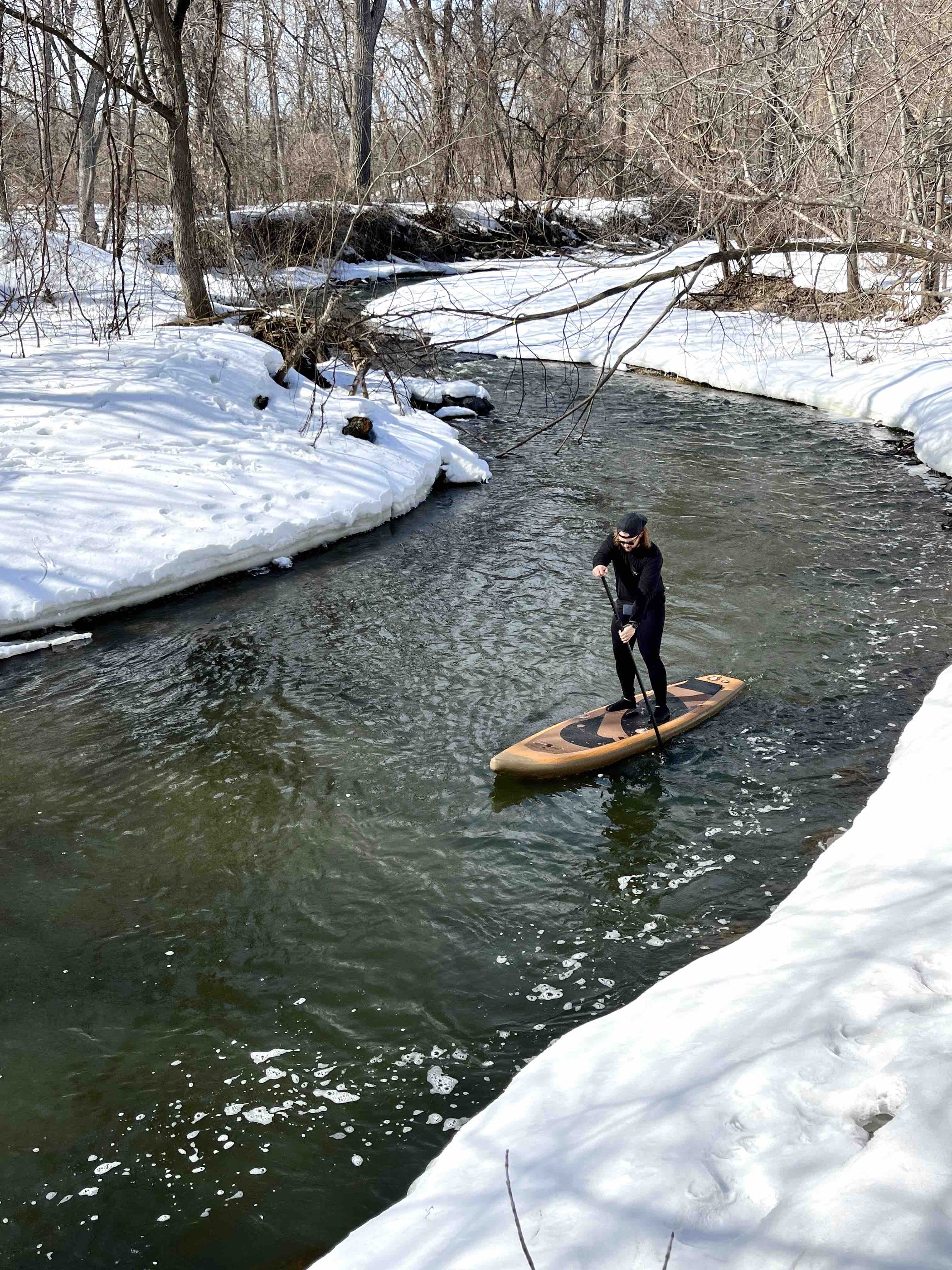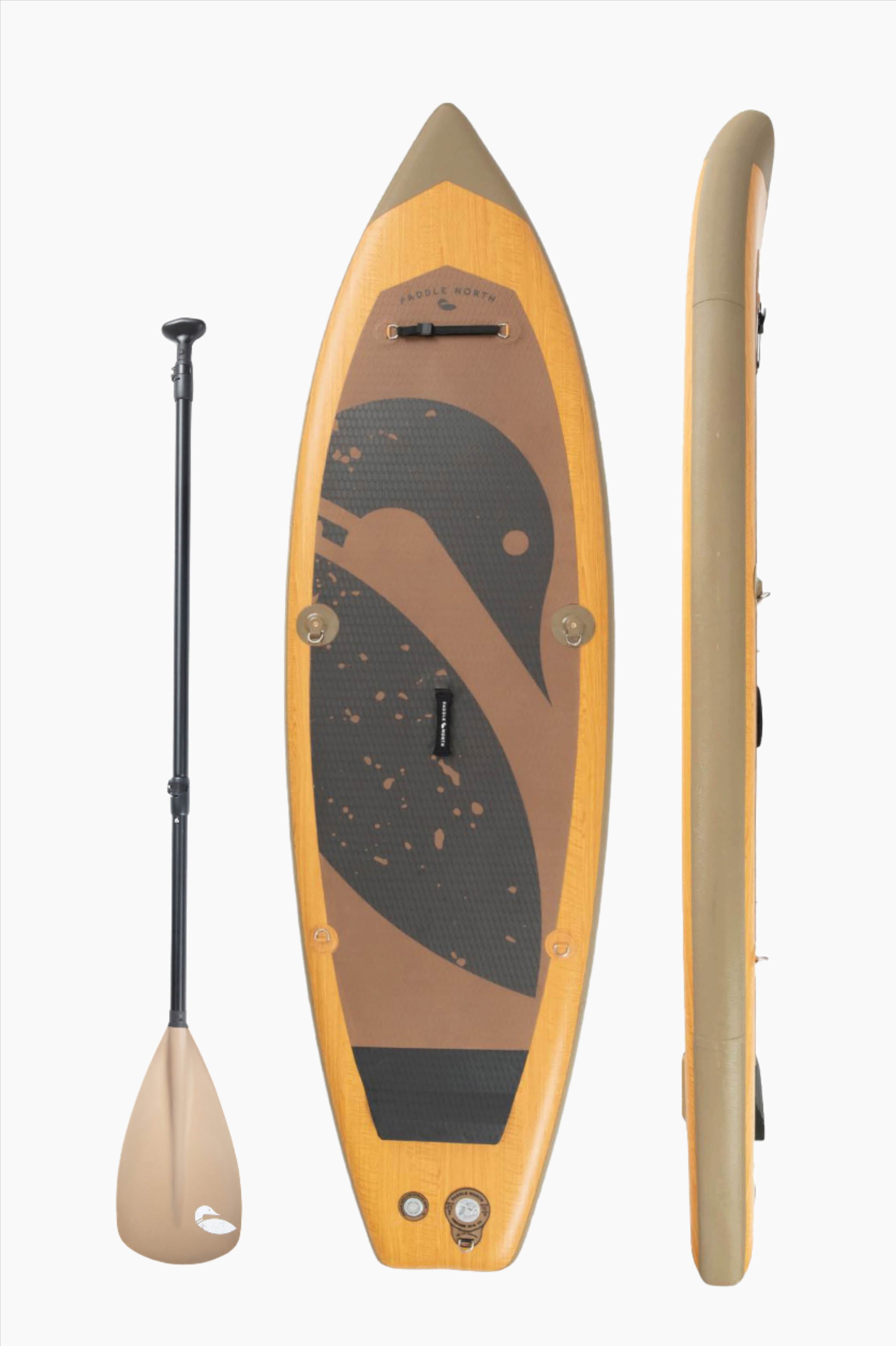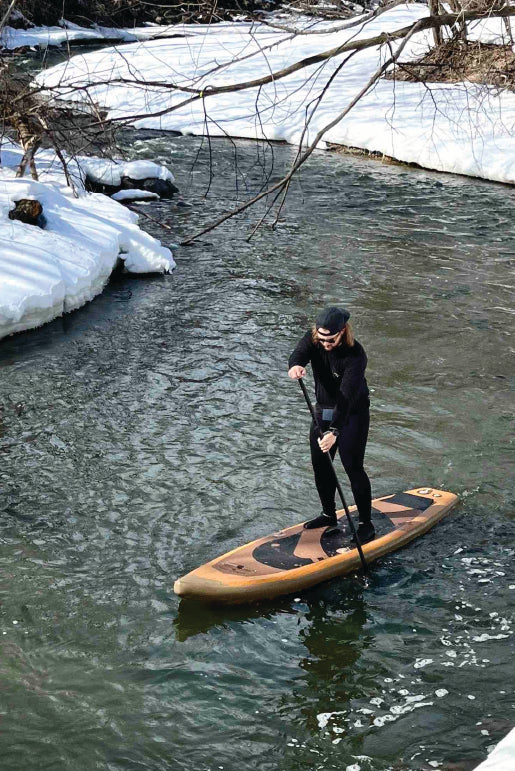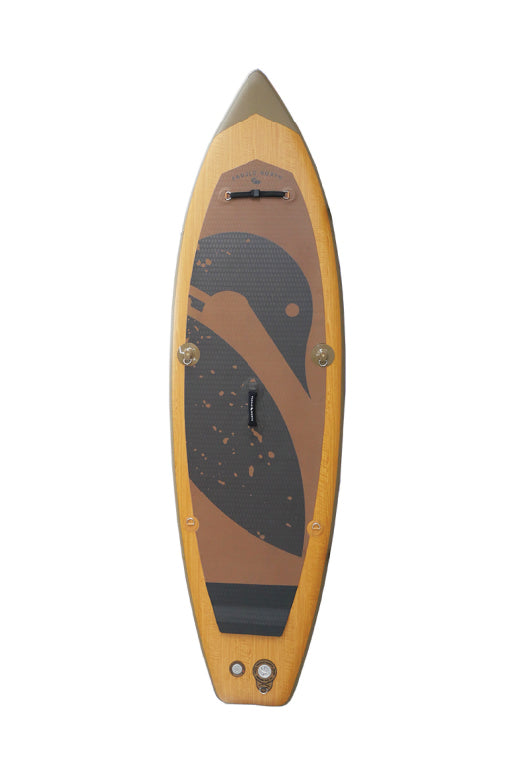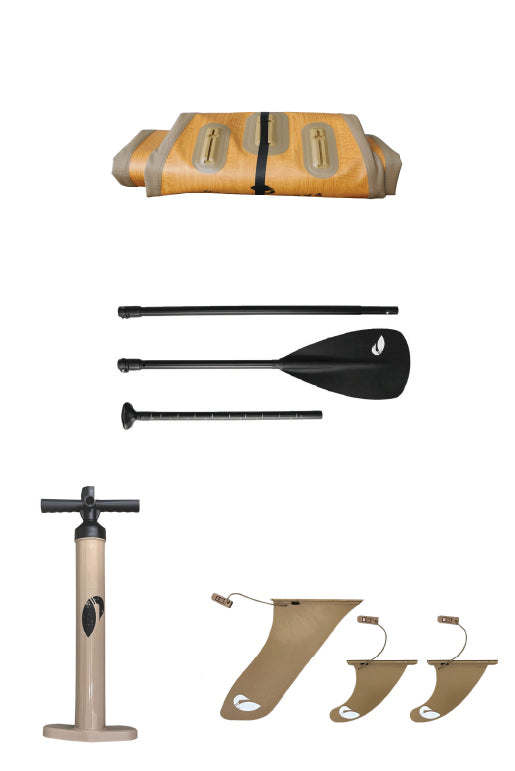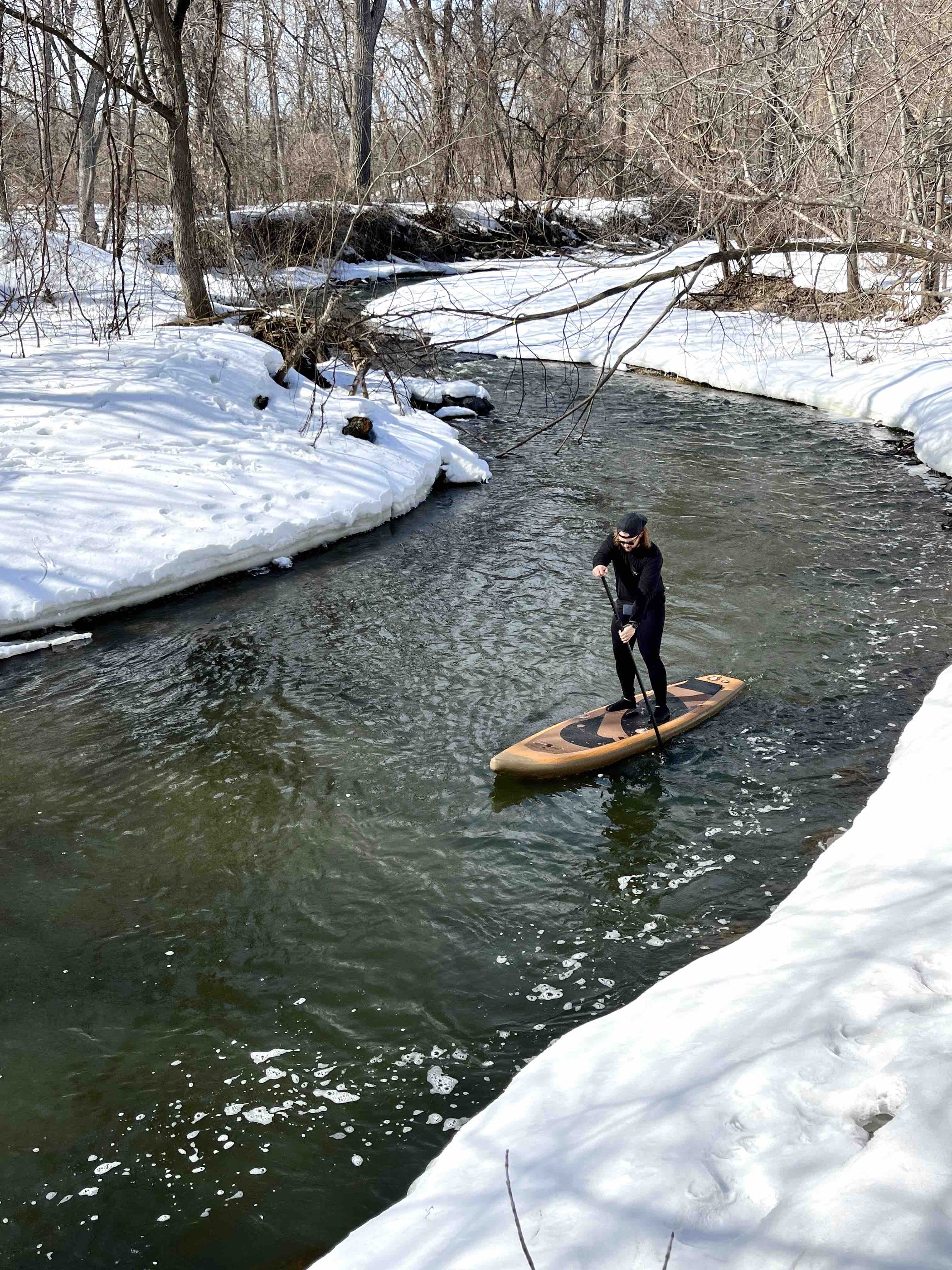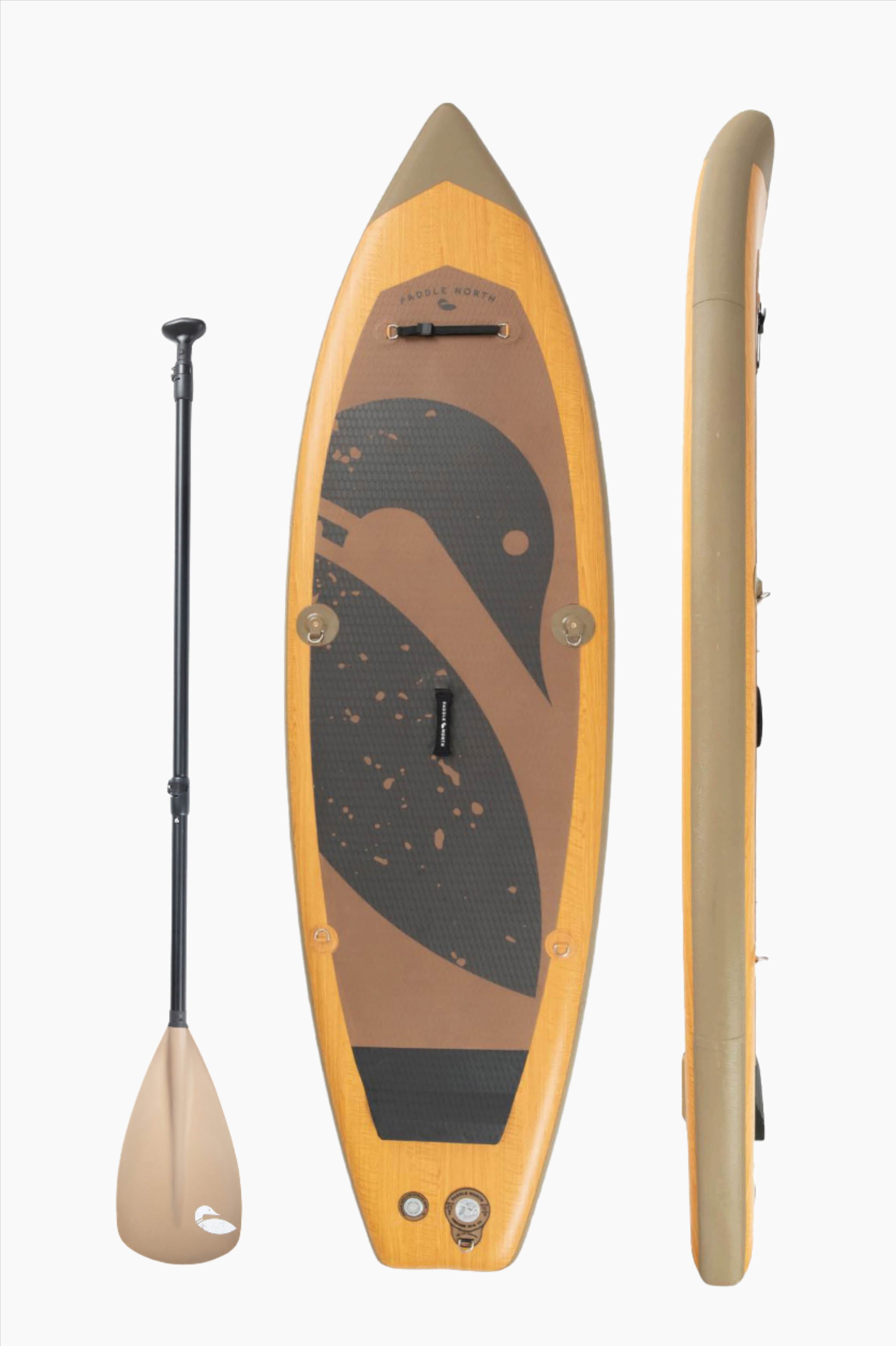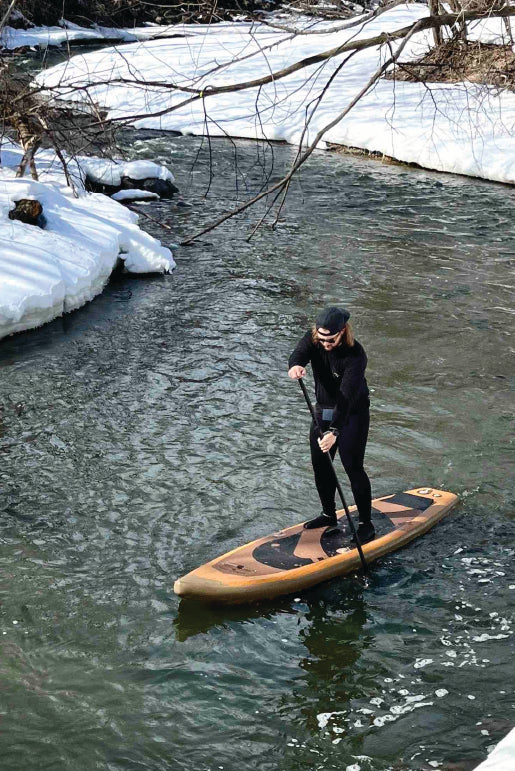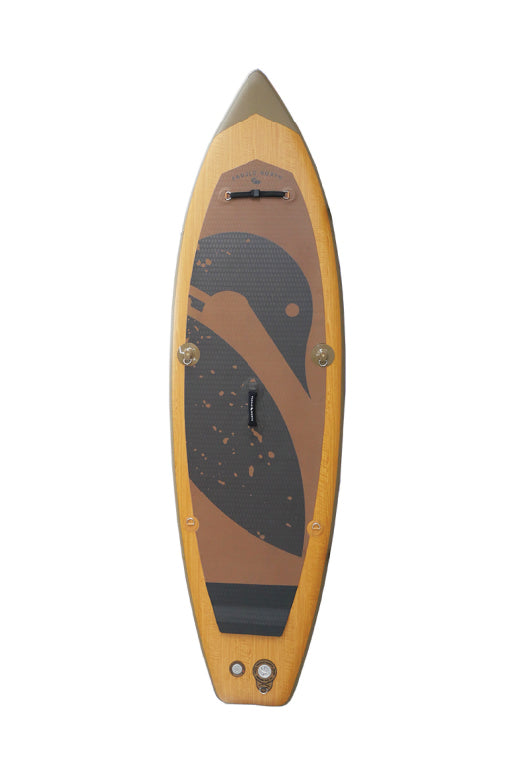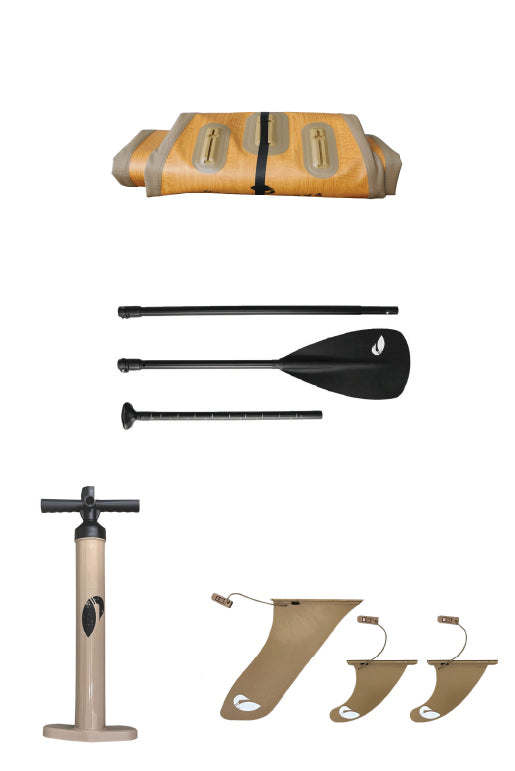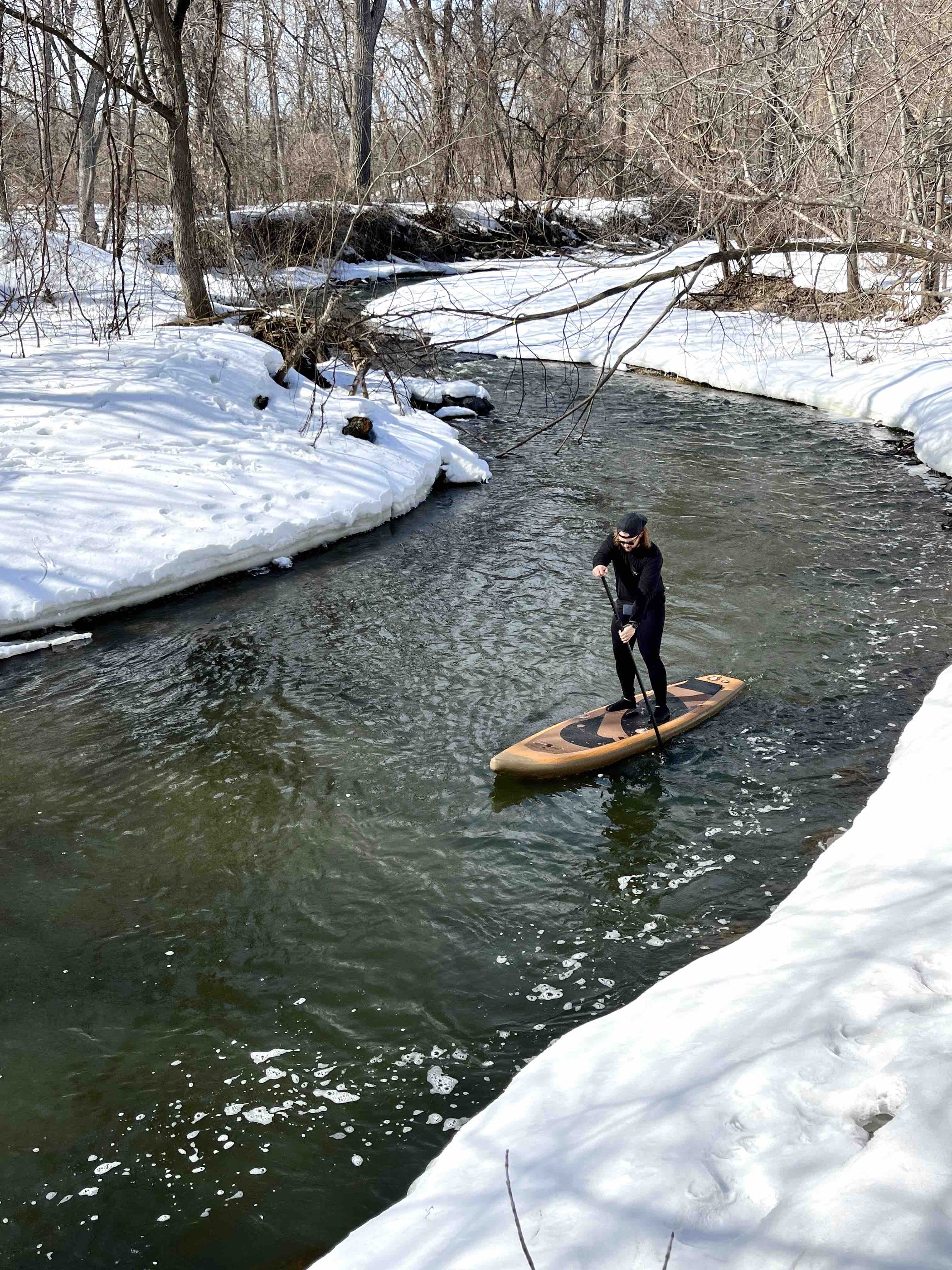 Play
*Preorder: Estimated Ship Date → Mid December*

Introducing Play - the latest inflatable paddle board from Paddle North that promises to maximize fun on the water while maintaining high attention to detail and quality. Whether you're a kid, adult, or even a dog , Play is designed to provide an enjoyable and stable experience for paddlers up to 250 lbs.
Inexpensive inflatable paddle boards can quickly ruin the fun due to several issues such as seams failing from increased air pressure, thin PVC getting punctured by sharp objects, cheap accessories failing on the water, or a board being too narrow for proper stability. However, Play is well-thought-out and designed to overcome these problems. It features a proprietary pressure regulator that monitors the board's pressure to prevent over-inflation, thicker PVC rails machine-welded for maximum durability, and is backed by an industry-best 4-year warranty.
Play is designed to be fun, durable, and versatile, making it perfect for anyone looking for a high-quality paddle board. Moreover, if you live in Minnesota, the board's dimensions being under 10' mean that you don't have to spend extra time and money registering it. Get ready to take on Paddle North Challenges and experience the thrill of paddling with Play.
Quick Facts:
Inflated board dimensions: 9'11'' x 33'' x 6'' & weighs 18 lbs.
Deflated board dimensions: 33'' x 10'' in diameter roll.
Inflation time: ~3-4 minutes; deflation time: ~2 minutes.
Board weight capacity: Supports any size paddler and gear up to 250 lbs. Above 250 pounds, the board's balance becomes more challenging.
What's included?
The Standard Kit Includes:
(x1) 9'11'' Play Paddle Board

(x1) Double Action Manual Pump

(x1) Tri-fin set, 10" Lake Fin + x2 4" Fins

(x1) 3-Piece Aluminum Paddle

(x1) Shoulder Strap Carry System

(x1) User Manual
Features
Extreme rigidity and buoyancy - made from the highest grade, 1.2mm drop-stitch PVC in a 6" thickness. The 6'' thickness avoids any bend on the water. Rails and nose are reinforced with GLIDERAIL PVC, providing extra strength to the areas that get banged around the most.

No over inflation - a built in pressure regulator monitors pressure, so over inflating beyond capacity is a thing of the past. This is especially important in warm weather environments where intense heat and sunlight can increase pressure quickly when pulled out of the water.
Universal valve - Halkey-Roberts valves allow any type of air compressor or electric pump to be used. They also self-seal, so there's no race to close it (losing valuable air pressure).
Strengthen up to 18 psi - all seams are built to withstand up to 18 psi with our unique 3-layer seam lamination system. It feels like a rigid board on the water.
Crossover Hybrid - Sit or Stand, you choose. Buy the Kayak Accessory Kit to convert the Play into a kayak formation. Compatible D-rings for Kayak Accessory Kit attachment standard.

Universal Mounts - x2 screw in mounts that work to attach cup holders, fishing rods, camera mounts and more.

Kickstand - Feeling gutsy? Drop a foot back onto the kickstand to do 90-degree on the spot turns.
Tri-Fin Setup - Tracking and performance are at the core of Paddle North's fleet. The Play being the shortest board in the fleet, needed some extra love in the fin department to make up for its smaller size. Three huge fins, clip in using standardized universal fin boxes. Paddle with 1 or all 3.