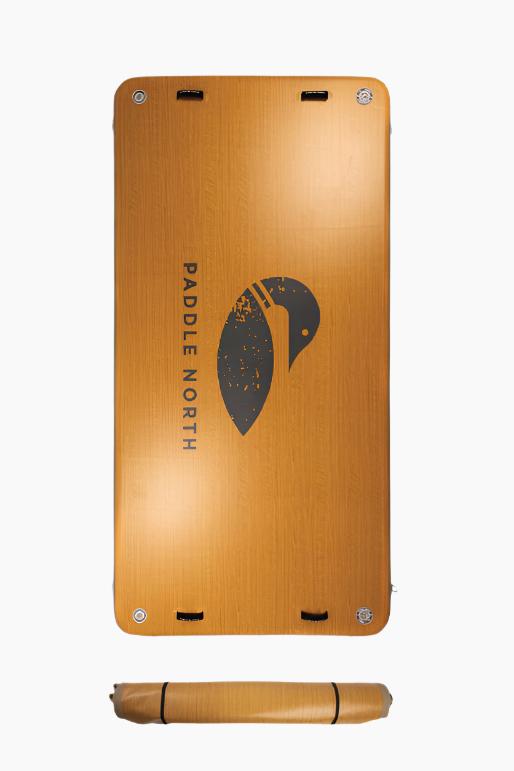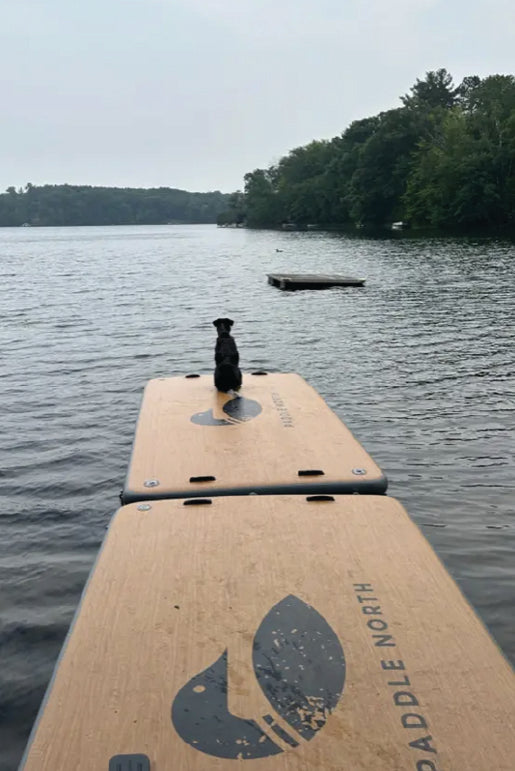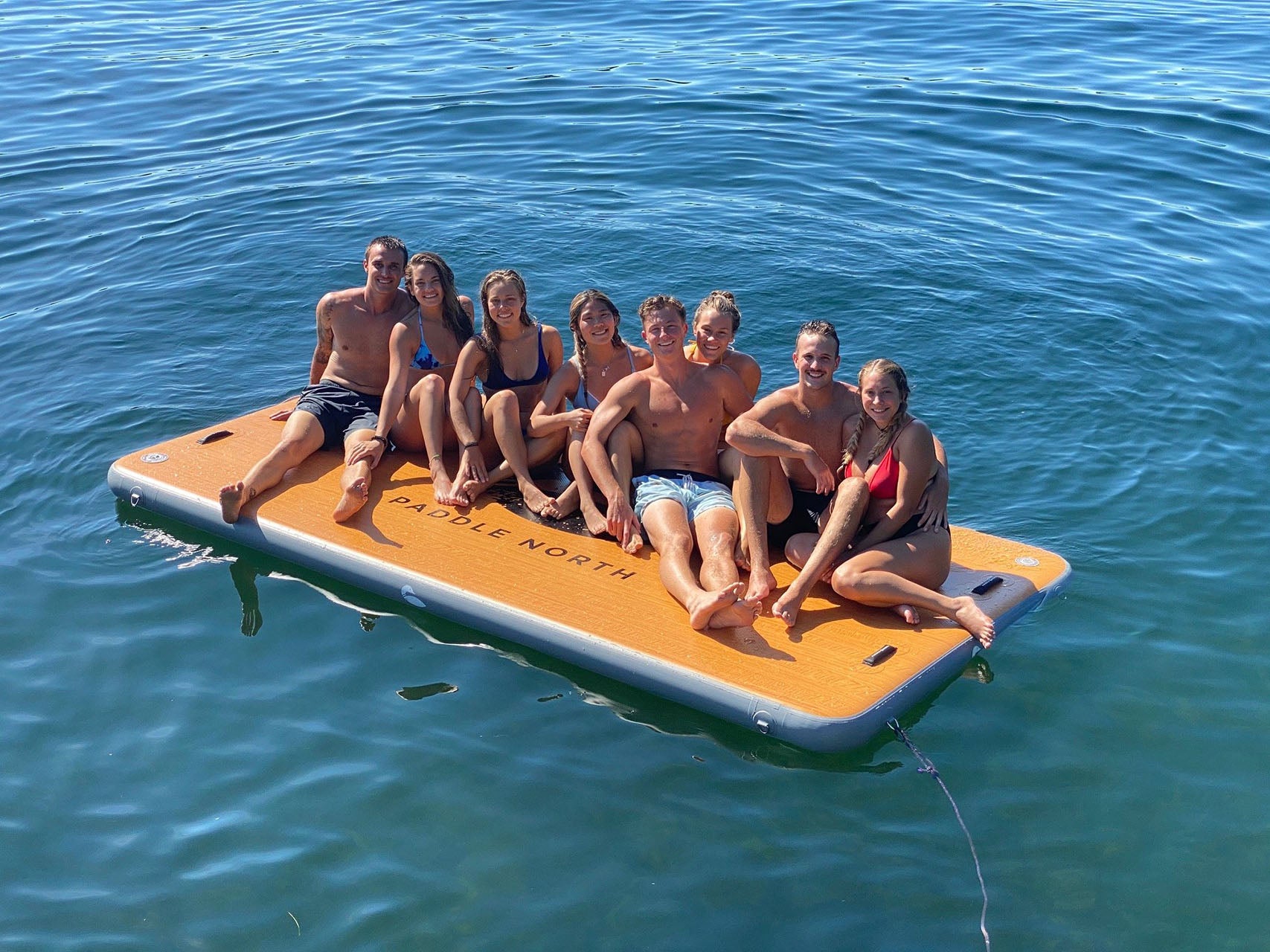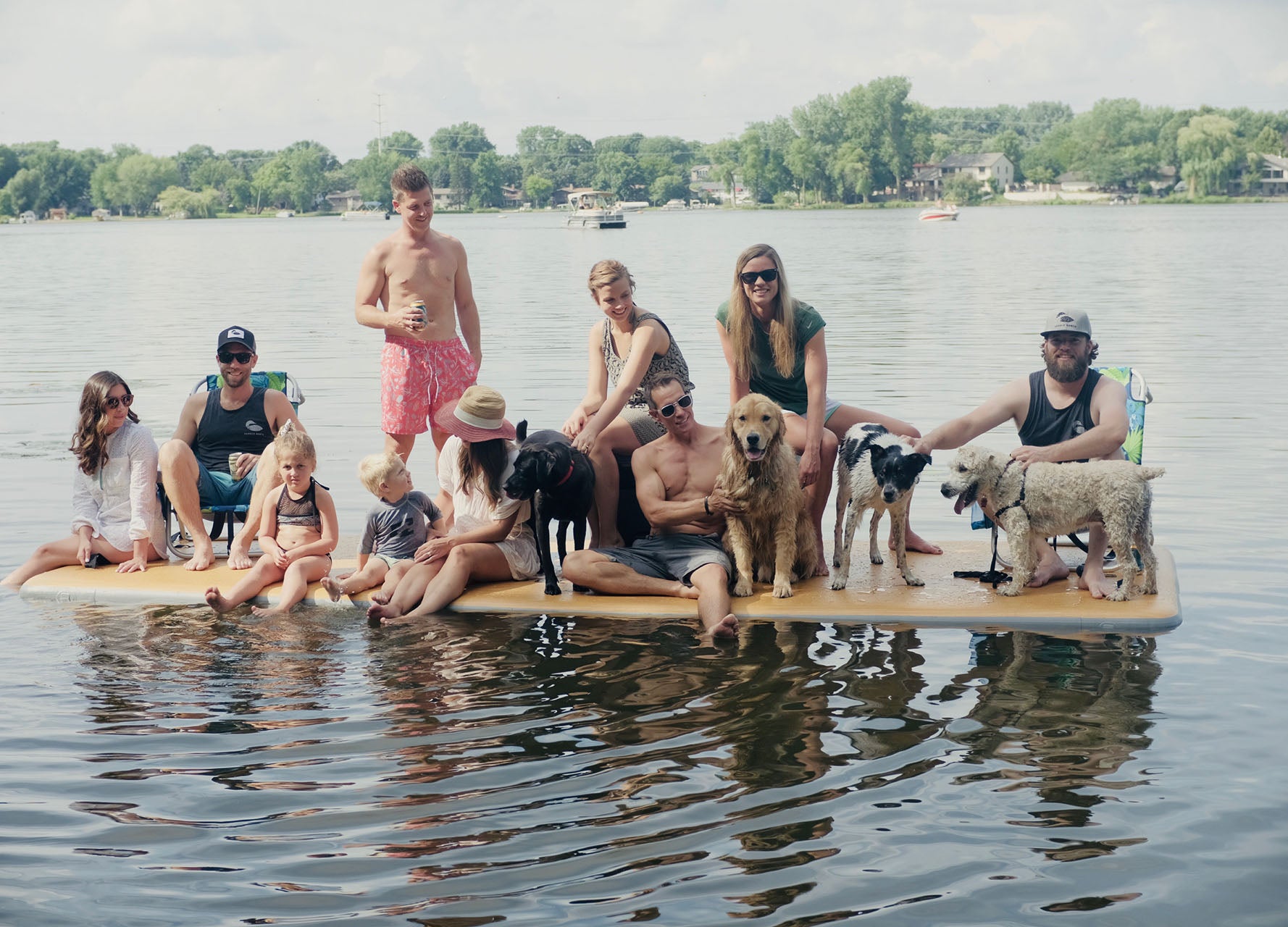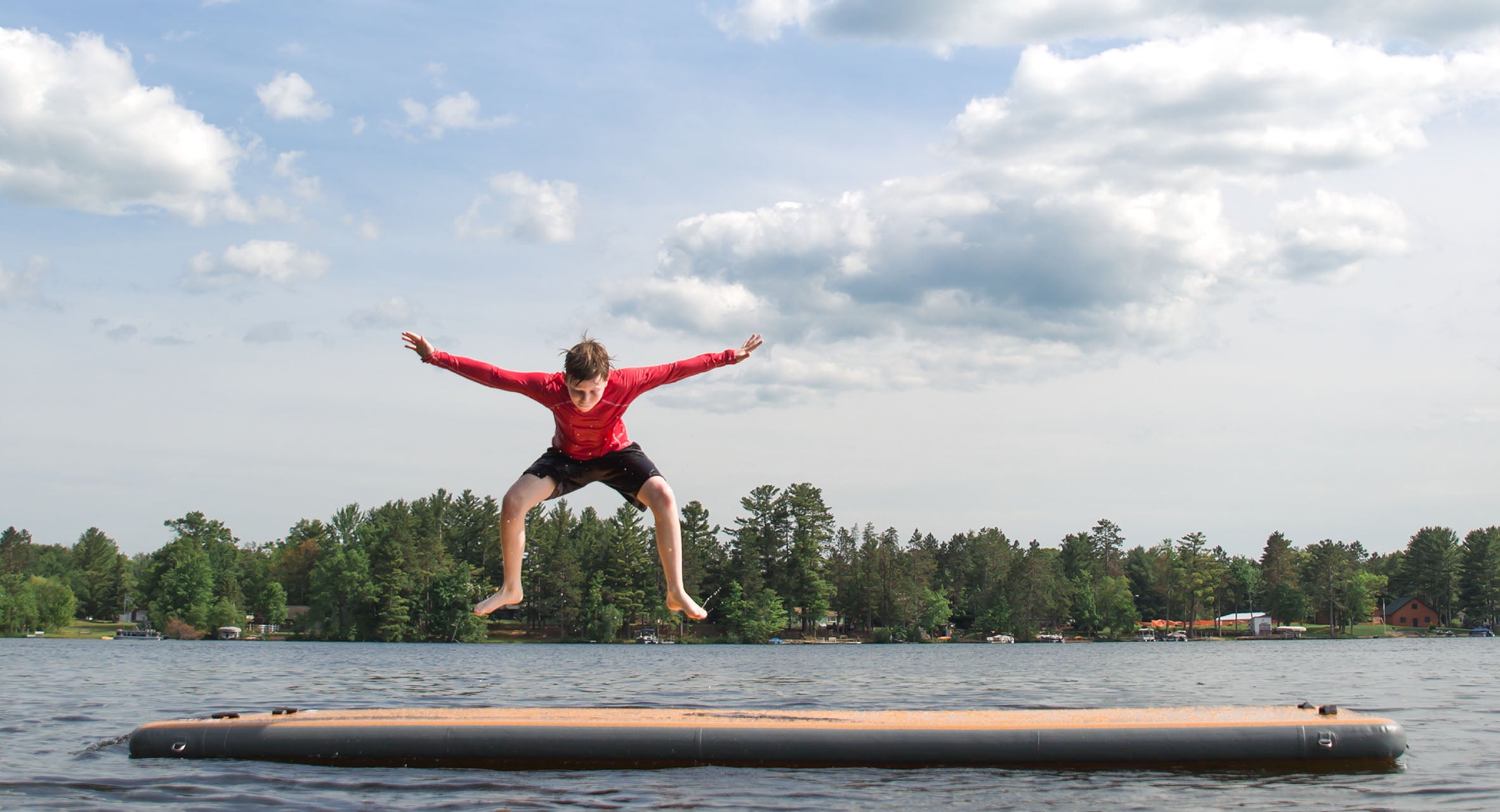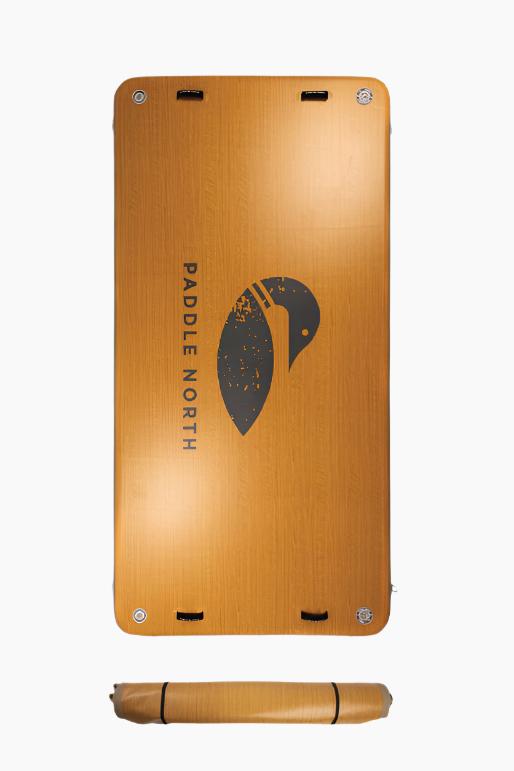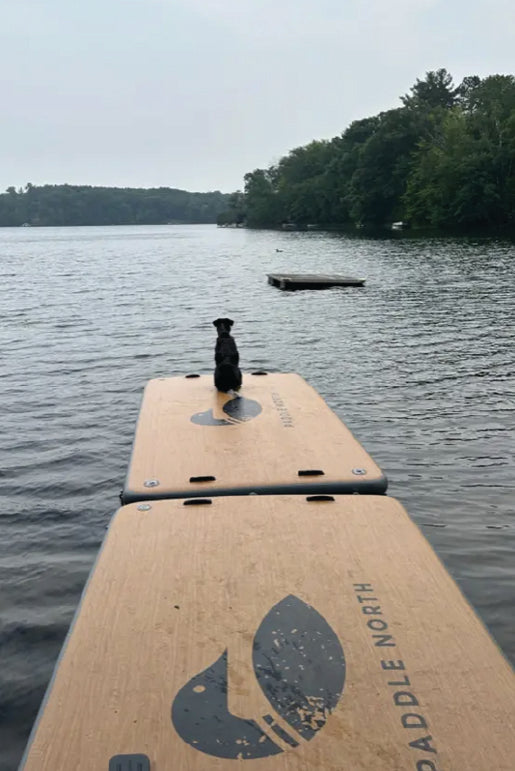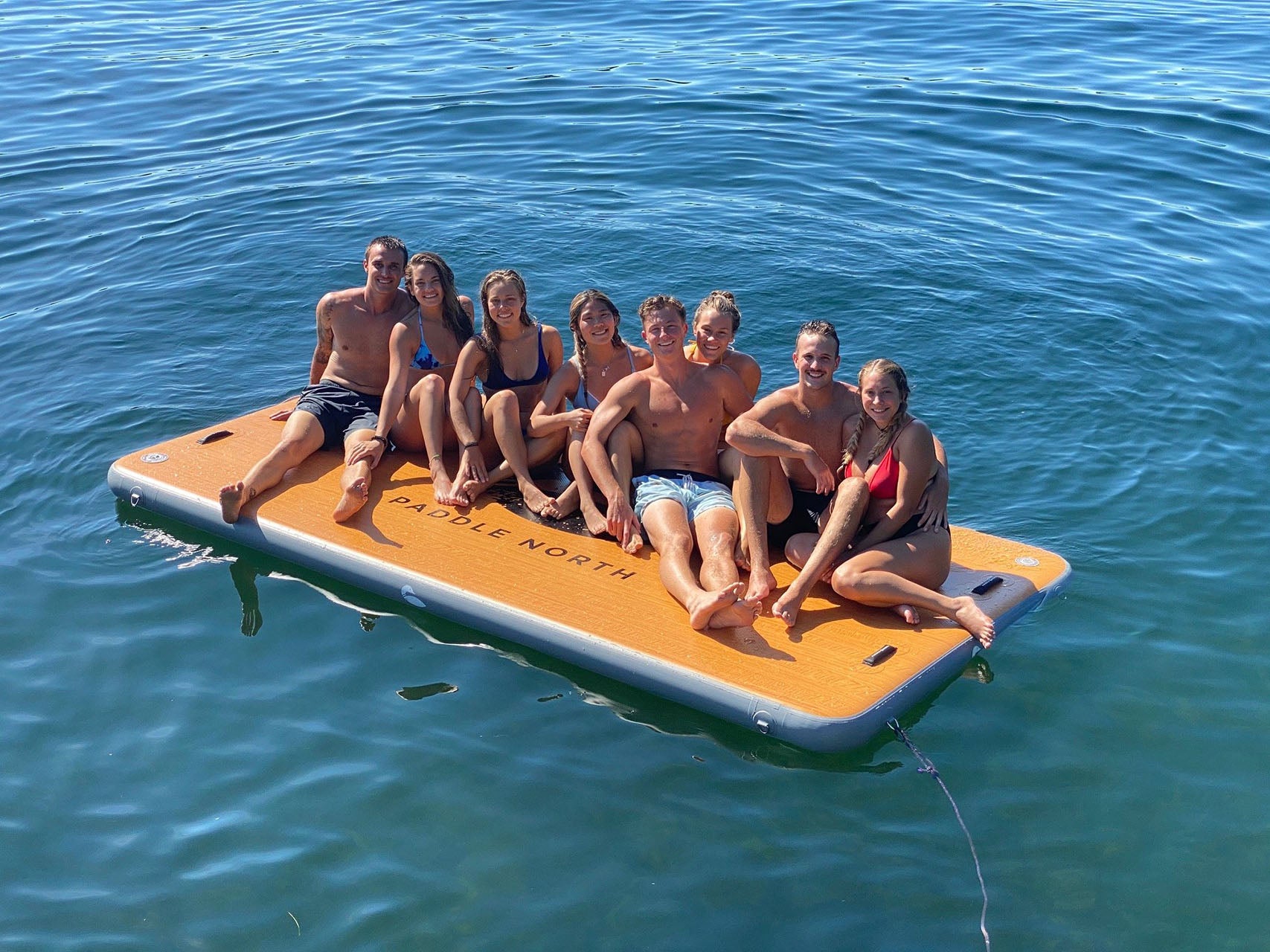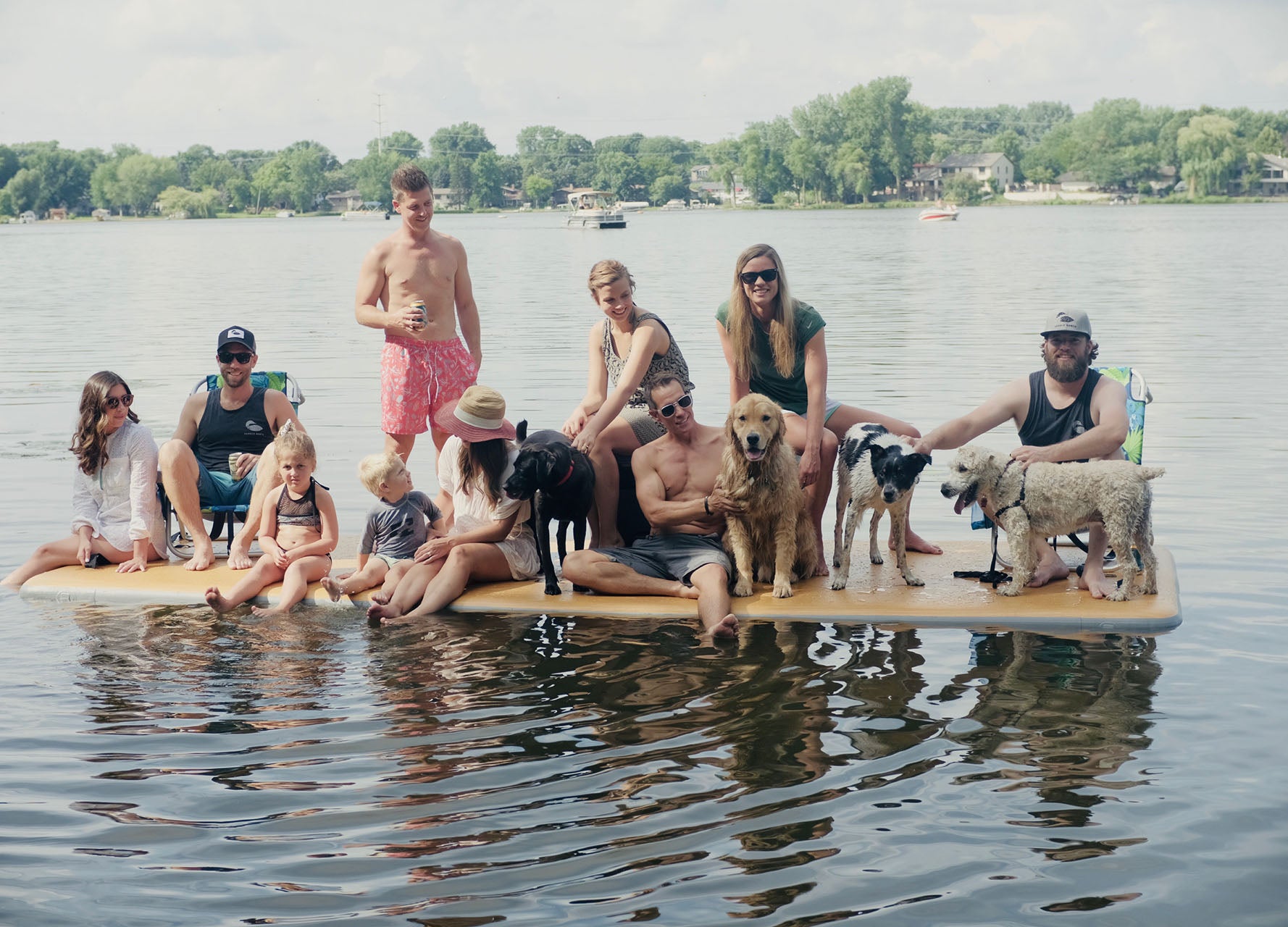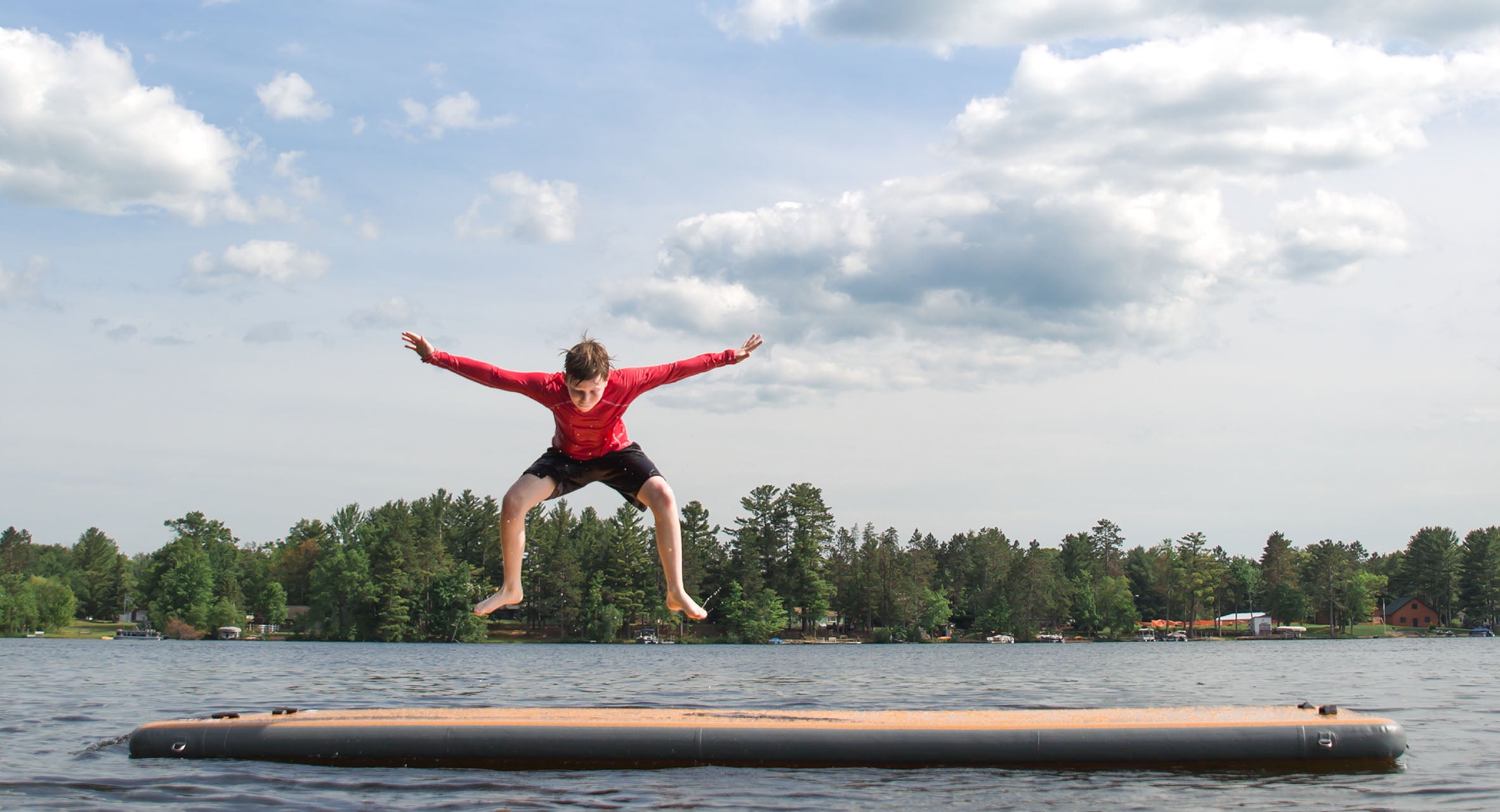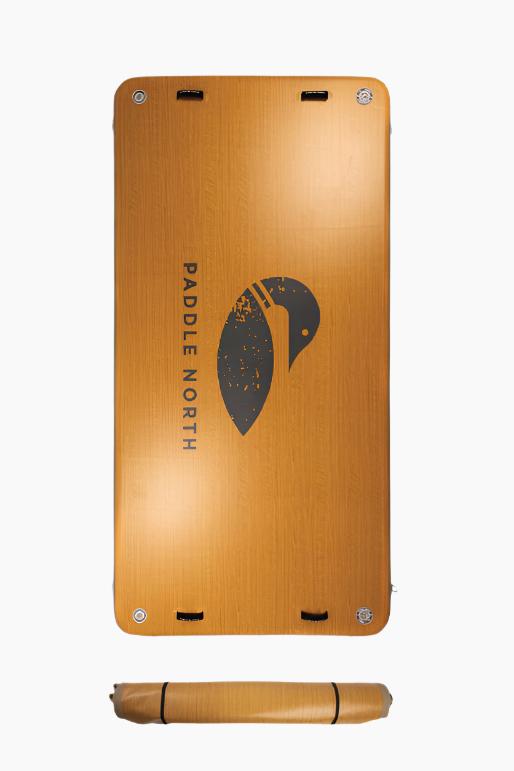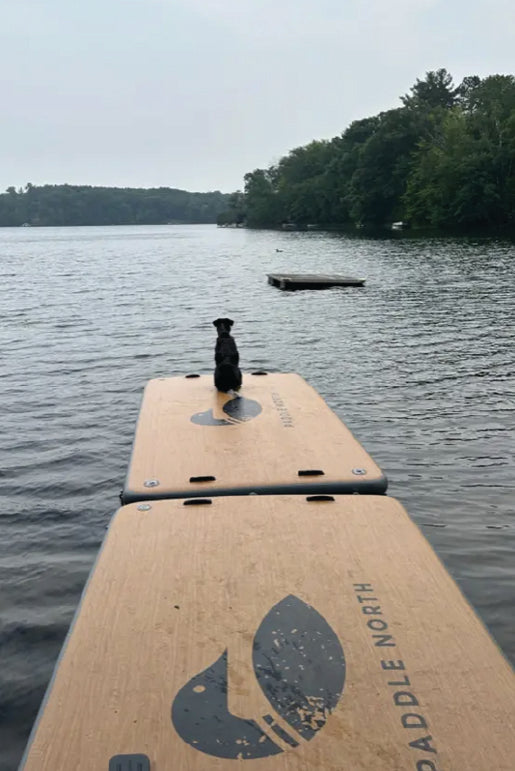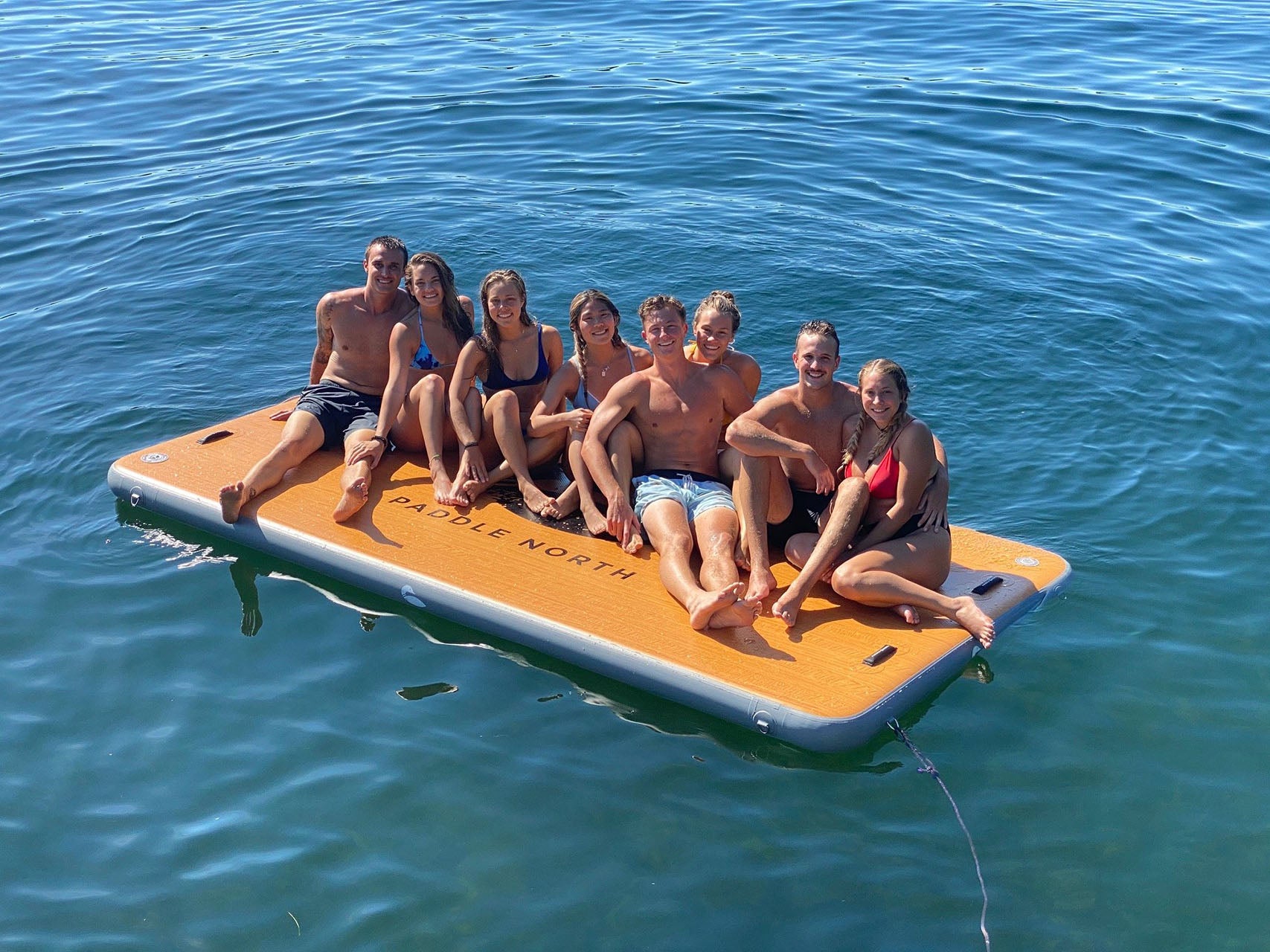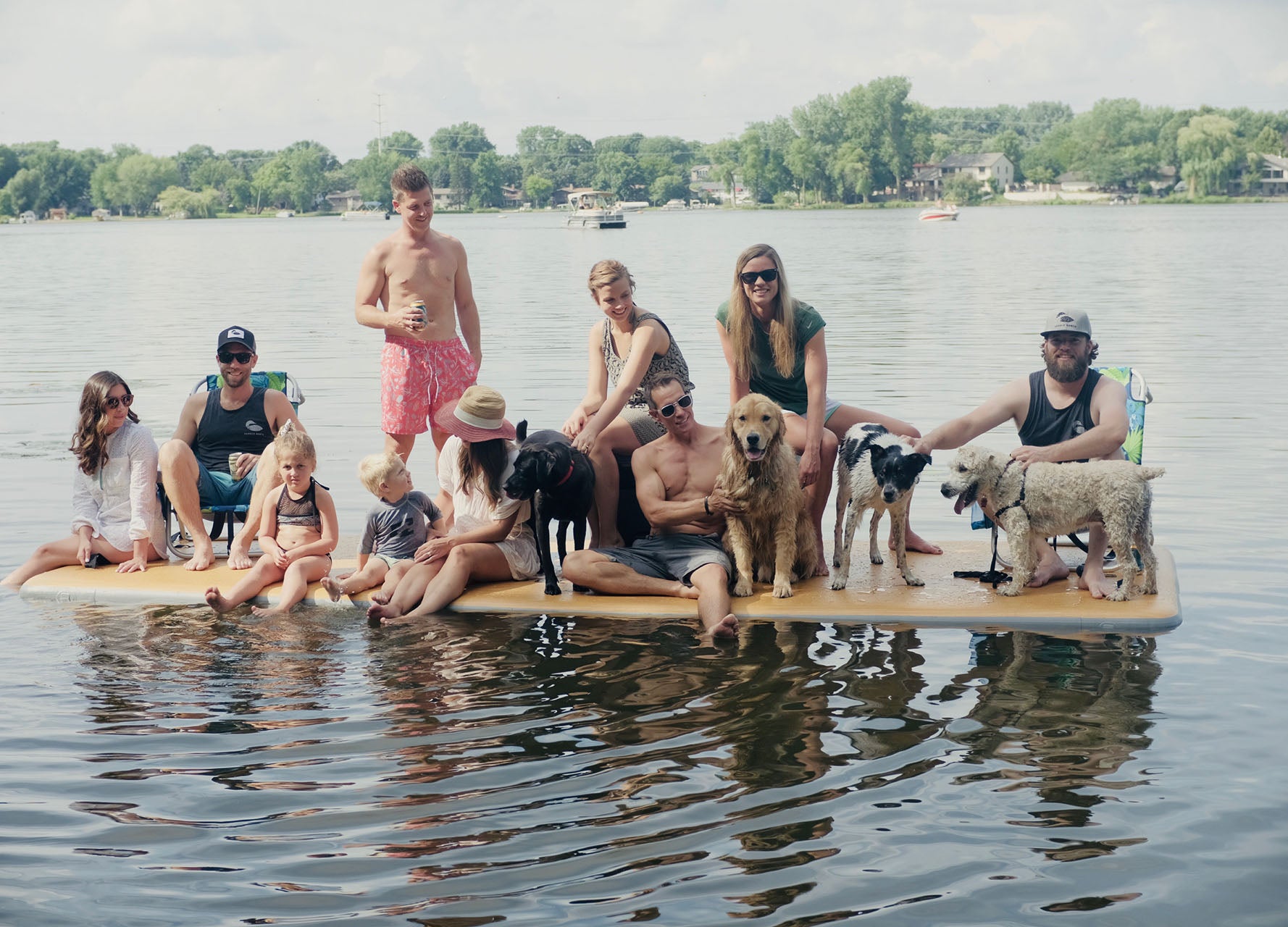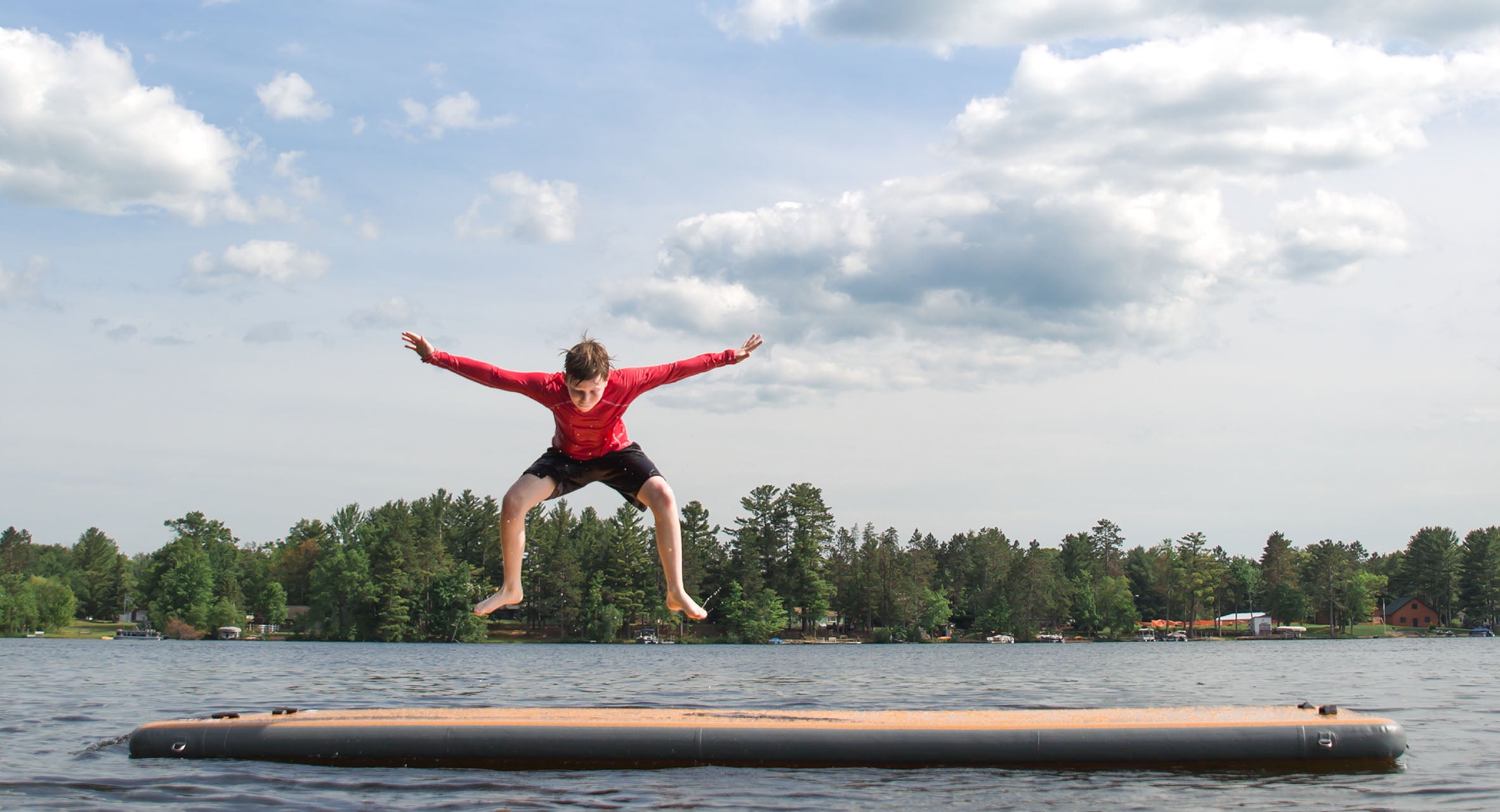 Utility Dock 2023
This is not your typical inflatable.
It's robust, rigid, and ready for any body of water. The Utility Dock XL will provide you and your family (yes, even your dog) infinite possibilities for fun on the water. 

Anchor it as a swim raft out on the lake all season.
Tow it at an idle speed behind the boat, then use it as a sun deck out at the sand bar. 
Connect it to your dock to create a user friendly, water level launch point for kayaks, paddle boards or jet skis.
Set up as a patio on the water to relax in chairs, sun tan, fish, improve your yoga poses, or even eat lunch.
Recreate your kitchen table in waist deep water for card games, happy hour, fish stories and more.
Flip it over, soap it up and slip-and-slide all day long.
Bring tools to wash your boat, work on the engine or set you boat lift in place.
The entire team stands behind our Utility Docks with a 30-day money back trial period, and a 4-year manufacturers warranty. 
Size

 

- 12' x 6' (6" thickness) or 9 x 6' (6'' thickness)
Extreme rigidity and buoyancy - made from the highest grade, 1.2mm drop-stitch PVC in a 6" thickness.
Compact storage - about 1/4 of the size other foam mats on the market.
No over inflation - regulator, or "bleeder" valve, so over inflation is a thing of the past. This is especially important in warm weather environments where intense sunlight can increase pressure quickly when pulled out of the water.

Universal valve - Halkey-Roberts valves allow any type of air compressor or heavy duty electric pump to be used with a readily available fitting or adapter. They also self-seal, so there's no race to close it (losing valuable air pressure.)
Strengthen up to 18 psi - all seams are built to withstand up to 18 psi with our unique 3-layer seam joining system, ensuring world class rigidity. 

No "taco-ing" on the water so kids, dogs and even NFL linemen are stable.

8 anchoring points - placed on the side for easy access, with 2 in each corner. Overnight storage on the water is now possible by using more than 1 tie-down to prevent the wind from picking up the dock.

Package Includes:
(1)  Utility Dock (or Dock XL)
(1)  Repair Kit

(1)  User manual
4-Year Manufacturer's Warranty: Included with your purchase is a guarantee for this product against any defect in materials and workmanship for 4 years.
Industry Best Accident Protection: Upgrade your warranty with 4 years of accidental damage protection. Learn more here.
*Pump not included.