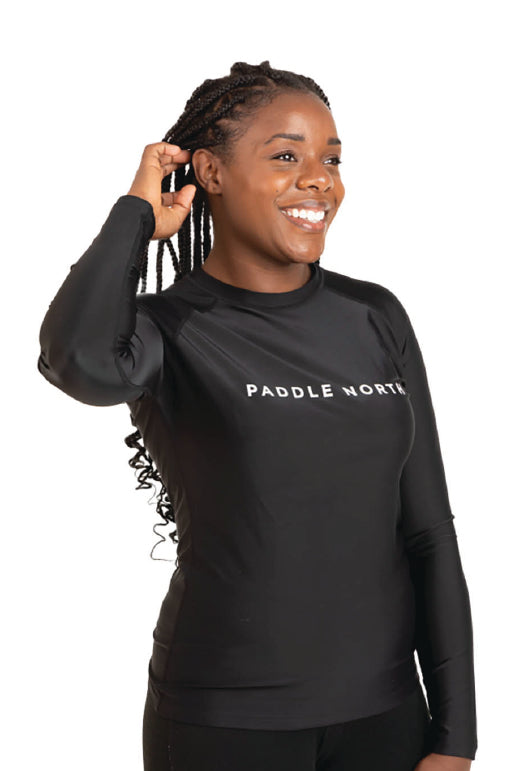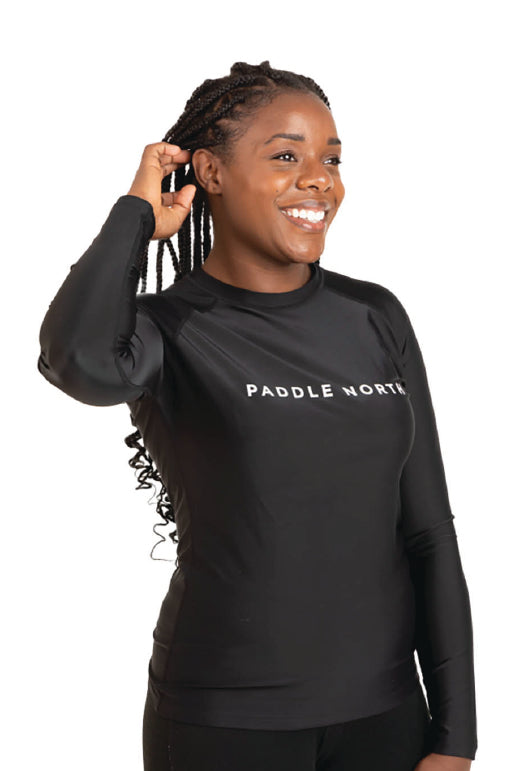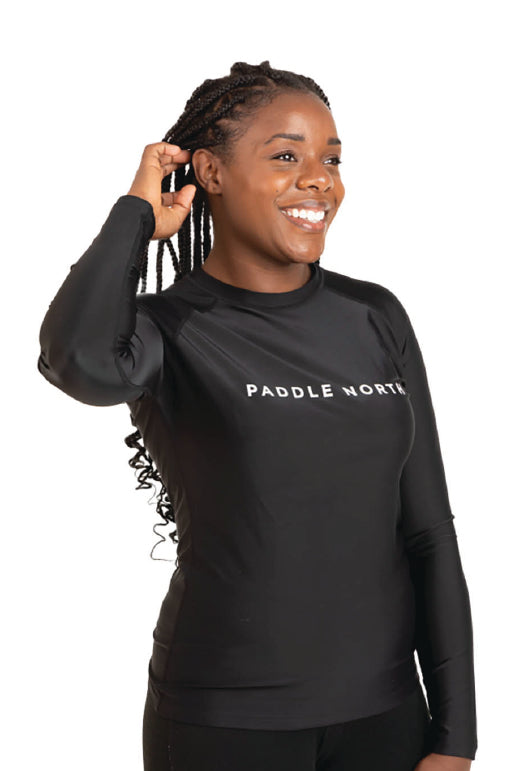 Women's Paddle Shirt
The Women's Paddle Shirt is a UV-blocking UPF 50 sun shirt. On hot days, it is very breathable and comfortable for long periods of time on the water. When the weather cools down, it provides an extra layer of warmth.

This fits close to the body, but is not skin tight, and has great mobility for active water activities.

Material: 82% Nylon, 18% Spandex